Organic Chemistry Faculty
Core Faculty
These faculty have primary appointments in the Chemistry Department.
Back to top
Research Professors
Research professors do not accept graduate students, but have active research programs within the department.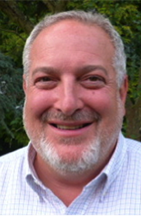 Professor of Chemistry, Research
febetino@ur.rochester.edu | (513) 532-4084
Website
Interests: Medicinal chemistry and drug design, including bisphosphonates and bone targeted drugs for arthritis and cancer, receptor agonists/antagonists, and epigenetic enzyme inhibitors
Professor of Chemistry, Research
farid@chem.rochester.edu | (585) 275-8398
220E Hutchison Hall
Interests: Photo-induced Electron Transfer Reactions
Back to top
Emeritus Faculty
Emeritus faculty no longer teach courses or graduate students, but many are still active contributors to the intellectual life of the department, serving as co-advisors, mentors, and running research programs.
Professor Emeritus of Chemistry
saunders@chem.rochester.edu | (585) 275-4231
Interests: Physical organic chemistry: mechanisms of elimination reactions; isotope effects and isotopic tracers in the study of organic reaction mechanisms; proton transfers; ab initio and vbscf calculations
Back to top