The Department of Chemistry is seeking applications for a tenure track organic chemistry faculty position.  View our employment page for more information.  Applications will be accepted beginning on October 1, 2018.


---
---
---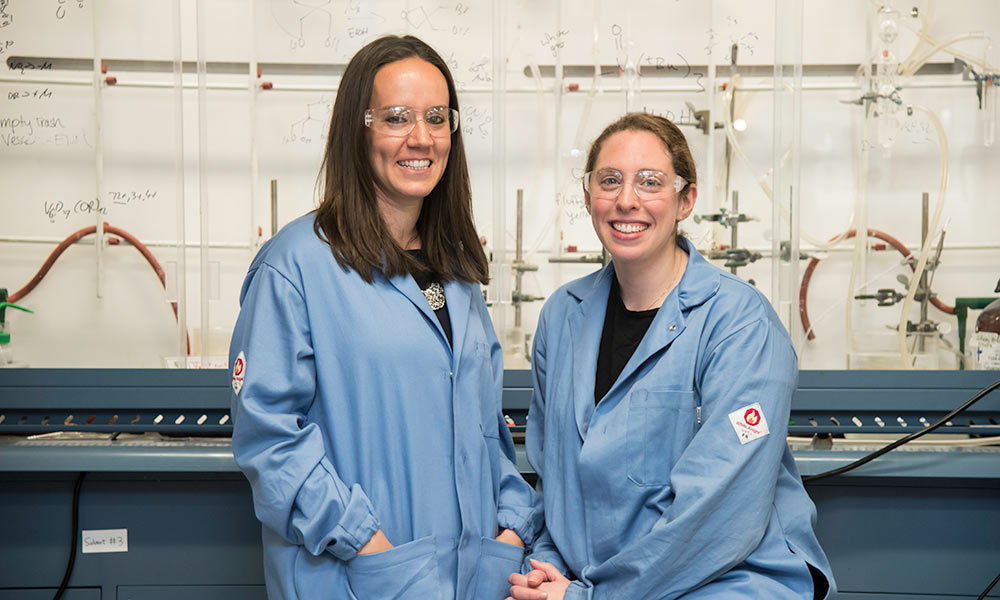 Research Spotlight
Group 'Cleaves' Oxygen from Surface of Metal Oxide, Enhancing Reactivity
The lab of Ellen Matson (left), an assistant professor of chemistry, has developed a new method of opening solid state materials to oxygenation, using metallic oxide clusters, which can eliminate guesswork from discovery of new catalysts. The ultimate goal is to more efficiently convert greenhouse gases to useful fuels. PhD student Brittney Petel (right) is lead author of the paper describing the discovery.
Read More
---
Want more information about the Department of Chemistry? Contact us.
---