Overview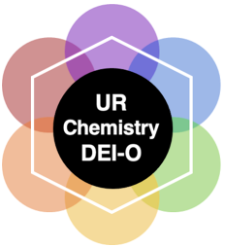 Our department believes that all individuals interested in pursuing education, research, and/or teaching in the chemical sciences should have an equal opportunity to do so in a welcoming, encouraging, and equitable environment.
We recognize and affirm that recruiting, retaining, and supporting students, postdocs, staff, and faculty with diverse identities and lived experiences—including different races, ethnicities, nationalities, gender identities and expressions, sexual orientations, ages, socioeconomic backgrounds, and physical and learning abilities—is crucial to establishing a classroom culture where all students feel valued and vibrant research teams equipped to tackle cutting-edge challenges through creative and innovative approaches. We commit to building and actively sustaining an environment where people from all backgrounds, particularly those historically underrepresented in chemistry, can excel.
Mission Statement
With the aforementioned goals in mind, the mission of the Diversity, Equity, Inclusion, and Outreach (DEIO) Committee is to bring undergraduate students, graduate students, postdocs, staff, and faculty together to:
Identify areas where our department needs to improve with respect to diversity, equity, and inclusion
Define specific goals for improving in these areas
Develop and execute action plans to achieve these goals
Evaluate progress toward these goals at regular intervals
Committee Structure
The DEIO committee is comprised of multiple subcommittees, each focused on addressing key priorities identified from community input. Current subcommittees include:
DEIO Group Ambassadors – facilitating regular communication between the DEIO committee and individual research groups to share information about upcoming events/initiatives and seek regular feedback on community needs
Cross-Organizational Programming – establishing regular communication with student organizations* and enabling collaboration on shared priorities
*Undergraduate Chemistry Society (UCS), Chemistry Graduate Student Association (CGA), Chem In Motion, Alliance for Diversity in Science and Engineering (ADSE), SACNAS, UR Out Grads, etc.
Transition to Rochester Advisory Committee (TRAC) – creating a team of international students and postdocs who have navigated the transition to life in Rochester and can assist incoming international scholars in navigating the transition process (6 months before through the first month after arrival)
DEIO Teaching Toolbox – developing drop-in teaching materials to showcase individual scientists from a range of backgrounds, provide community-informed and culturally-responsive examples for workshop problems and other assignments, etc.
Forums and Events – planning and implementing regular events (up to one per month). Learn more about event formats on the events page.
Community Engagement – creating systems to match interested volunteers with outreach events, supporting ongoing events (e.g. National Chemistry Week), and deepening connections with the David T. Kearns Center for Leadership and Diversity to integrate with the Upward Bound and adult education programs
Get Involved
The Diversity, Equity, Inclusion, and Outreach (DEIO) Committee is comprised of enthusiastic faculty, staff, and student volunteers from the University of Rochester's Department of Chemistry. We are always enthusiastic to welcome new members. If you are interested in learning more or getting involved, please contact Professor Rose Kennedy (DEIO Committee Chair) and/or complete this short survey.
Members
2022–2023 Committee Members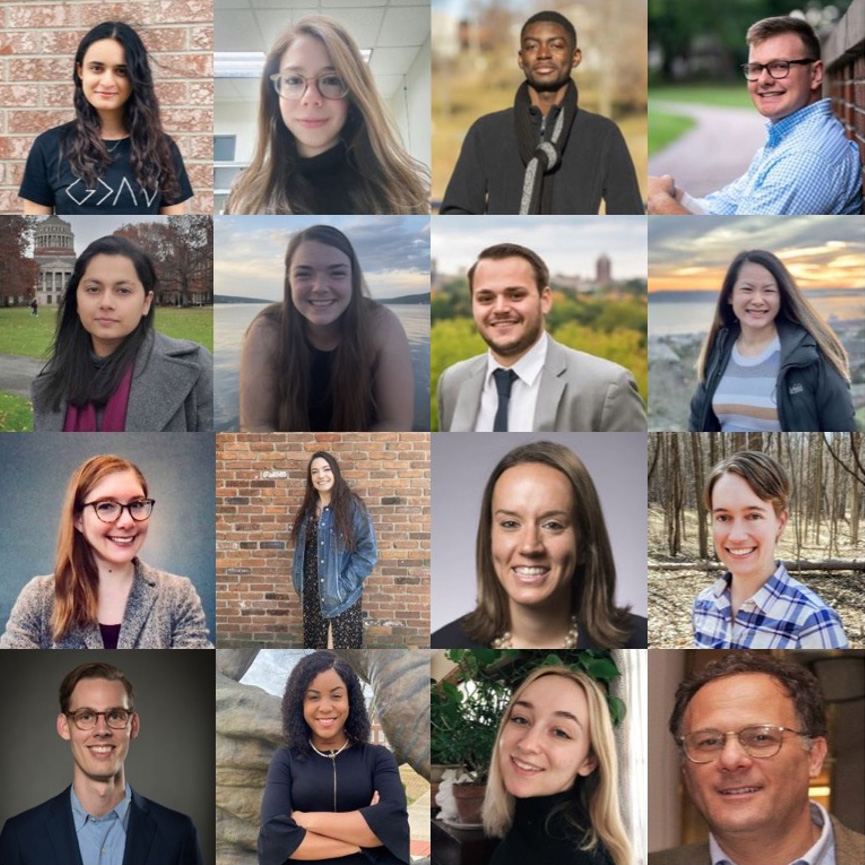 2020–2021 Committee Members