Political Science Courses by Fields (Old)
Change to new tracks
Quick Jump to Fields of Study:
Introduction
The University of Rochester's program in political science helps students understand processes and outcomes of political conflict both from an abstract theoretical perspective and as explored systematically in a wide variety of real-world settings--not only in American governmental institutions but also in global warfare, international trade, and social movements, for example.
The faculty at the University of Rochester are highly acclaimed for their research. Our department is regularly ranked in the top handful of political science departments in the country. Our faculty include two past presidents of the American Political Science Association, a member of the National Academy of Sciences, three fellows of the American Academy of Arts and Sciences, the former Managing Editor of the American Political Science Review, Guggenheim fellows, Fulbright scholars, a visiting scholar at the Russell Sage Foundation, and two fellows at the Woodrow Wilson International Center for Scholars. Professors Fenno and G. B. Powell have each won the Woodrow Wilson Foundation Award, given for the year's best book in political science, and department faculty regularly publish in the discipline's most prestigious journals. In 2009 and 2010 Professor Meguid won three awards--in political economy, European politics, and European studies--for her book analyzing the relationship between niche parties and mainstream parties. Professor Primo's book on budgets and legislative rules won the 2008 prize recognizing work of practical importance for legislators. Over the last few years, Professor Gamm's book on Boston's urban exodus was recognized as the year's best book in community and urban sociology and the year's best book on contemporary Jewish life in the United States, Professor Fenno's book on changing styles of representation was recognized as the outstanding book in Southern politics, Professor G. B. Powell's book on the electoral foundations of democracy was recognized as the year's best book in comparative politics, and Professor Stone's book Lending Credibility won the Ed A. Hewett Book Prize.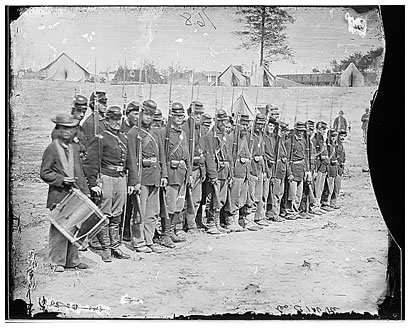 We are proud of our reputation as top researchers. We are equally proud of our accomplishments as top teachers in one of the most popular undergraduate majors in the College and in one of the nation's leading PhD programs. In 2005 the Political Science Department received the College's highest honor for excellence in undergraduate education, receiving the Goergen Prize for curricular achievement. Four faculty in the department--Professors Gamm, Johnson, Primo, and G. B. Powell--have won the University's Goergen Award for "distinguished achievement and artistry in undergraduate teaching." Professor Primo has also received the Students' Association award as the College's outstanding professor of the year, and Professor Signorino received the University-wide Curtis Prize in recognition of his work as a graduate and undergraduate teacher. And Professors G. B. Powell and Niemi have each received the William H. Riker University Award for Excellence in Graduate Teaching. We have a strong commitment to both undergraduate and graduate education. We know well that research and teaching go naturally together: the creation and dissemination of knowledge are two sides of the same coin.
Where can an undergraduate go with a political science degree? In addition to providing instruction in "a science of politics," a major in political science at the University of Rochester provides students with strong training in the valuable skills of writing, communications, and analytical thinking that are integral to a liberal arts education and are an excellent preparation for a variety of careers. Political science is also a good preparation for participation in community organizations, electoral politics, and movements to support specific policies. Not least of all, political science also has a specific professional application-in the sense that its object of study is of particular interest to those planning a career in law, government, or journalism.
Fields in Political Science
Political scientists are a diverse lot, and the faculty and courses at the University of Rochester reflect this fact. While the effort to generalize about politics is found in all courses in political science offered in the College, there is a wide variety of theoretical perspectives and substantive content. This variety is partly reflected in the organization of our courses into different fields. These fields of political science, described below, are widely used by political scientists to describe their general areas of interest and expertise.
You may already know you have a strong interest in a particular field or fields, but it is also likely that you are unfamiliar with many of them. To introduce you to the diversity that makes up political science, we require undergraduates to sample courses from at least four fields--but we also allow you to specialize. In fact, this notion is a basic organizing principle of the major in political science: you must sample, but you may specialize. We think the combination works. It exposes you to a variety of perspectives and substantive knowledge, all of them part of political science, and then allows you to explore a field or fields in greater depth, based on your own particular interests. For a complete list of requirements for undergraduate and graduate degrees, see information for undergraduates and graduate students.
Note on Courses
The courses of instruction listed below constitute a complete list of courses currently offered. Many courses are linked to syllabi, usually representing the most recent time that a course was taught. Not every course is offered every year, and new courses are constantly added to this list. The department's website also contains lists of courses offered this semester and next semester, including full course descriptions.
Courses offered in past years are not listed below if they are not expected to be offered in the near future. However, they still count toward the major or minor in political science. You should always check with a department advisor if you have a question about a course that is not listed here.
A few courses fit intellectually into two different fields. They can be used to satisfy only one field requirement, however.
---
Required Course
Only active courses are shown below. To see the archived courses also, click here.
---
Techniques of Analysis
Techniques of Analysis, sometimes called political methodology, refers to a set of commonly used quantitative methods to analyze real-world data that can help us answer political questions. We consider it essential that students develop an understanding of the scientific method, master the role of deductive and inductive logic in answering research questions, and learn basic statistical techniques to summarize and analyze data. These sorts of skills will serve students well, regardless of their ultimate choice of career. For example, lobbyists, campaign fund raisers, lawyers, politicians, employees of government agencies, and academic political scientists all need to be able to read and easily comprehend reports in which numerical summaries of data (statistics) are used as evidence to support the claims of one group or another. The ability to determine whether these data are being used appropriately is invaluable in many careers that our students choose. In addition, in many of these careers, a person finds it necessary to do his or her own quantitative research to find answers to questions related to politics. For these reasons, courses that give particular emphasis to quantitative techniques of analysis are an important component of an education in political science. While there are a number of alternatives from which you may choose to fulfill the field requirement in techniques of analysis, the courses offered by political science faculty in the department teach techniques by asking and answering important substantive questions about politics. These courses are, therefore, particularly well suited to students majoring in political science.
Only active courses are shown below. To see the archived courses also, click here.
Graduate Courses
---
American Politics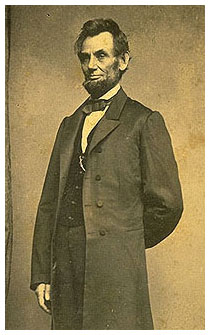 American Politics is both a primary laboratory for developing an understanding of politics generally and a means for acquiring an understanding of our contemporary political system. As one of the largest areas of study in political science (and the largest in our department), the study of American politics is extremely varied in terms of subject matter, level of government examined, and analytic and methodological approach. As for subject matter, courses in American politics typically explore the attitudes or behavior of the mass public, or some combination of the two-for example, in terms of public opinion, voting choices, or decisions about political participation-or the actions of elites in formal political institutions (such as courts, legislatures, bureaucracies, and executive offices such as the presidency) and in non-governmental organizations (interest groups). The focus of analysis varies from localities (cities or counties), to states, to the national level-as well as to the relationship between these different levels of government. The analytic approach taken to answer questions is diverse, as focus can shift from historical examples, to data amenable to statistical analysis, to in-depth interviews with political elites, to mathematical models of political processes. Courses in American politics reflect this diversity, and you will find a wide range of alternatives from which to choose.
Only active courses are shown below. To see the archived courses also, click here.
Graduate Courses
---
Comparative Politics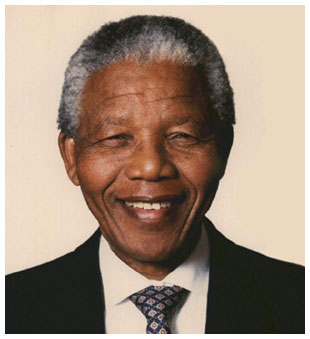 Comparative Politics employs a comparative perspective to study political institutions, political processes, political cultures, and policy outcomes in settings other than our own country. The comparative perspective stimulates us to develop general explanations about politics and test them by considering experiences in different contexts. The comparative approach to politics may take the form of explicit cross-national comparison of two or more countries, designed to answer general questions about important relationships in politics-the relationship between different sorts of constitutional arrangements (such as electoral rules and executive-legislative arrangements) and the accountability of governments to citizens, for example. The comparison may employ quantitative methods (such as statistical analysis or mathematical modeling) or may be qualitative. It may restrict itself to several countries that are considered to be similar in some way or may be very wide-ranging. Alternatively, the comparative approach may focus on the politics of a single country. What makes such study comparative is the perspective adopted, which acknowledges and explores politics in a single country as one piece in a larger framework. The larger framework is the effort in the field of comparative politics to understand what is exceptional and what is general about politics in any context including our own. Courses in comparative politics exhibit the diversity described above, in terms of scope of comparison, regional focus, and thematic content.
Only active courses are shown below. To see the archived courses also, click here.
Graduate Courses
---
International Relations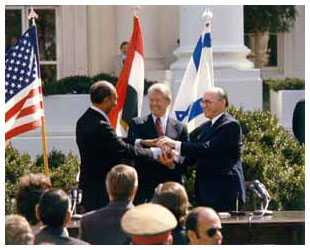 International Relations is the study of conflict and cooperation in the interstate system and the world economy. The players are diverse: nation-states, international organizations, sub-national actors (such as unions and firms), and transnational actors (such as the Catholic Church). Major questions include the origins of war and peace, the effects of a global economy on domestic politics, and the causes of international integration. For example, it is an empirical fact that democracies are less likely to fight each other than are non-democracies. Why is this the case? There is a panoply of competing explanations, many of which are mutually exclusive. The task for the student of international politics is to find general explanations for such observations: for example, wars may be caused by strategic bluffing during crises; if democratic politics makes it more difficult to hide true objectives from opponents, unintended wars may be avoided. How could this hypothesis be tested? We could carefully compare cases to determine whether this is in fact what distinguished democratic from non-democratic belligerents, or we could use statistical analysis to determine whether democracies are in fact less likely than non-democracies to bluff in a variety of contexts. Courses in international politics provide students with the historical background necessary to understand current events and train them to study international phenomena with the tools of social science. Courses offered in the department range in content and approach and include historical surveys, courses on particular international conflicts or the foreign relations of particular countries, and courses on theoretical approaches to international relations.
Only active courses are shown below. To see the archived courses also, click here.
Graduate Courses
---
Positive Theory
Positive Theory is the study of political processes by using logical or mathematical reasoning to deduce conclusions about political behavior and outcomes from precise initial assumptions about political actors' preferences, information, and opportunities. You will encounter three important examples of positive theory in many political science courses-not only courses in the positive theory field. First, there is a well developed positive theory of voting and elections. This theory is used to analyze the strategies candidates use to gain victory, based on voters' preferences about the results of government policies. The same theory is often used to understand how legislators vote on bills. Second, the positive theory of collective action is often used to understand the problems involved in getting people with different individual goals to work together toward a common goal. Third, the positive theory of social choice is concerned with problems inherent in creating democratic processes for influencing government policies when public opinion about those policies is mixed. Courses in positive theory focus on how this sort of formal reasoning works, no matter what the particular political situation, and teach you how to use positive theory to draw extremely important, general lessons about politics across a wide variety of situations.
Only active courses are shown below. To see the archived courses also, click here.
Graduate Courses
---
Political Philosophy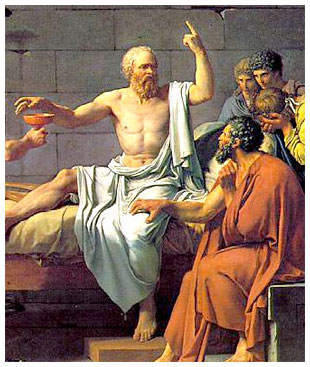 Political Philosophy addresses basic conceptual and normative questions and probes the intuitive, seemingly obvious answers we give to them. What are rights and why do we value them? How do we conceive of freedom and what limits, if any, may government legitimately impose on individual freedom? What is power, how does it operate in politics, and when is the exercise of power justified? Politicians and ordinary citizens regularly answer such questions, and they regularly do so in very different ways. The answers they offer, although seemingly common sensical, often raise complex, unforseen philosophical problems. Political philosophy deals with problems that arise when politicians and ordinary citizens attempt to specify and justify basic political commitments. The approach of political philosophy can be historical or analytical, and it is usually both. Historically, it attempts to learn from how great writers of the past address foundational questions. It asks, for example, how Socrates, Antigone, Henry David Thoreau, or Martin Luther King, Jr. justified civil disobedience, and how and why their respective justifications differ. Analytically, it explores the structure of political concepts. For example, it asks not only what rights are, but more precisely whether rights protect the choices or the interests of actors, and whether we can coherently ascribe rights to groups or only to individuals. Courses in political philosophy engage, to varying degrees, in both historical and analytical inquiry. In this way, they prompt students to engage with the fundamental issues of politics.
Only active courses are shown below. To see the archived courses also, click here.
Graduate Courses
---
Introductory Courses
Note: Introductory courses count toward their respective fields.
Only active courses are shown below. To see the archived courses also, click here.
---
Individual Research
Only active courses are shown below. To see the archived courses also, click here.
---
Internship
Only active courses are shown below. To see the archived courses also, click here.
---
Associated Courses
Associated Courses are typically taught by faculty with a long-standing association with the department or scholars invited to the department for research and teaching. They include professors with doctorates in disciplines other than political science as well as professors with significant practical experience in law, politics, and public policy.
Only active courses are shown below. To see the archived courses also, click here.