Summer Program in Seoul, Korea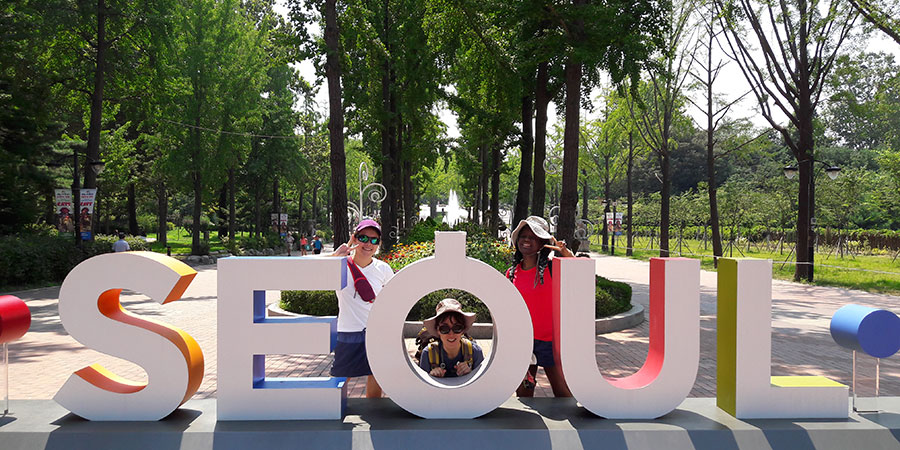 Spend your summer studying Korean in Seoul! Below is information on:
Please note that all information about this program is tentative and subject to change. Check with the program director for the most recent information.
---
Program Dates and Deadlines
Specific program dates change yearly. Summer 2023 dates are July 2-29, 2023.
Students may apply for Burton Awards to help defray costs. Please see the Program Director regarding application deadlines.
---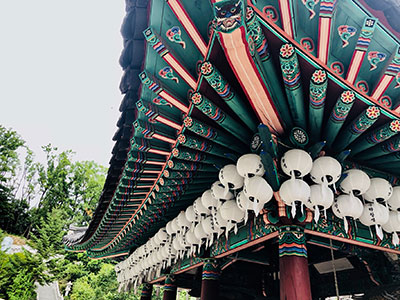 About Seoul
Seoul is the vibrant capital city of, and the largest metropolis in, South Korea. It is not only the business and financial hub of South Korea, but also is regarded as one of the leading technology cities in the world. Having begun its role as a Korean capital city during the Chosun Dynasty in the late 1390s, Seoul is rich in old and modern historical sites and relics that range from ancient palaces to modern landmarks such as the Lotte World Tower. Seoul truly is a place where you can enjoy both the old and modern Korea.
---
Program Overview
Coursework and Credit
Students will reside with a Korean family, taking Korean courses in the morning and engaging in cultural activities in the afternoon at the language center of a college in Seoul. Depending on the results of a placement test that they take when they arrive in Korea, students will be assigned to one of these courses: KOR 107, KOR 157, or KOR 207. On weekends, students will go on cultural excursions and at other times students will engage in community service under the guidance of the program director. This will enable students to try out their Korean and deepen their socio-cultural knowledge. Students will receive four credits upon completion, which may be counted toward the Korean language cluster (H1KOR0011).
---
Prerequisites
There are no prerequisites. While we recommend one year of college Korean or equivalent proficiency, the program is open to all students who are interested in exploring the Korean language and culture.
---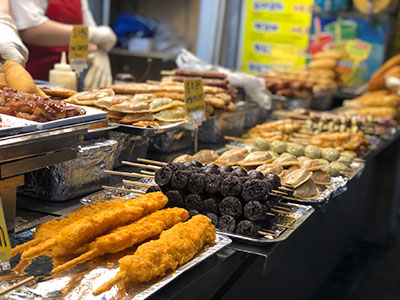 Accommodations
Students will reside with Korean families. The homestays are one of the strengths of the program and can enhance students' socio-cultural awareness and intercultural communication ability by allowing the students to be immersed in daily family life. The host families are all experienced. They will provide two meals a day and a private room, and provide rides from and to the airport. Students will have plenty of opportunities for conversation and cultural exchanges with the host families.
---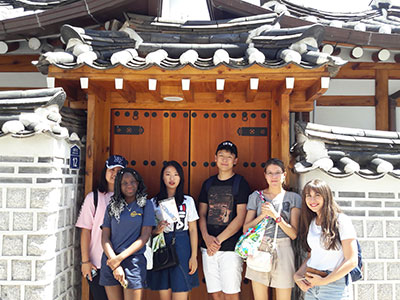 Excursions
Students will go on four field trips on weekends, in addition to cultural activities that they will engage in on weekdays.
Excursions vary from year to year, but may include some of these attractions:
Nami Seom, Chuncheon: This island is a very beautiful, tiny half-moon shaped island. Students can enjoy scenic views of the island, and walking and riding a bike around the beautiful trails around the island, together with delicious local foods.
Minsok Chon, Yongin: This place is a living museum that includes displays of traditional Korean life and culture. Students can learn about traditional Korean life styles by viewing numerous replicas of traditional houses of different social classes in various regions of Korea. Students can enjoy traditional performances and crafts in the village, together with traditional Korean food.
Incheon Pottery Village: About 80 pottery factories are congregated at the village, and about 300 pottery kilns are in use. Students can observe the pottery production process. It is worthwhile to see the crafts of these potters known as Living Cultural Treasures of Korea for creating the highest quality handicrafts.
Acha San, Seoul: Acha Mountain is located in the eastern district of Seoul. One side of the mountain faces the Han River. Students will hike and enjoy scenic views of the Han River from the mountain, accompanied by the program director and local hikers.
---
Fellowship Aid
The Modern Languages and Cultures' Mildred R. Burton Fund helps defray costs for University undergraduates studying language abroad in the summer. All students are considered for aid through the Burton Fund unless they request otherwise on their application.
---
Program Costs and Application
The program fee includes:
Language course tuition
Homestay (two meals a day, transportation from and to the airport)
Four course credits
All cultural excursions
The program cost does not include personal costs (e.g., visa fee, airfare, one meal a day, local transportation for commuting to the language center and for community service, cellphone, souvenir, etc.). Contact the Education Abroad Office for the current program fee.
Starting in summer 2023, tuition and program costs will be added to your official tuition bill. For information on payments and deadlines, please refer to your official billing statement from the Office of the Bursar.
---
Contact
For more information, contact:
Professor Myounghee Cho
Assistant Professor of Instruction in Korean
Lattimore 411
myounghee.cho@rochester.edu