Chinese

Standard Mandarin Chinese is the official language of both China and Taiwan. It is also one of Singapore's four official languages (along with English, Malay, and Tamil). The number of native speakers is quickly approaching one billion, making Mandarin Chinese by far the most widely spoken language in the world.
Mandarin Chinese language skills, coupled with an understanding of China's culture and history, are a tremendous asset in today's workforce. Classical Chinese language training is also indispensable to students hoping to pursue primary research or further studies pertaining to China's long and rich pre-twentieth century history and culture.
A major focused on China or a minor in Chinese is not only personally enriching, but will make you a valuable addition to any internationally-focused modern workplace.
Below is information on:
---
Options for China-focused majors at UR
Modern Languages and Cultures does not currently offer a major in Chinese; students interested in pursuing a China-focused major are encouraged to:
---
Chinese Minor Requirements: six courses total
A Chinese language sequence comprised of 3 four- or six-credit courses.
3 further four- or six-credit courses in Chinese language, culture, literature, film, art, history, or politics.
No more than two courses may be transferred from other institutions or taken in non-MLC departments at UR (HIST, ANTH, RELC, etc.).
No two-credit courses may be counted toward the minor.
Complete list of Chinese courses >
---
Chinese Clusters
The department offers three Chinese clusters in the humanities academic division. Per university policy, no transfer course may be used in the completion of a cluster. CHIN 114 and CHIN 115 (each 2 credits) may be counted together as one course toward a cluster.
Chinese Language (H1CHIN001)
This cluster introduces students to basic language skills (reading, writing, speaking, and listening).
Chinese Language and Culture (H1CHIN002)
This cluster introduces students to Chinese culture through language courses and courses on Chinese literature, popular culture, religion and history.
Chinese Culture (H1CHIN003)
This cluster introduces students to Chinese culture, history, literature, and religion.
---
Education Abroad in China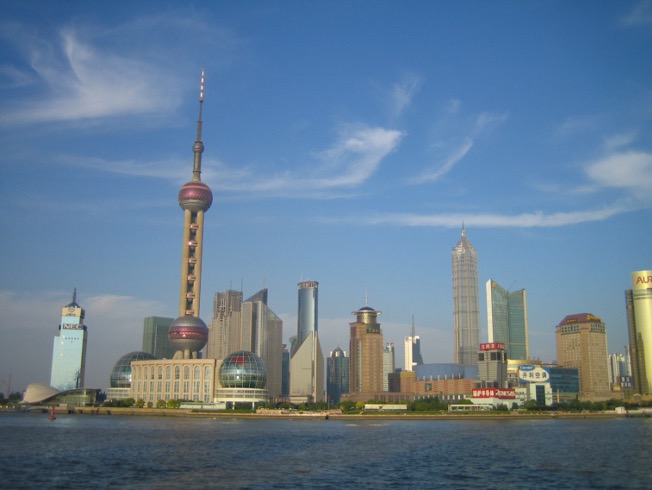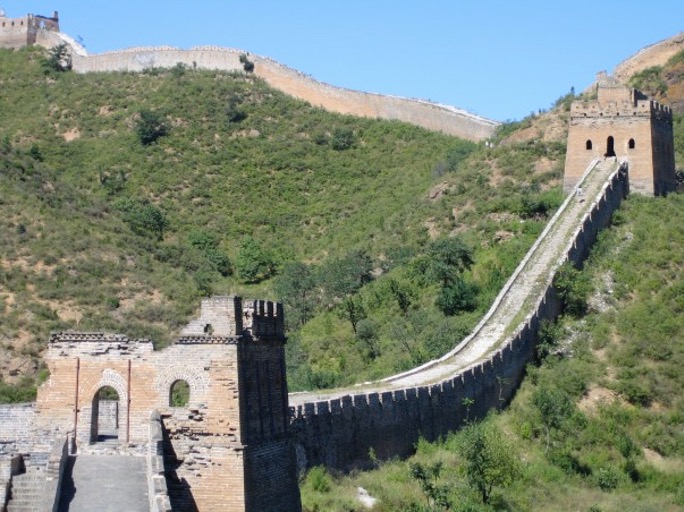 Students are encouraged to study abroad in China, if possible. The Center for Study Abroad has programs in major cities in China, including Hong Kong, Shanghai, Beijing, and Nanjing. Generally speaking, coursework undertaken abroad will count toward the Chinese minor. For more information on studying abroad in China, visit the education abroad site or speak to a education abroad advisor.
---
Language Placement Information
Advanced Placement (AP) scores or International Baccalaureate (IB) rankings assist departmental advisors in finding the right course level for you. Information on how you learned the language or languages you know will also help us advise you on the most appropriate courses for you.
For students with previous experience with the Mandarin language even those who already have and Advanced Placement (AP) or International Baccalaureate (IB) score, the first step is to take the online placement exam. This is an opportunity both to evaluate your reading skills, as well as to fill out a survey providing information on your placement exams will then help us in the process of placing you in the correct course for your skill level. For more information on the online placement test, and instructions for how to login, see our online placement exam instructions page. The placement you receive with your online numerical test scores is not necessarily how you will be placed by MLC. Once you have taken the online portion of the test, you will need to schedule a meeting with one of our professors for a placement interview.
While AP scores or IB rankings will also be used to assist departmental advisors in finding the right course level for you, they are not sufficient in themselves to place you in the correct course. Generally speaking, a student who has earned an AP score of 4 or 5 might be placed into second-year coursework (a student with a 4 might be placed into CHIN 151, while a student with a 5 might be placed into CHIN 152); however, all placements are contingent on evaluation by our Chinese faculty. Students are not permitted to place themselves based solely on AP scores, and must meet with faculty for placement prior to enrolling.
AP students who successfully place into a course above the 101 level and complete that course with a B+ or higher will then receive AP credit for the course that precedes it in the series. (Eg. if student is placed into CHIN 151 and receives a B+ or higher, they will receive AP credit for CHIN 102.)
Students will receive a "Course planning, placement, and recommendations" sheet with their language placement information from Academic Advising during Orientation and via email.
For questions about placement, contact Professor Ping Pian: ping.pian@rochester.edu
---
Contact Information
For more information about Chinese language, literature, and culture courses or about becoming a Chinese minor, contact Professor Ping Pian at ping.pian@rochester.eduor Professor Elizabeth Weber at e.e.weber@rochester.edu.
Faculty
Ping Pian, Associate Professor of Instruction in Chinese
Guoming Tian, Assistant Professor of Instruction in Chinese
Elizabeth E. Weber, Visiting Assistant Professor of Chinese