Albertine Cinémathèque
2023 Schedule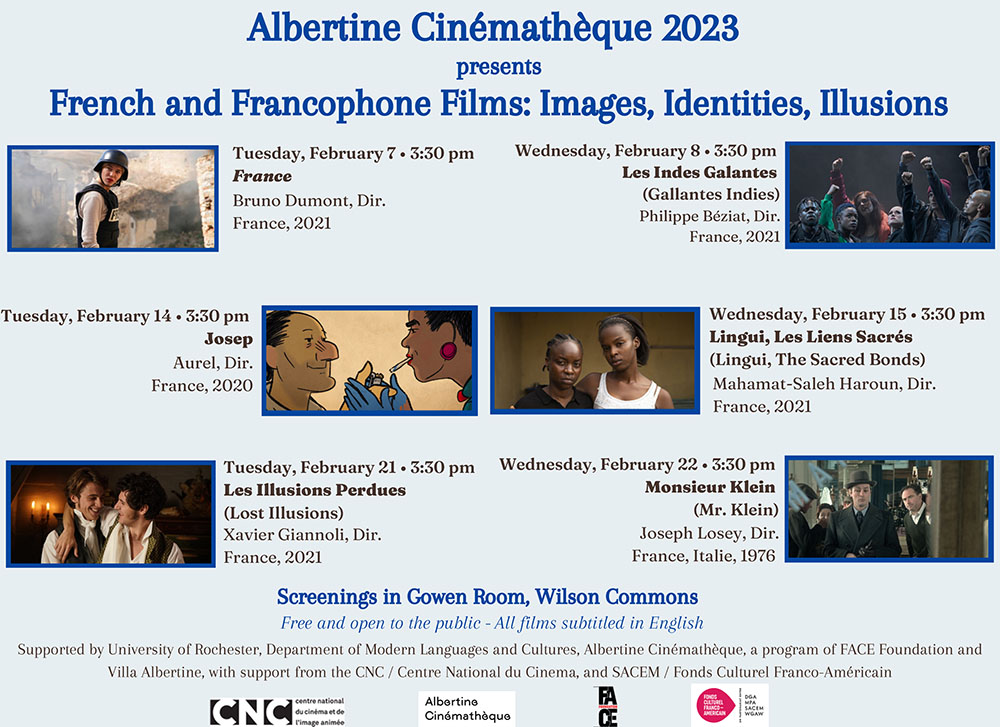 ---
Tuesday, February 7 • 3:30 p.m. (Gowen Room)
France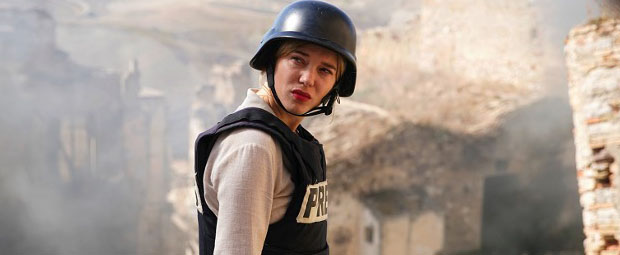 Synopsis
Léa Seydoux brilliantly holds the center of Bruno Dumont's unexpected, unsettling new film, which starts out as a satire of the contemporary news media before steadily spiraling out into something richer and darker. Never one to shy away from provoking his viewers, Dumont (The Life of Jesus, NYFF35) casts Seydoux as France de Meurs, a seemingly unflappable superstar TV journalist whose career, homelife, and psychological stability are shaken after she carelessly drives into a young delivery man on a busy Paris street. This accident triggers a series of self-reckonings, as well as a strange romance that proves impossible to shake. A film that teases at redemption while refusing to grant absolution, France is tragicomic and deliciously ambivalent—a very 21st-century treatment of the difficulty of maintaining identity in a corrosive culture.
Director
Bruno Dumont
Producer
3B Productions
Cast
Léa Seydoux
Blanche Gardin
Benjamin Biolay
Emanuele Arioli
Details
Drama, Dark Comedy
French
133 min.
France, 2021
Distributor
Kino Lorber
Selected at The American French Film Festival (Ex COLCOA) 2021
---
Wednesday, February 8 • 3:30 p.m. (Gowen Room)
Les Indes Galantes (Gallantes Indies)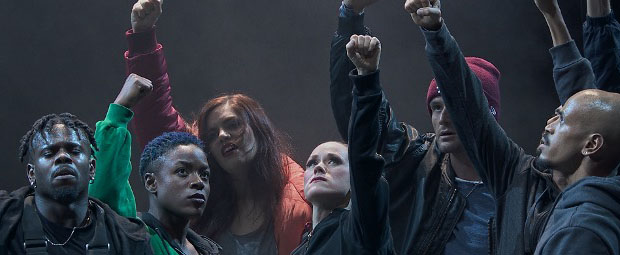 Synopsis
This is a premiere for 30 dancers of hip-hop, krump, break, voguing… A first for the director Clément Cogitore and for the choreographer Bintou Dembélé. And a first for the Paris' Opera Bastille. By bringing together urban dance and opera singing, they reinvent Jean-Philippe Rameau's baroque masterpiece, Les Indes Galantes. From rehearsals to public performances, it is a human adventure and a meeting of political realities that we follow: can a new generation of artists storm the Bastille today? 
Director
Philippe Béziat
Producer
Les Films Pelléas
Details
Documentary
French
108 min.
France, 2021
Distributor
Distrib Films US
Selected at The American French Film Festival (Ex COLCOA) 2021
---
Tuesday, February 14 • 3:30 pm (Gowen Room)
Josep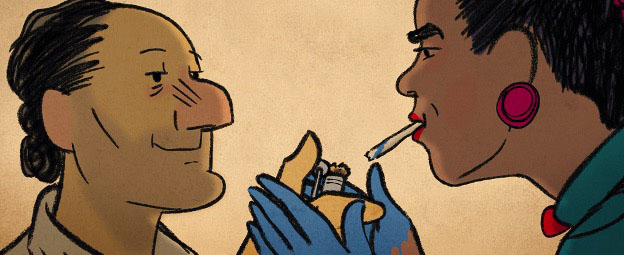 Synopsis
February 1939. Spanish republicans are fleeing Franco's dictatorship to France. The French government built concentration camps, confining the refugees, where they barely have access to hygiene, water and food. In one of these camps, separated by barbed wire, two men will become friends. One is a guard, the other is Josep Bartoli (Barcelona 1910 – NYC 1995), an illustrator who fights against Franco's regime.
Director
Aurel
Producer
Les Films d'Ici Méditerranée
Details
Animation
French
74 min.
France, 2020
Distributor
Distrib Films US
---
Wednesday, February 15 • 3:30 pm (Gowen Room)
Lingui, Les Liens Sacrés (Lingui, The Sacred Bonds)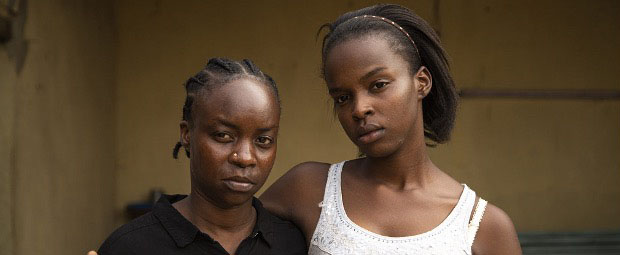 Synopsis
Amina, a practicing Muslim, lives with her daughter, 15-year-old Maria. When Amina learns Maria is pregnant and wants to abort the child, they face an impossible situation in a country where abortion is legally and morally condemned.
Director
Mahamat-Saleh Haroun
Producer
Pili Films
Cast
Rihane Khalil Alio
Achouackh Abakar
Youssouf Djaoro
Details
Drama
French
87 min.
France, 2021
Distributor
MUBI
---
Tuesday, February 21 • 3:30 pm (Gowen Room)
Les Illusions Perdues (Lost Illusions)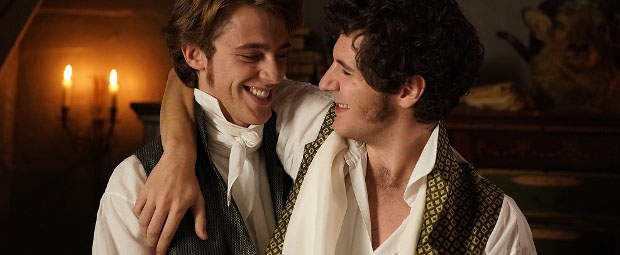 Synopsis
Lucien is a young unknown poet in 19th-century France. He has great expectations and wants to forge a destiny. He leaves the family printing business in his native province to try his luck in Paris, on the arm of his protector. Soon left to his own devices in the fabulous city, the young man will discover the backstage of a world dedicated to the law of profit and pretense. A human comedy where everything is bought and sold, literature as well as the press, politics as well as feelings, reputations as well as souls. He will love, he will suffer, and survive his illusions.
Director
Xavier Giannoli
Producer
Curiosa Films, Gaumont
Cast
Benjamin Voisin
Cécile De France
Vincent Lacoste
Details
Drama, History
French with English subtitles
149 min.
France, 2021
Distributor
Music Box
Selected at The American French Film Festival (Ex COLCOA) 2021
---
Wednesday, February 22 • 3:30 pm (Gowen Room)
Monsieur Klein (Mr. Klein)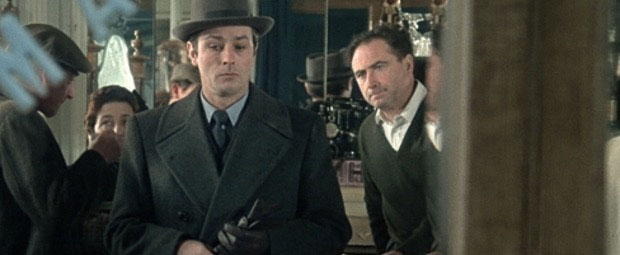 Synopsis
Paris, 1942. Robert Klein cannot find any fault with the state of affairs in German-occupied France. He has a well-furnished flat, a mistress, and business is booming. Jews facing discrimination because of laws enacted by the French government are desperate to sell valuable works of art - and it is easy for him to get them at bargain prices. His cosy life is disrupted when he realizes that there is another Robert Klein in Paris - a Jew with rather mysterious behaviour. Soon he attracts the close - and menacing - attention of the police to the art trader.
Director
Joseph Losey
Producer
Alain Delon
Cast
Alain Delon
Jeanne Moreau
Michel Lonsdale
Details
Drama
French
123 min.
France, Italie, 1976
Distributor
Rialto Pictures
---
Sponsors
Supported by University of Rochester, Department of Modern Languages and Cultures, Albertine Cinémathèque, a program of FACE Foundation and Villa Albertine, with support from the CNC / Centre National du Cinema, and SACEM / Fonds Culturel Franco-Américain.