Why MLC
Interested in studying at the Department of Modern Languages and Cultures (MLC) at the University of Rochester? Check out the articles below to see what MLC students have accomplished in their majors. 
---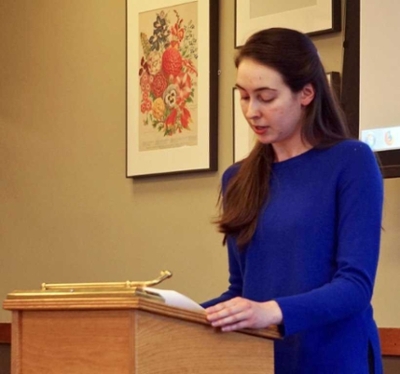 March 5, 2019
Congratulations to French major Carrie Heusinkveld who has received an Undergraduate Research Initiative Award as well as a Barth-Crapsey Undergraduate Research Award for her Honors Thesis, "Vivons, si vers la vie on peut me ramener": The Afterlife of Tragedy in Racine's Phèdre and Garnier's Hippolyte." Heusinkveld will present her research at the MLC Undergraduate Conference on March 22. She has also been selected to present at the National Conference of Undergraduate Research at Kennesaw State University in April.
---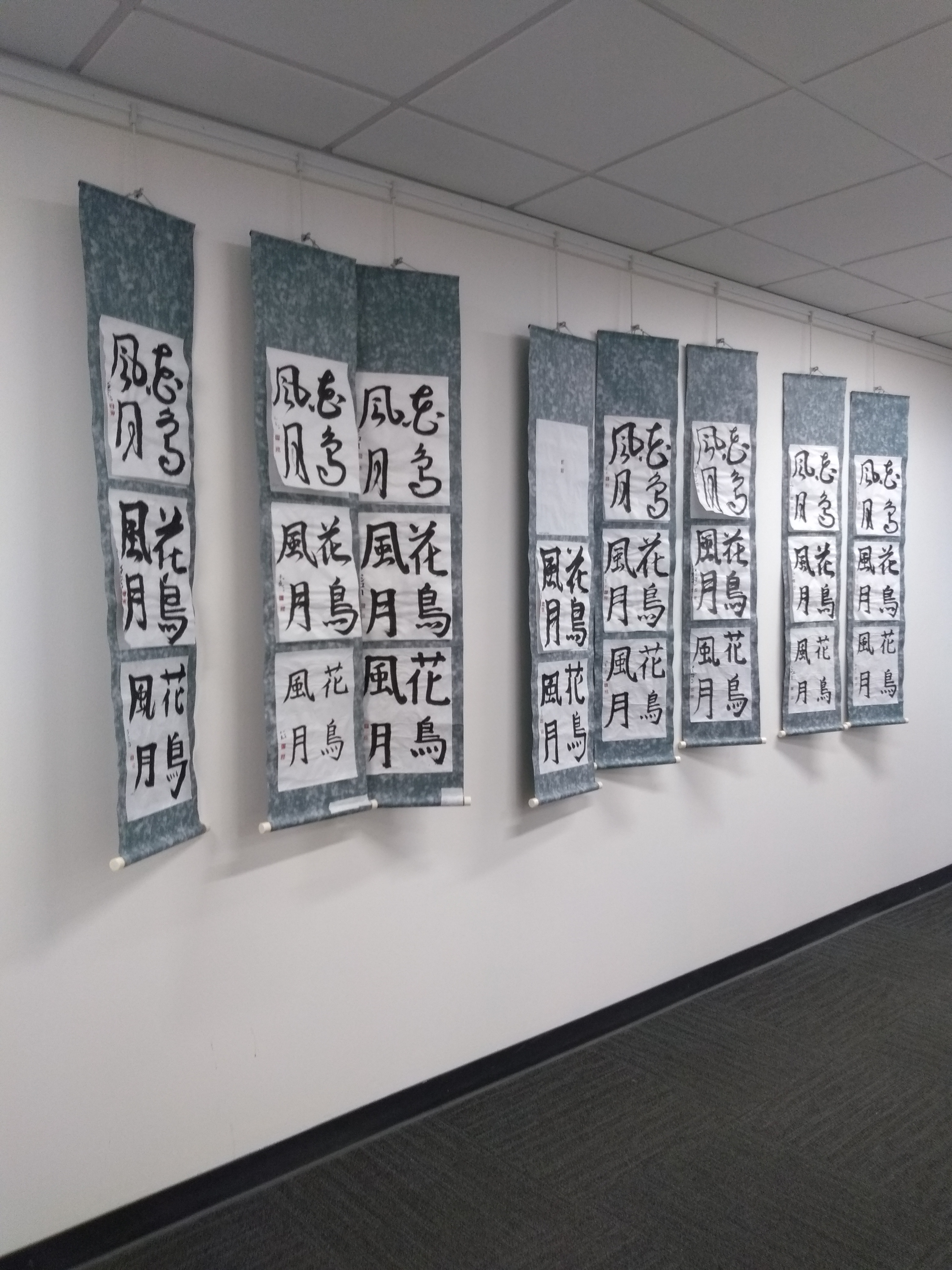 November 12, 2018
These scrolls include three pieces of Japanese calligraphic art.  The paper at the top of the scroll features two seals, orhanko, which serve as a kind of signature.  Each work of Japanese calligraphy has two seals: a hakubun and a shubun.  The hakubun, or white stamp, is an engraved image or Chinese character.  This stamp represents the artist's first name.  The shubun, or scarlet stamp, features a character or image in relief.  When stamped, the character or image in relief takes on the scarlet color of the stamp ink.  This seal represents the artist's pen name.  The stamps are always used in tandem; in Chinese calligraphy, the two are referred to as "yin" and "yang" seals.  Each seal in this collection was made by students in the class, who carved images into soft stones.
The sheets in the middle and on the bottom of the scroll are works of Japanese calligraphy completed by students in Japanese 230.
---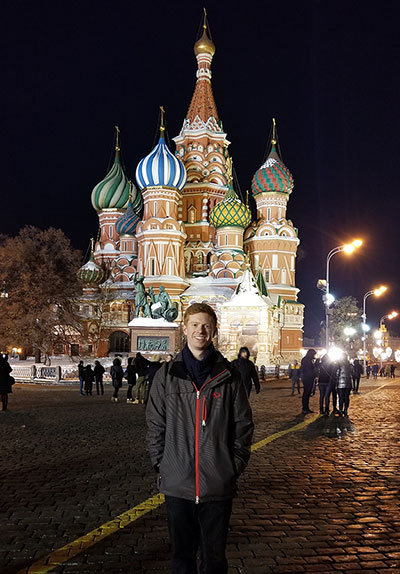 November 7, 2018 
Though he majored in only one language, MLC graduate Robert Parent (Russian, 2017) studied five languages at Rochester: Russian, Spanish, Portuguese, German, and Chinese. He now lives and works in Russia.
---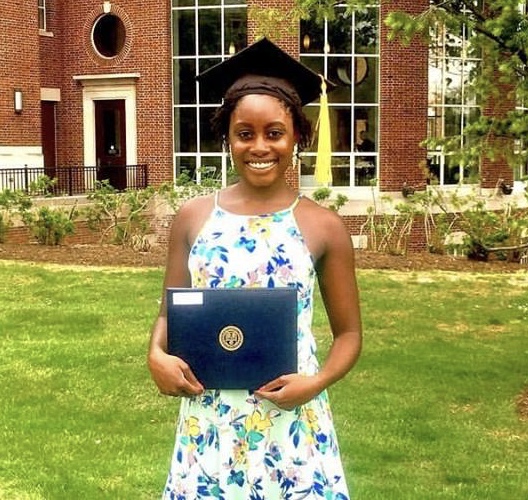 August 15, 2018 
Congratulations to Khamai Simpson (German major, Class of 2017), who was just accepted into the prestigious Masters of Science Public Health Program at Charite Medical University in Berlin to study for her Masters degree.

Khamai was a double major in German and Public Health. She spent the past year in Germany on a Fulbright and was an English teaching assistant there. She also received the Kreyer Award for her excellent German linguistic skills and graduated with highest distinction in 2017.
---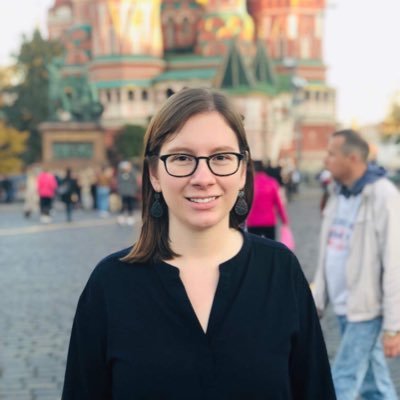 June 23, 2018
Gabrielle Cornish (Russian Studies, 2013; currently finishing a Ph.D. in musicology at Eastman School of Music focusing on the Soviet period) was interviewed by NBC Nightly News for this June 23, 2018 segment on how Russia is dealing with its controversial past monuments.
---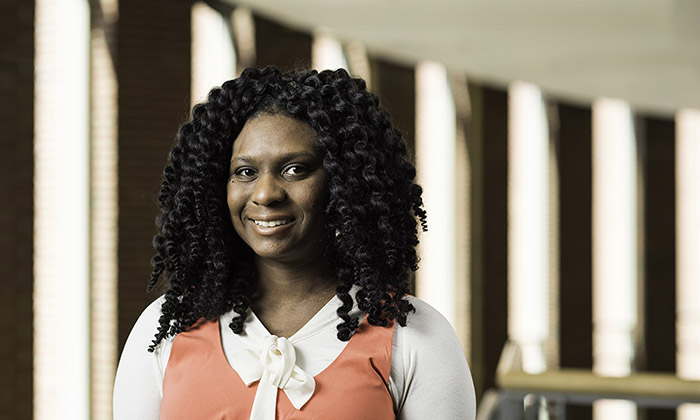 May 11, 2018
Rochester native Cherish Blackman has always had a knack for languages. "I wanted to study languages that weren't very close to English," she recalls. The double major in Russian and East Asian studies is heading to China next year, but is bringing her Spanish books with her.
---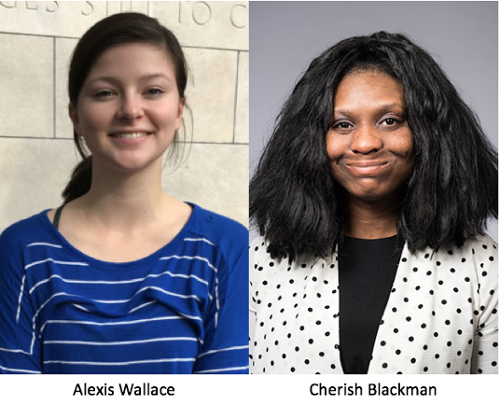 May 2, 2018
Alexis Wallace, a dual major in Russian and Political Science, will be a Fulbright ETA in Russia during the 2018-19 academic year. She is also a member of Dobro Slovo, the National Slavic Honor Society. 
Cherish Blackman, a dual major in Russian and East Asian Studies, is a recipient of the Chinese Government Scholarship for yearlong study in a Chinese university. Among other honors, Cherish is a member of Phi Beta Kappa and Dobro Slovo, the National Slavic Honor Society. This spring she was awarded the Dean Ruth A. Merrill Award, a Susan B. Anthony Legacy Award, which is given to someone who grew up in Rochester and is a strong advocate of the region. Finally, Cherish was a semi-finalist for a Fulbright Research grant in China. 
---
April 18, 2017
Two French majors, two German majors, and one Spanish minor are among the twelve University of Rochester students and recent alumni who have been offered 2017–18 grants in the prestigious Fulbright US Student Grant program, allowing them to pursue advanced studies, conduct research, and teach English language and U.S. culture abroad. Rochester's candidate pool consisted of 40 applicants, 19 of whom became semifinalists. The Fulbright US program awards approximately 900 grants for research and study, and 1,200 English teaching assistantship grants each year. Applicants are nominated by their college or university's Fulbright evaluation committee, which may also endorse alumni candidates.
---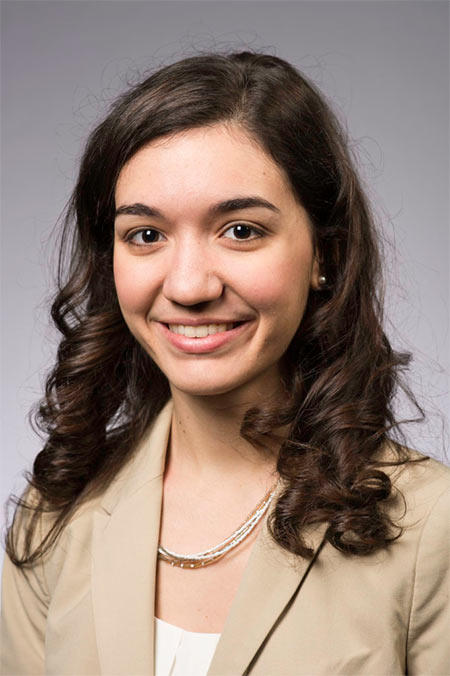 November 18, 2016
Angela Remus '16, who graduated with a bachelor of arts with majors in international relations and Spanish, will interview this weekend in Chicago in the final selection round for the prestigious Rhodes Scholarship. A Renaissance & Global Scholar who graduated summa cum laude, Remus was elected to Phi Beta Kappa as a junior. She studied abroad in Spain and Malawi and currently is an immigration worker with the International Rescue Committee in Abilene, Texas. Her career interests involve research and policy regarding refugees and asylum seekers, and she hopes to pursue two master's degrees at Oxford: refugee and forced migration studies followed by Latin American studies. The Des Plaines, Illinois native hopes to be among the 32 American candidates chosen for the international postgraduate award. Rhodes Scholarships provide all expenses for two or three years of study at the University of Oxford in England.
---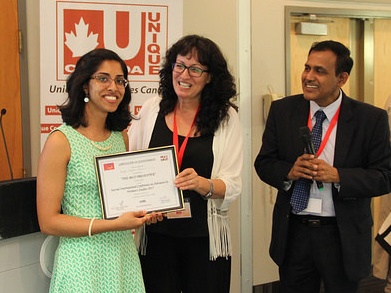 August 20, 2015
In June, Alysha Alani ('15) received the "Best Student Presenter" award at the Second International Conference on Advances in Women's Studies at Ryerson University, Toronto. Entitled "Exploring Collegiate Perceptions of Feminism through Bem's Gender Schema Theory" and based on research conducted through UR's Susan B. Anthony Center, the paper was co-authored by Angela Clark-Taylor, MS; Adriana Rogachefsky, LMFT; and Catherine Cerulli, JD, PhD.
---