Summer Program in Berlin, Germany
Spend your summer studying German in Berlin! Below is information on:
Please note that all information about this program is tentative and subject to change. Check with the program director for the most recent information.
---
Program Dates and Deadlines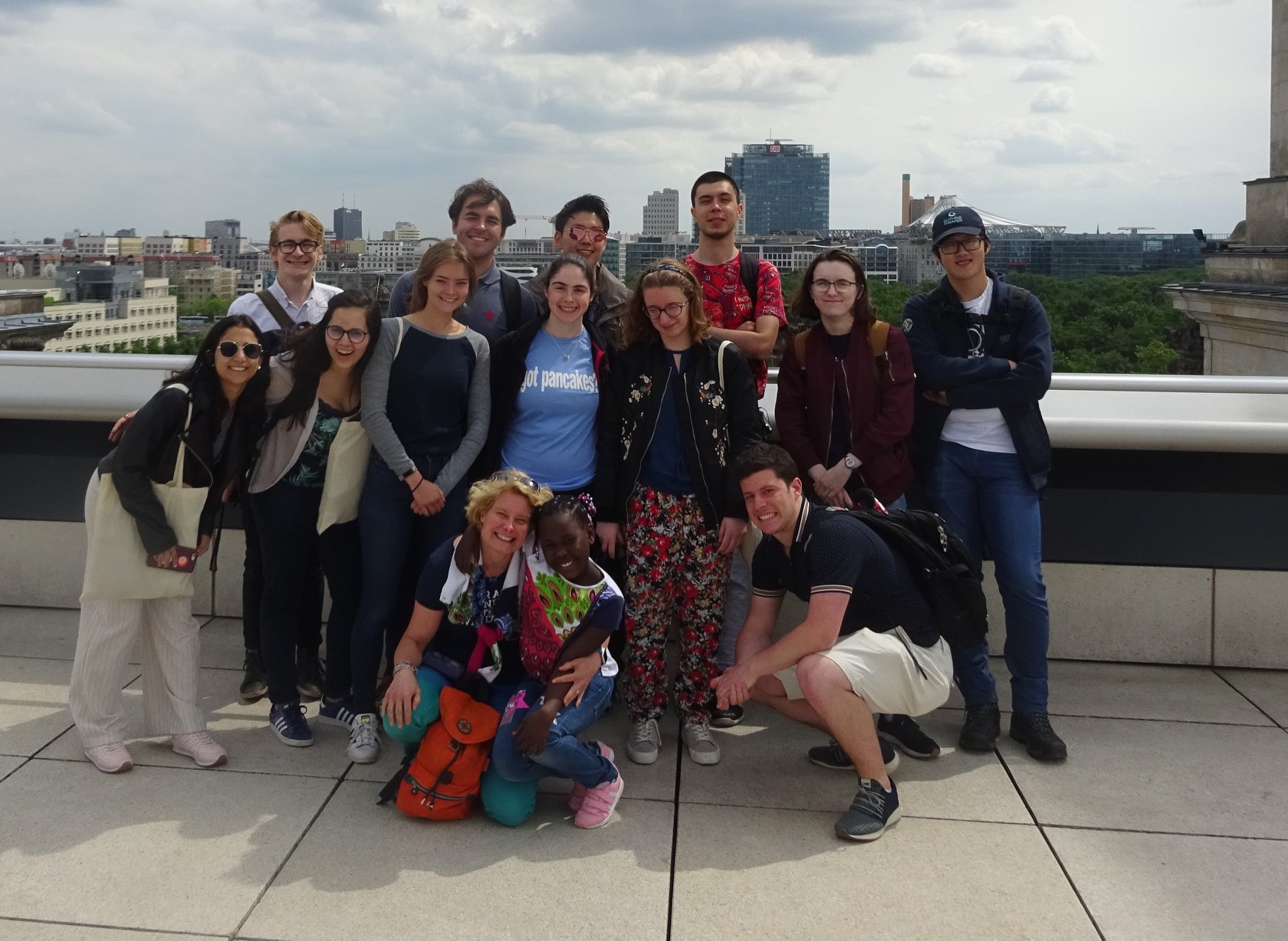 The program dates for the 2023 Summer Program in Berlin are May 13 to June 10.
The deadline for applications with consideration for Burton Awards is February 1, 2023, although late applications will be considered on a case-by-case basis.
Apply online today!
---
About Berlin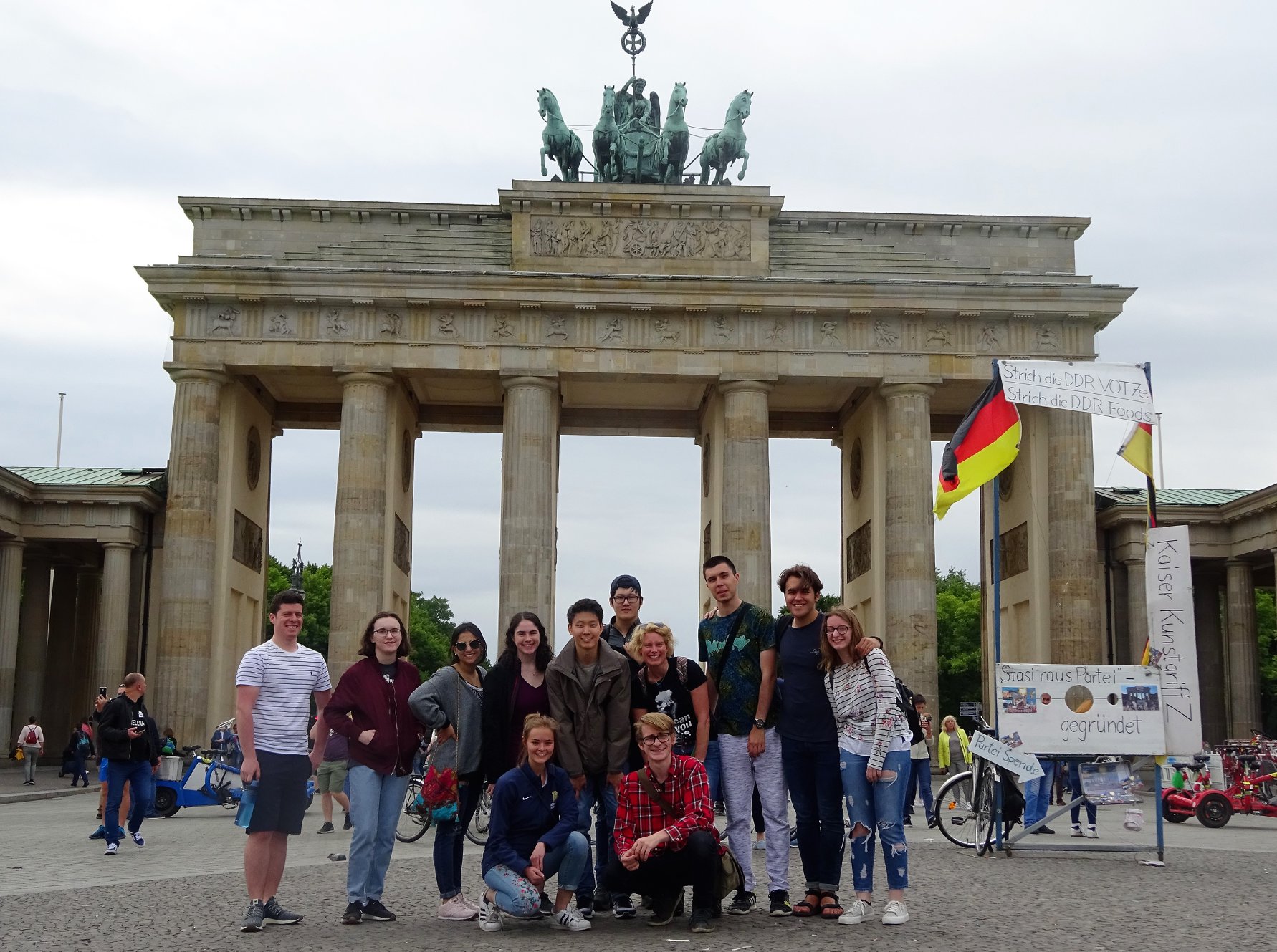 At the center of the new Europe, Berlin links Eastern and Western Europe and will show you the world as you've never seen it before.
The city offers an exciting mix of 21st-century cosmopolitanism and quaint, small-town German neighborhoods (or Kieze auf Berlinerisch!).
---
Coursework and Credit
German-language classes are offered at all levels through Berlin's international language center, Die Neue Schule.
Students take a placement exam upon arrival to ensure they are enrolled in a level-appropriate course. They move from level to level based on personal readiness, so each student has the opportunity to advance as his or her own pace.
Students receive four credits and should enroll in German 207. This course counts toward a humanities cluster in German, or toward the German major or the German minor.
---
Prerequisites
One year of college German or equivalent, or the permission of the program director.
---
Accommodations
Students have the benefit of a family homestay experience while in Berlin. They enjoy a private room in the home, but will be incorporated into daily family life. Families will provide students with breakfast every day.
Homestays give students a sense of the "everyday" German experience, and allow students to experience the diverse urban, social and cultural environments of Berlin firsthand, or "from the inside."
---
Excursions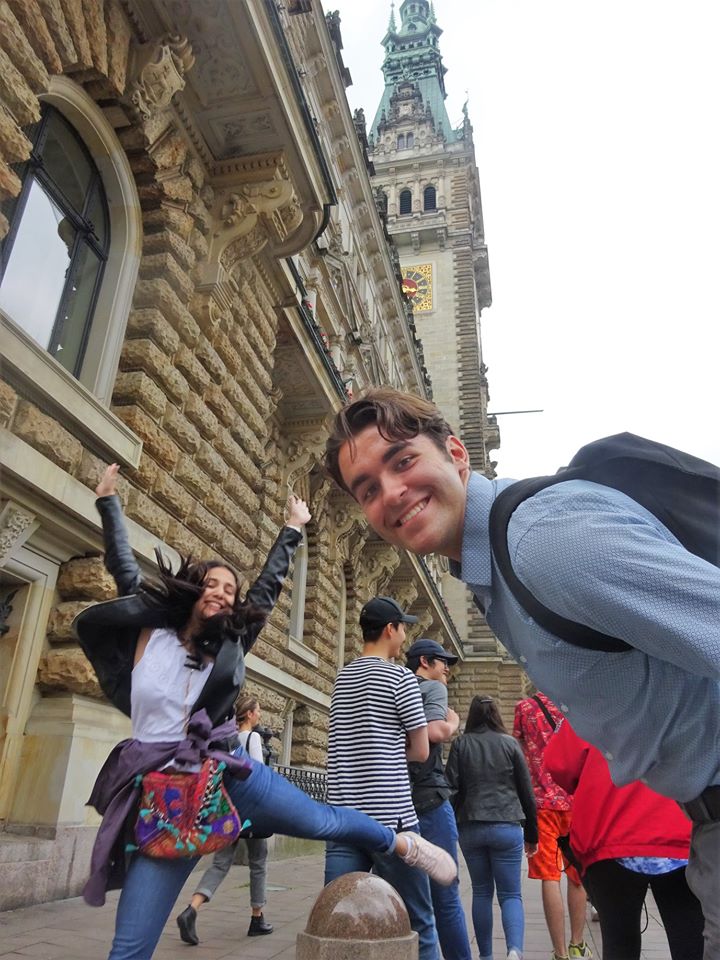 The group will tour Berlin and the surrounding areas by land and by boat. Students discover the famous film studios in Babelsberg, visit Wannsee and the palace of Sanssouci, attend plays and concerts, and visit museums.
There will also take one longer, overnight trip, and a day-long excursion to the surrounding area of Brandenburg. Past trips have included visits to Weimar to see Goethe's house and Schiller's house, as well as to the nearby concentration camp Buchenwald.
Students also have one weekend free to travel at their leisure.
---
Fellowship Aid
The UR Education Abroad Fellowship Fund helps defray costs for UR undergraduates studying language abroad. Applications are part of the online application process due at the end of January.
Students may be eligible for other scholarships. Please visit the Education Abroad website for more information.
---
Program Costs and Application
The program fee ($4,400) includes:
Tuition (four credits)
Family homestay with two meals per day
Transportation in Berlin and the surrounding areas
All excursions
Most cultural events
The program director or a representative from Die Neue Schule will meet students at the airport or train station in Berlin upon arrival and accompany them to the homes of their host families.
Starting in Summer 2017, tuition and program costs will be added to your official tuition bill. For information on payments and deadlines, please refer to you official billing statement from the Office of the Bursar.
Interested in our summer program in Germany? Apply online today!
The deadline for applications with consideration for Burton Awards is February 1, 2023, although late applications will be considered on a case-by-case basis.
---
Contact
For more information, contact:
Berlin Program Director
Assistant Professor of German
Lattimore 426
lcerami3@ur.rochester.edu