Summer Program in Granada, Spain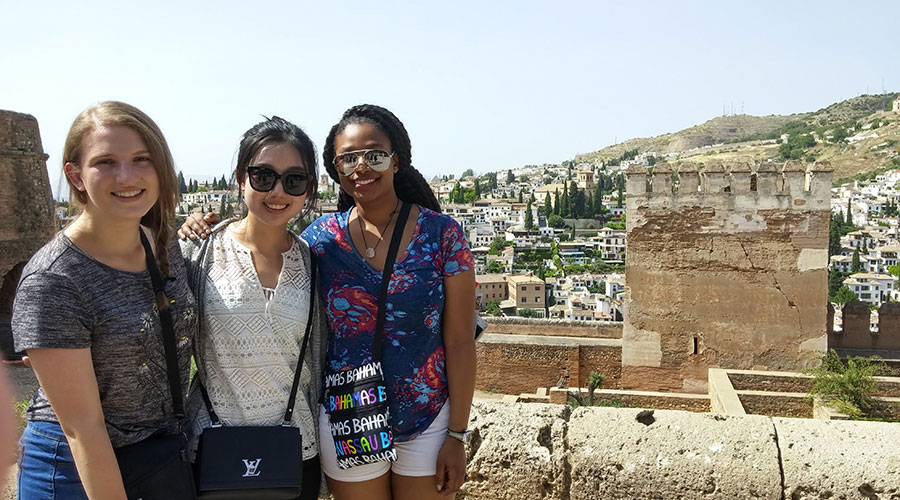 Spend your summer studying Spanish in Granada!
Below is information on:
Please note that all information about this program is tentative and subject to change. Check with the program director for the most recent information.
---
Program Dates and Deadlines
The Spanish study-abroad program runs every other year. It will be offered this coming summer 2023.
Program dates:
May 25 – June 22, 2023
---
About Granada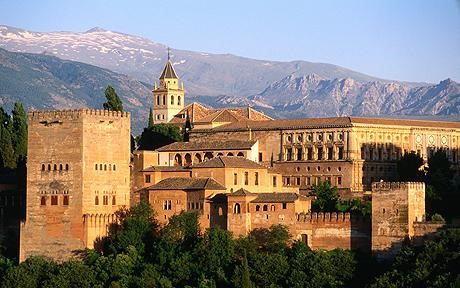 Sitting quietly against the backdrop of the Sierra Nevada, Granada is truly a real-life museum, and one of the jewels of Andalucía.
Home to the Alhambra, the Sacromonte and Albayzín quarters, and Federico García Lorca, Granada has preserved its multicultural identity and centuries of rich traditions.
---
Program Overview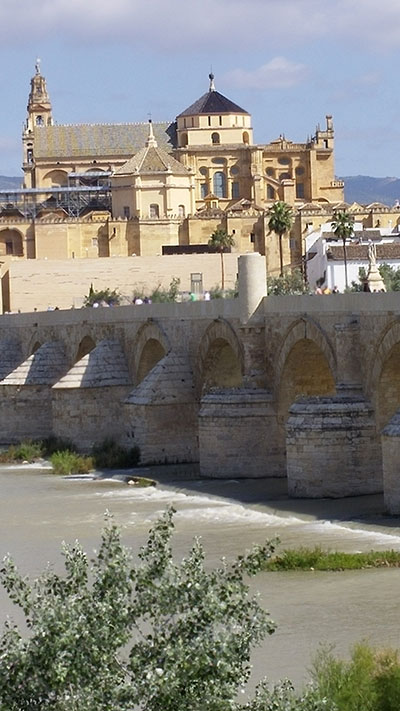 The study abroad program in Granada, Spain, allows students the opportunity to earn four credits for either SPAN 157 or SPAN 207 through instruction in Spanish language and a thematic course on poet and dramatist Federico García Lorca.
Instruction is given through the faculty of IES Abroad, our host program. Two levels of instruction will be offered:
One level for students who have completed SPAN 102, SPAN 151, or SPAN 152
One level for students who have completed SPAN 200 or a more advanced course
Classes are held weekday mornings at the IES Abroad Granada Center. Most afternoons, students will have the opportunity to participate in a cultural activity or excursion organized by IES Abroad.
The program also includes several site visits, as well as longer trips to Sevilla and Córdoba.
---
Accommodations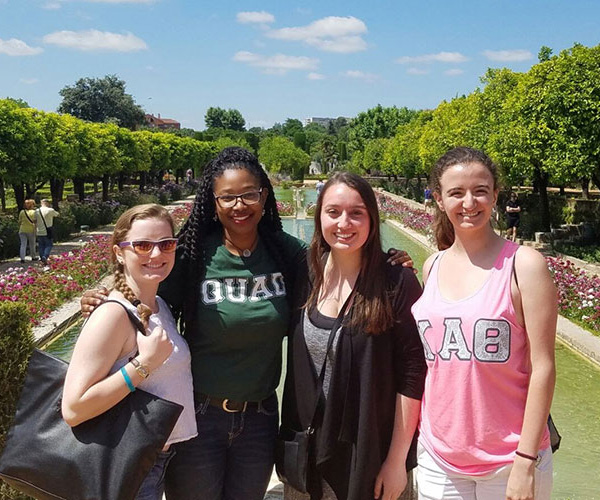 The academic component of the program enables students to grow as language learners within a structured environment. But the very best opportunity for students to immerse themselves in the Spanish language and foreign culture will happen through the homestay.
Students are placed with host families in carefully chosen private residences that have Internet access. Host families greet their students at the airport and help them learn the basics of getting around in Granada.
The families also provide two meals a day, offering ample opportunity for conversation and cultural exchange. The host families are experienced in introducing students from around the world to Granada and have worked extensively with IES. Vegetarian diets and other special needs are readily accommodated.
---
Fellowship Aid
The UR Education Abroad Fellowship Fund helps defray costs for UR undergraduates studying language abroad. Applications are apart of the online application process due at the end of January.
---
Program Costs and Application
The estimated cost of the program ($4400) includes:
Tuition
Accommodations with a local family
Two meals each day
Excursions
The program cost does not include airfare or in-country expenses, such as cell phone, required travel documents, extra food, souvenirs, etc.
Tuition and program costs will be added to your official tuition bill. For information on payments and deadlines, please refer to your official billing statement from the Office of the Bursar.
Interested in spending the summer in Granada? Apply here!
---
Contact
For more information contact:
Professor Raquel Alfaro
Granada Program Director
Visiting Assistant Professor in Spanish
Lattimore 419 
ralfaro@ur.rochester.edu