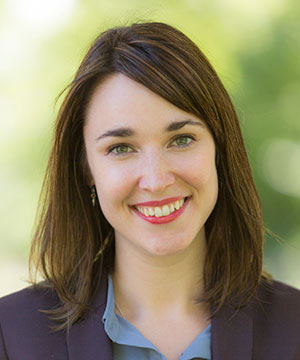 Rita Safariants
Assistant Professor of Russian
Ph.D., Yale
422 Lattimore Hall
(585) 275-4251
msafaria@ur.rochester.edu
Office Hours: By appointment only
---
Biography
Rita Safariants's scholarly and pedagogical interests focus on late-Soviet, post-Soviet and contemporary Russian literature and media, and the ways in which they engage the Russian literary canon, and Imperial and Soviet performance and film cultures. She is currently completing a study of the role of rock music in the last decade of Soviet cinematic production. Rock-n-roll and Soviet Cinema: A Soundtrack for the Collapse of the Eternal State will be the first study of how Soviet rock film merged a struggling unofficial milieu with a highly regimented film industry and emerging mass culture, providing a lens for understanding the mechanisms behind the collapse of the USSR. Her book draws on archival film production documents to illustrate how the gradual decentralization of the Soviet film bureaucracy disseminated previously forbidden thematic content in an unlikely symbiotic collaboration, thus filling a gap in our understanding of the shape and ultimate demise of late-Soviet culture.
Safariants is also working on a project tentatively titled "The Bureaucracy of Rock-n-Roll: the KGB and Late-Soviet Counterculture," which aims to disrupt and augment the existing scholarship on late Soviet cultural production. In examining the histories of the Leningrad Rock Club (1981-1991) and the Moscow Rock Laboratory (1986-1991), her project challenges the traditionally held assumption that late Soviet unofficial culture always functioned in direct confrontation with the communist state.
Research Overview
Research Interests
Post-Soviet and contemporary Russian Literature and cinema
Soviet and Russian rock music and unofficial culture
Courses Offered (subject to change)
RUS 252:  Hipsters, Rebels and Rock Stars in Russian Literature and Culture
RUS 269:  Russian Cinema after the Fall
Selected Publications
"VGIK's School of Rock: Legacies of Popular Music on Film." Studies in Russian and Soviet Cinema. Issue 13 (2), 2019. 208-216.
"Thank God We're Not Alive: The rock star in Soviet and post-Soviet cinema". Ruptures and Continuities in Soviet/Russian Cinema. Eds. Birgit Beumers, Eugenie Zvonkine. Routledge: 2018. 90-107.
"Chekhov on the Screen: Lady with Little Dog (1960) and Vanya on 42nd Street (1994)" with John MacKay.MLA Approaches to Teaching the Works of Chekhov. Eds. Michael Holquist, Michael C. Finke. MLA: 2016. 123-140.
"The Grandfather of Russian Rock: Aleksandr Vertinsky and his unlikely musical progeny." Transactions of the Association of Russian-American Scholars in the USA (Festschrift in honor of Vladimir Alexandrov). Vol. 38, 2013. 263-282.
"Literary Bilingualism and Codeswitching in Vladimir Nabokov's Ada." Ulbandus: A Slavic Review of Columbia University. Vol.10, 2006-2007. 191-211.
Honors and Activities
2018 Dobro Slovo National Honor Society
2016-2017 Andrew W. Mellon Postdoctoral Fellowship in Russian, Bowdoin
2014 Vassar College Faculty Research Grant for Manuscript Work (Elinor Nims Fund)
2012 Vassar College Faculty Summer Research Grant
2010 Associates in Teaching Fellowship, Yale University
2010 Nina Berberova Memorial Fund Award, Yale University
2009-2010 Annie K. Garland Fellowship (as part of the University Dissertation Fellowship), Yale University
2005-2006 AAASS New England Graduate Student Essay Prize
2004-2005 Richard Franke Interdisciplinary Fellowship, Yale University
2004 Phi Beta Kappa