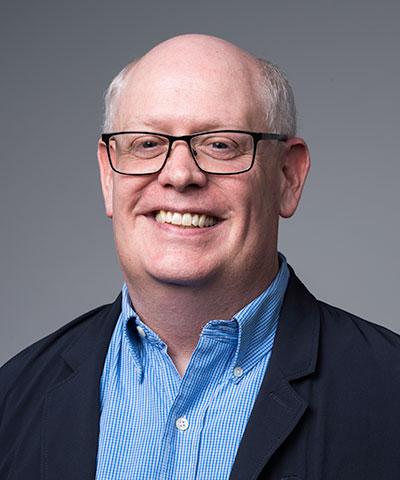 Ryan Prendergast
Associate Professor of Spanish
Chair, Modern Languages and Cultures
PhD, Emory University
408A Lattimore Hall
(585) 275-4113
ryan.prendergast@rochester.edu
Office Hours: Tuesday 11 a.m. to noon and Thursday 2:30 to 3:30 p.m.
---
Biography
Ryan Prendergast's current project analyzes early modern Spanish theater's entremés as a marginal space used to critique Catholic Spain's religious and cultural norms. He is also exploring Alonso de Castillo Solózano's literary representation of class and gender.
Research Overview
Research Interests
Representations of identity and difference in sixteenth- and seventeenth-century Spain and Spanish America
Courses Offered (subject to change)
CLT 101E:  Censorship (Spring 2016)
CLT 200:  Censorship (Topics in Critical Thinking) (Fall 2018)
SP 200:  Advanced Spanish Composition (Fall/Spring)
SP 203:  Origins and Empire: Reading the Early Hispanic World (Fall 2018)
SP 205:  Spain: Past, Present, and Future (Spring 2015)
SP 215:  "Don Quixote": The Book, the Myth, the Image (Fall 2016)
SP 218:  Saints, Sinners, and Sovereigns in Medieval and Early Modern Spain (Spring 2018)
SP 249B:  Stages of Resistance: Representing Identity, Power and Gender in Spanish Theater (Spring 2013)
SP 249E:  Reading Fables, Telling Tales in Medieval and Early Modern Spain (Fall 2016)
SP/HIS 255:  1492 and Beyond: Identity, Culture, and Society in Colonial Latin America – co-taught with Pablo Sierra (Fall 2017)
SP 262G:  Colonial Latin American Literature (Fall 2014)
Selected Publications
"The Body Politic and Its Parts in El médico de su honra." Bulletin of the Comediantes, vol. 62, no. 1, 2010, pp. 31-46. Project MUSE, doi:10.1353/boc.2010.0000.
"Fear and Control in El celoso extremeño." Hispanic Journal, vol. 31, no. 2, Fall 2010, pp. 9-22.
"Inquisitorial Theatrics and the Control of Errant Subjects in Don Quixote." Modern Language Studies, vol. 38, no. 1, Summer 2008, pp. 8-25. JSTOR, www.jstor.org/stable/40346977.
"Constructing an Icon: The Subjectivity and Self-Referentiality of Sor Juana Inés de la Cruz." Journal for Early Modern Cultural Studies, vol. 7, no. 2, Fall-Winter 2007, pp. 28-56. JSTOR, www.jstor.org/stable/40339579.
Teaching
Literature and cultural history of sixteenth- and seventeenth-century Spain, with special interest in Don Quijote, early modern theater, Inquisition studies, and transatlantic approaches to early modern literature