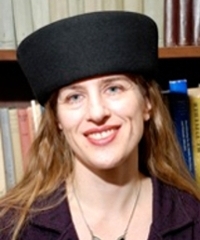 Laura Givens
Professor of Instruction in Russian
Language Coordinator, Russian
MA, University of Washington
423 Lattimore Hall
(585) 275-4251
laura.givens@rochester.edu
Office Hours: Wednesday 12:50 to 1:50 p.m., and by appointment
---
Biography
Laura Givens is co-translator of Stories from a Siberian Village by Russian writer, actor, and director Vasily Shukshin, arguably the most popular Soviet artist to emerge in the post-Stalin period. The anthology—which was a finalist for 'Best Translation" by the American Association of Teachers of Slavic & East European Languages in 1997—is the most comprehensive collection of Shukshin's stories to appear in English. Givens was also translator of Russian Studies in Literature, a quarterly journal of translations from the Russian literary press, from 1997 to 2000, translating twelve issues in all. Givens has also worked with opera students to help them perfect their Russian diction for performance.
Research Overview
Research Interests
Russian language
translation
Courses Offered (subject to change)
RUS 101:  Elementary Russian I – Recitation (Fall)
RUS 102:  Elementary Russian II – Recitation (Spring)
RUS 111:  Rushin' Through Russian: Intensive Elementary Russian (Summer)
RUS 151:  Intermediate Russian I (Fall)
RUS 152:  Intermediate Russian II (Spring)
RUS 200:  Advanced Russian I (Spring 2014)
RUS 202:  Advanced Readings in Russian I (Fall)
RUS 205:  Advanced Readings in Russian II (Spring 2018)
RUS 209:  Advanced Russian Through Film (Spring 2019)
Selected Publications
Teaching
Russian language at all levels.