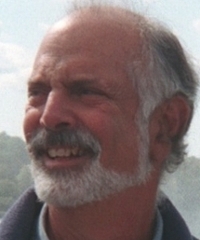 David Pollack
Retired Professor of Japanese
PhD, University of California, Berkeley
---
Biography
Prior to retirement, David Pollack spent his years in MLC researching and teaching across the spectrum of pre-modern and modern Japanese and Chinese literature and arts.
Research Overview
Selected Publications
Books and Monographs
Articles and Book Chapters
"The Broader View: The Rise of the Ukiyo-e Triptych." Andon: Journal of the Society for Japanese Arts, no. 92, 2012, pp. 30-40.
"The Cultural Environment of Edo Shunga." Impressions: The Journal of the Japanese Art Society of America, no. 31, 2010, pp. 72-87. JSTOR, www.jstor.org/stable/42597697.
"Designed for Pleasure: Ukiyo-e as Material Culture." Designed for Pleasure: The World of Edo Japan in Prints and Paintings, 1680-1860, edited by Julia Meech and Jane Oliver, Asia Society and Japanese Art Society of America / U of Washington P, 2008, pp. 269-89.
"Manpuku wagôjin—The Gods of All Conjugal Happiness: An Illustrated Erotic Story by Katsushika Hokusai." Hokusai and His Age: Ukiyo-e Painting, Printmaking, and Book Illustration in Late Edo Japan, edited by John T. Carpenter, Hotei, 2005, pp. 270-97.
"The Love Suicides at Shinagawa: A Sort of Love Story." Monumenta Nipponica, vol. 57, no.1, Spring 2002, pp. 73-89. JSTOR, www.jstor.org/stable/3096692.
"Marketing Desire: Advertising and Sexuality in Edo Literature, Drama, and Art." Gender and Power in the Japanese Visual Field, edited by Joshua S. Mostow, Norman Bryson, and Maribeth Graybill, U of Hawai'i P, 2003 pp. 71-88.
"Arayuru mono e no hihyô: Mishima Yukio no Hôjô no umi" ["The Critique of Everything: Mishima Yukio's Sea of Fertility"]. Eureka, vol. 30, no. 14, 2000, pp. 146-63.
"Aliens, Gangsters, and Myth in Kon Satoshi's World Apartment Horror." Japan and Global Migration: Foreign Workers and the Advent of a Multicultural Society, edited by Michael Douglass and Glenda S. Roberts, Routledge, 1999, pp. 153-75.