MLC Professors Raúl Rodríguez-Hernández and Claudia Schaefer Co-author Study of the Supernatural Sublime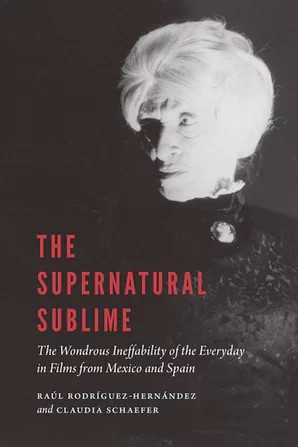 Deploying the overarching concepts of the supernatural and the sublime, Raúl Rodríguez-Hernández and Claudia Schaefer detail the dovetailing of the unnatural and the experience of limitlessness associated with the sublime.
The Supernatural Sublime: The Wondrous Ineffability of the Everyday in Films from Mexico and Spain (Nebraska, 2019) explores the long-neglected element of the supernatural in films from Spain and Mexico by focusing on the social and cultural contexts of their production and reception, their adaptations of codes and conventions for characters and plot, and their use of cinematic techniques to create the experience of emotion without explanation.
The Supernatural Sublime embeds the films in the social histories of twentieth- and twenty-first-century Mexico and Spain, both of which made a forced leap into modernity after historical periods founded on official ideologies and circumscribed visions of the nation. Evoking Kant's definition of the experience of the sublime, Rodríguez-Hernández and Schaefer concentrate on the unrepresentable and the contradictory that oppose purported universal truths and instead offer up illusion, deception, and imagination through cinema, itself a type of illusion: writing with light.