Faculty Publication: Robert Doran's "The Ethics of Theory"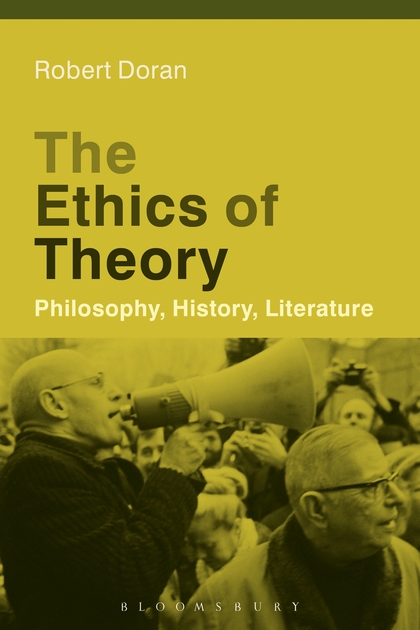 Bloomsbury has just published The Ethics of Theory: Philosophy, History, Literature, the newest volume by Robert Doran, associate professor of French and comparative literature in the Department of Modern Languages and Cultures!
In The Ethics of Theory, Robert Doran offers the first broad assessment of the ethical challenges of Critical Theory across the humanities and social sciences, calling into question the sharp dichotomy typically drawn between the theoretical and the ethical, the analytical and the prescriptive.
In a series of discrete but interrelated interventions, Doran exposes the ethical underpinnings of theoretical discourses that are often perceived as either oblivious to or highly skeptical of any attempt to define ethics or politics. Doran thus discusses a variety of themes related to the problematic status of ethics or the ethico-political in Theory: the persistence of existentialist ethics in structuralist, poststructuralist, and postcolonial writing; the ethical imperative of the return of the subject (self-creation versus social conformism); the intimate relation between the ethico-political and the aesthetic (including the role of literary history in Erich Auerbach and Edward Said); the political implications of a "philosophy of the present" for Continental thought (including Heidegger's Nazism); the ethical dimension of the debate between history and theory (including Hayden White's idea of the "practical past" and the question of Holocaust representation); the "ethical turn" in Foucault, Derrida, and Rorty; the post-1987 "political turn" in literary and cultural studies (especially as influenced by Said).
Drawing from a broad range of Continental philosophers and cultural theorists, including many texts that have only recently become available, Doran charts a new path that recognizes the often complex motivations that underlie the critical impulse, motivations that are not always apparent or avowed.
For more information, visit the Bloomsbury Academic website.