New Faces in MLC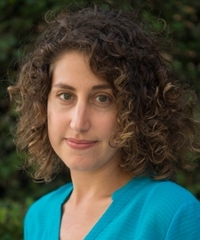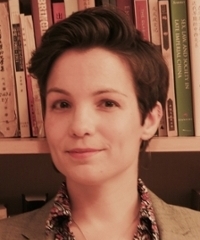 We are excited to introduce Anna Rosensweig (L) and Elizabeth E. Weber (R), the newest members of the Department of Modern Languages and Cultures!
Anna Rosensweig, Assistant Professor of French
PhD, University of Minnesota
Anna Rosensweig joins the faculty after a two-year fellowship as a Provost's Postdoctoral Scholar at the University of Southern California. As a postdoctoral scholar, Rosensweig was one of six fellows selected from more than 930 applicants across more than a dozen fields of study.
Rosensweig's scholarship and teaching focus on early modern literature and culture, the intersections of literature and political theory, and performance studies. She is currently completing a book manuscript, Tragic Opposition: Rights of Resistance on the Early Modern Stage, in which she locates a new genealogy of rights in early modern tragedy. Rosensweig has also begun a second book, Building the Royal Body, which investigates how early modern dramas and political ceremonies align the king's body with elements of urban architecture. She has published on early modern drama, as well as on more contemporary subjects, from symbolist theater to the ethics of representing the 1994 Rwandan genocide.
In addition to the fellowship at USC, Rosensweig's research has also been supported by a year-long fellowship from the Charlotte W. Newcombe Foundation. Her work has appeared in journals such as The French Review and L'Esprit Créateur. She has presented papers at scholarly conferences, including the Modern Language Association and the American Comparative Literature Association. She also co-organizes the Early Modern French Studies Reading Group, a forum of the MLA Commons.
Elizabeth E. Weber, Visiting Assistant Professor of Chinese

PhD, University of California, Los Angeles
Elizabeth Weber's research has focused on the nineteenth-century trade in Chinese labor to the Americas (the so-called "coolie trade") and the numerous layers of meaning that the violences concomitant to that trade created in popular discourse in late Qing China. She has studied the nascent "coolie trade vocabularies" and shifting worldviews that emerged in Sinitic-script news and official reportage in immediate response to the trade (and more generally to Qing China's changing geopolitical position), as well as analyzed the later redeployment of fictionalized "coolie" suffering in nationalist writings of the early twentieth century.
She holds an MA in East Asian Studies from Yale University (2008) and completed a PhD in Asian Languages and Cultures at UCLA (2015) with research support from a Fulbright-IIE fellowship (2012-2013). Prior to starting her position at the University of Rochester, she taught courses in Mandarin Chinese and modern Chinese literature at Pepperdine University in California.