Faculty Publication: "Spectacle," Co-edited by Jennifer L. Creech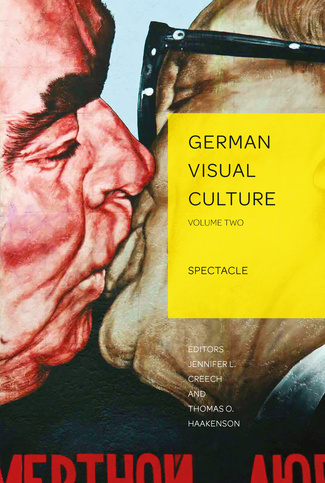 We are excited to announce the publication of Spectacle, co-edited by Jennifer L. Creech (associate professor of German in the Department of Modern Languages and Cultures) and Thomas O. Haakenson (faculty of visual studies at California College of the Arts)!
The second volume in Peter Lang Publishers' German Visual Culture series, Spectacle "examines the concept of spectacle in the German context across various media forms, historical periods and institutional divides. Drawing on theoretical models of spectacle by Guy Debord, Max Horkheimer and Theodor Adorno, Jonathan Crary and Michel Foucault, the contributors to this volume suggest that a decidedly German concept of spectacle can be gleaned from critical interventions into exhibitions, architectural milestones, audiovisual materials and cinematic and photographic images emerging out of German culture from the Baroque to the contemporary."

For more information, visit the Peter Lang website.