Faculty in the News: Joanne Bernardi on WXXI's Connections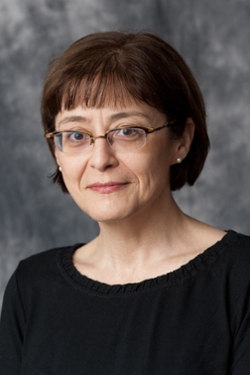 Yesterday, Joanne Bernardi, associate professor of Japanese in the Department of Modern Languages and Cultures, appeared on WXXI's Connections with Evan Dawson to discuss the seventieth anniversary of the bombings of Hiroshima and Nagasaki, as well as ongoing questions of nuclear ethics. Mr. Dawson and Professor Bernardi were also joined by Richard Dees (associate professor of Philosophy; associate professor of Bioethics; director of program in Bioethics at the University of Rochester) and Eric Wheeler (Counseling Center and Veteran Services at Monroe Community College).
According to WXXI:
In marking 70 years since the nuclear attacks on Hiroshima and Nagasaki, we're asking how ethics and philosophy professors are teaching the subject of nuclear ethics. In discussing the ethics of bombing Hiroshima and Nagasaki, what are the central considerations? Is it—as some argue—a simple question of math? Supporters of using the bomb looked at projections of casualties in a ground invasion, comparing that to the losses from the bombing. We'll discuss that and more with our guests…
To listen to the discussion, visit http://wxxinews.org/post/connections-nuclear-ethics.