Digital Documentaries and Intercultural Communication
Thursday, April 10, 2014
5 p.m.
Robbins Library (Rush Rhees 416)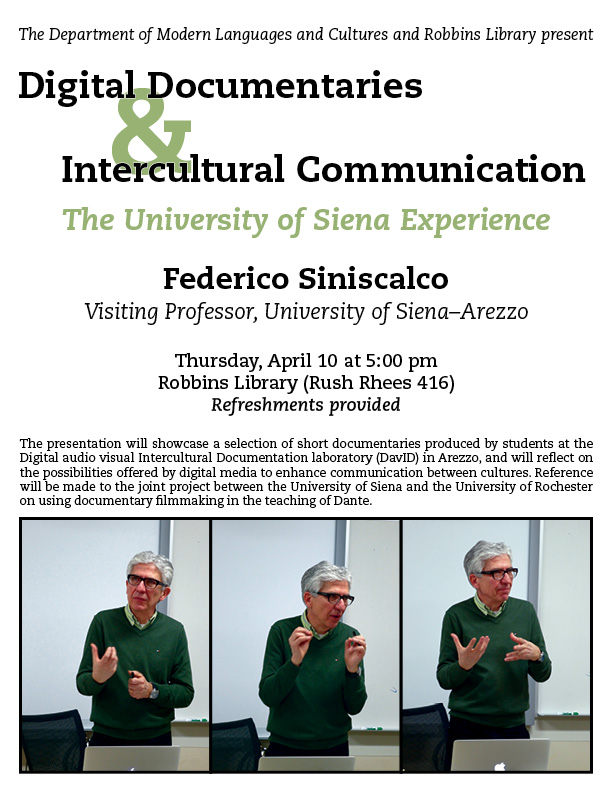 The University of Siena Experience
A lecture by Federico Siniscalco
Visiting Professor, University of Siena–Arezzo
The presentation will showcase a selection of short documentaries produced by students at the Digital audio visual Intercultural Documentation laboratory (DavID) in Arezzo, and will reflect on the possibilities offered by digital media to enhance communication between cultures. Reference will be made to the joint project between the University of Siena and the University of Rochester on using documentary filmmaking in the teaching of Dante.​
Sponsored by the Department of Modern Languages and Cultures and Robbins Library.
Refreshments will be served.