18 Ius Soli
Thursday, January 30, 2014
6 p.m.
Shults Center Forum, Nazareth College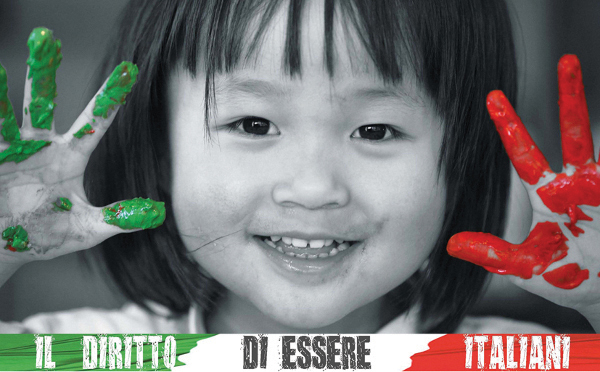 Documentary by Fred Kuwornu
Followed by a Q&A with the director
18 Ius Soli (2012) is a grassroots Italian documentary that tells the stories of 18 young people born and raised in Italy whose parents are originally from African, Asian, and Latin American countries. They are children of immigrants; they go to school in Italy, they speak the language and dialects, they have never visited the countries that their parents are from, nor do they speak their parents' language. Yet, they are not recognized as Italian citizens.
18 Ius Soli not only examines multiculturalism in Italy, but also specifically looks at questions of citizenship, an issue that resonates with the rise of immigrant youth activism in the United States. For US screenings, Fred Kuwornu leads a Q&A discussion about the parallels between the struggles for full citizenship by youth of foreign-born parents in Italy and undocumented youth in the United States. Whether it's called protecting "Fortress Europe" or "Homeland Security," border control, undocumented status, and access to citizenship are global issues
Free and open to the public.
Cosponsored by the Department of Modern Languages & Cultures, the Frederick Douglass Institute for African & African-American Studies, and the Film & Media Studies Program at the University of Rochester; and Casa Hispana, Casa Italiana,the Center for Civic Engagement, the Center for International Education, the Center for Public History, the Department of Foreign Languages & Literatures, the Institute for Pluralism, the International Studies Program, Maison Française and the Office of Veterans' Affairs at Nazareth College; with the generous support of the Italian Cultural Institute of New York.
---
Fred Kudjo Kuwornu, born and raised in Italy, is an Italian-Ghanaian activist/producer/writer/director. He studied Political Science and Mass Media. He has produced several documentaries with his production company, Struggle Filmworks, and has worked alongside such talent as Derek Luke (Captain America; Notorious; Catch a Fire; Lions for Lambs); Laz Alonso (Jumping the Broom; Avatar; Fast & Furious); Omar Benson Miller (CSI: Miami; 8 Mile). Fred Kuwornu founded the non-profit organization Diversity Italia to promote the importance of racial and ethnic diversity in Italy and Europe, using film and other arts as tools for building a more inclusive society. His next project is '64, a film about the US Civil Rights movement.