Inside Buffalo
Wednesday, January 29, 2014
6 p.m.
201 Lattimore Hall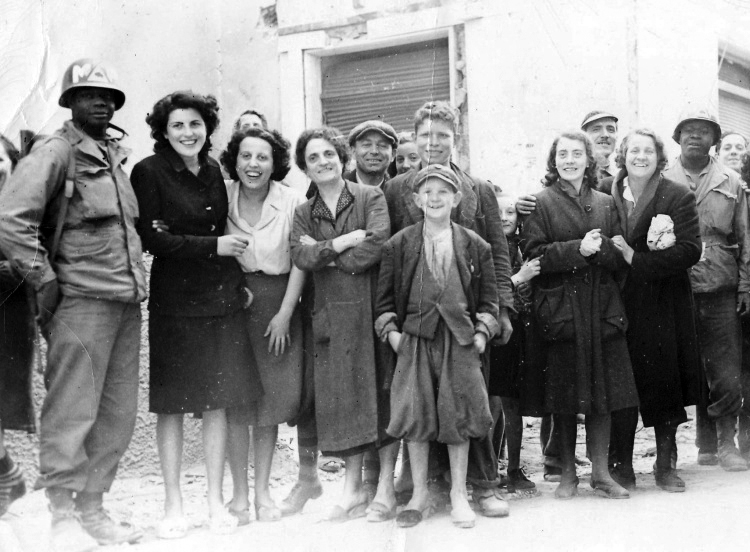 Documentary by Fred Kuwornu
Followed by a Q&A with the director
Inside Buffalo (2010) tells the history of the 92nd "Buffalo Soldiers" Infantry Division, the first African American combat unit to fight in World War II. This documentary was produced after director Fred Kuwornu's working as a production assistant on Spike Lee's Miracle at St. Anna (2008), the first feature-length film to tell the story of the Buffalo Soldiers. For Italians who lived through the war, the story of the Buffalo Soldiers is one of true American heroism. In this documentary, Italians recall the valor and generosity of African Americans soldiers who fought alongside them. Fueled by their love of freedom and struggling with their allegiance to a country that denied them opportunities, Buffalo Soldiers sacrificed their lives to ensure civil rights for future generations.
Inside Buffalo won "Best Documentary" at the Black Berlin International Film Festival. For more information, visit http://www.insidebuffalo.org.
Free and open to the public.
Cosponsored by the Department of Modern Languages & Cultures, the Frederick Douglass Institute for African & African-American Studies, and the Film & Media Studies Program at the University of Rochester; and Casa Hispana, Casa Italiana,the Center for Civic Engagement, the Center for International Education, the Center for Public History, the Department of Foreign Languages & Literatures, the Institute for Pluralism, the International Studies Program, Maison Française and the Office of Veterans' Affairs at Nazareth College; with the generous support of the Italian Cultural Institute of New York.
---
Fred Kudjo Kuwornu, born and raised in Italy, is an Italian-Ghanaian activist/producer/writer/director. He studied Political Science and Mass Media. He has produced several documentaries with his production company, Struggle Filmworks, and has worked alongside such talent as Derek Luke (Captain America; Notorious; Catch a Fire; Lions for Lambs); Laz Alonso (Jumping the Broom; Avatar; Fast & Furious); Omar Benson Miller (CSI: Miami; 8 Mile). Fred Kuwornu founded the non-profit organization Diversity Italia to promote the importance of racial and ethnic diversity in Italy and Europe, using film and other arts as tools for building a more inclusive society. His next project is '64, a film about the US Civil Rights movement.