Recent News
May 26, 2020
Linguistics faculty Asia Pietraszko's paper The coming apart of case and focus in Bantu, has been accepted into the journal, Natural Language and Linguistic Theory, for publication.
---
January 17, 2020
Linguistics professor and CLS director Ash Asudeh has an article called Grammar and Meaning in the newly published Oxford Handbook of English Grammar.
---
December 23, 2019
Linguistics faculty Asia Pietraszko's paper with co-author Karlos Arregi (The University of Chicago), The ups and downs of head displacement, has been accepted into the journal, Linguistic Inquiry, for publication.
---
December 17, 2019
Nadine Grimm invited to give colloquium talk: Grammatical tone in Bantu: Insights from Gyeli, Humboldt University Berlin, 12/17/2019.
---
December 11, 2019
NaP2019 – Number and plurality: cross-linguistic variation in the nominal domain (University of Goettingen)
---
November 1, 2019
Aaron Steven White receives DARPA grant for Decompositional Schema Induction and Prediction.
---
October 26, 2019
Aaron Steven White and Ellise Moon gave a talk titled The source of nonfinite temporal interpretation at NELS 50 on October 26, 2019 at MIT. Abstract: https://nels50.mit.edu/sites/default/files/abstracts/353-MoonWhite_0.pdf
---
October 24, 2019
Joyce McDonough, in collaboration with Jalon Begay, gave invited talk at Haskins Laboratories titled: Patterns of inflection in fusional morphology: relations between words in Navajo on 24 October. https://haskinslabs.org/staff-talks-archive
---
October 16, 2019
Scott Grimm (University of Rochester) and Louise McNally (Universitat Pompeu Fabra): -Ing nominalizations: Implications for natural language
---
October 10, 2019
All abstracts for NWAV48 presentations can be found here: https://nwav48.uoregon.edu/program/
---
October 4, 2019
Ash Asudeh. Richard Redux. Presented at the Institute of Linguistics, University of Minnesota.
---
September 4, 2019
Scott Grimm is giving the invited plenary talk at the Workshop on Number, Numerals and Plurality taking place during the SinFonIJA 12 conference in Brno, Czech Republic. The title of his talk is "Count, Non-Count and Counts: Quantitative Investigations of Countability."
---
September 4, 2019
Alexandrine Dunlap receives an ELDP grant to document the endangered Bantu language Gweno of Tanzania.
---
September 4, 2019
Nadine Grimm receives the Panini Award for her "Grammar of Gyeli" and is an invited plenary speaker at the 13th ALT Conference on September 6, 2019 in Pavia, Italy.
---
August 8, 2019
Maya Abtahian, an assistant professor of linguistics is one of five University faculty mentors who are the inaugural recipients of a new mentorship award from the David T. Kearns Center for Leadership and Diversity.
---
March 28, 2019
The Department of Linguistics welcomes Assistant Professor Asia (Joanna) Pietraszko beginning in July 2019. Asia received her PhD from the University of Chicago (2017). Her dissertation, entitled A study of complex verbal expressions in Nbele, explores the Bantu language Nbele, which is spoken in South Africa where Pietraszko did the fieldwork for her dissertation. Her research interests include syntax and morphology and linguistic field work.
---
February 6, 2019
The 6th International Conference on Language Documentation and Conservation (ICLDC), Connecting Communities, Languages and Technology, will be held February 28-March 3, 2019, at the Hawaiʻi Imin International Conference Center on the campus of the University of Hawaiʻi at Mānoa. The 6th ICLDC is hosted by the Department of Linguistics and the National Foreign Language Resource Center at the University of Hawaiʻi at Mānoa and is generously supported with funding from the National Science Foundation.
---
October 16, 2018
Scott Grimm has been invited to talk at the workshop "Challenges to Compositionality: Mismatches between form and meaning" at the University of Tübingen on February 8-9, 2019. His talk is called "Counting Artifacts and Abstract Objects". 
---
October 12, 2018
Aaron White presents the Linguistics Colloquium on "Distribution, Inference, and Event Structure", in which he examines the relationship between semantico-pragmatic properties such as representationality, preferentiality, veridicality, and factivity and selection of clauses as syntactic arguments.
---
October 2, 2018
Scott Grimm has been nominated by the University of Rochester for the Andrew Carnegie Fellows Program. From Carnegie website: "The Andrew Carnegie Fellows are an exceptional group of established and emerging scholars, journalists, public intellectuals, and authors whose work distills knowledge, enriches our culture, and equips leaders in the realms of public policy, humanities, international relations, law, and the arts."
---
September 30, 2018
Senior Julianne Kapner has always been fascinated by language. When she was 4 years old and a family member told her she had a big head, she responded, "it's full of words."
---
September 1, 2018
Scott Grimm's article, "Grammatical Number and the Scale of Individuation" has been published in the September 2018 (Vol.94) issue of Language, the flagship journal of the Linguistic Society of America and one of the top international peer-reviewed journals in the field.
---
July 1, 2018
Ash Asudeh is our newest faculty member. He comes to the University of Rochester from the Faculty of Linguistics, Philology and Phonetics at the University of Oxford and the Institute of Cognitive Science at Carleton University. His research interests include semantics, syntax, pragmatics, cognitive science, linguistic theories and grammatical architecture, and the intersection of language, logic and computation. He is currently working on a monograph, with Dr. Gianluca Giorgolo, called Enriched Meanings: Natural Language Semantics with Category Theory. It will be published by Oxford University Press.
---
March 8, 2018
Five undergraduates from the Department of Linguistics are semifinalists in the Fulbright U.S. Student Grant Program, the government's flagship international educational exchange program.
---
January 8, 2018
Scott Grimm is an invited lecturer at the 2018 edition of the LOT Winter School in Amsterdam. His course is "Nominal Semantics and Grammatical Number"
---
December 14, 2017
When segmentation helps. Implicative structure and morphological boundaries in the Navajo verb. S. Beniamine (Paris Diderot), O. Bonami (Paris Diderot), J. McDonough (University of Rochester)
---
November 29, 2017
Queenette Okwaraji (LDD Masters student) received a travel grant to attend the Technological Methodologies in Language Documentation and Anthropology workshop at the American Anthropological Association Conference in Washington D.C., Nov 29-Dec 3, 2017.
---
November 27, 2017
White, A. S., P. Rastogi, K. Duh, & B. Van Durme. (2017). Inference is Everything: Recasting Semantic Resources into a Unified Evaluation Framework. Talk presented by Kevin Duh at the 8th International Joint Conference on Natural Language Processing. Taipei, Taiwan, November 27-December 1, 2017.
---
November 11, 2017
White, A. S. (2017). Computational approaches to clause selection. Invited talk given at Selectionfest 2017. Humboldt University of Berlin and ZAS Berlin. Berlin, Germany. November 10-11, 2017.
---
November 3, 2017
Hirzel, M., A. S. White, & J. Lidz. (2017). Biased distributions in dialogs do not shape verb learning. Poster presented at the 42nd Boston University Conference on Language Development. Boston University. November 3-5, 2017.
---
October 24, 2017
Aaron will be presenting his paper "The role of veridicality and factivity in clause selection" on October 27 at the 48th annual meeting of the North East Linguistic Society (NELS) at the University of Iceland in Reykjavík.
---
October 17, 2017
Joyce McDonough, Linguistics
---
October 2, 2017
Peter will be presenting his paper "Unmarked Locatives in Western Armenian" at the XI International Conference on Armenian Linguistics (ICAL) in Yerevan, Armenia at the National Academy of Sciences on October 4.
---
October 2, 2017
Applications for a fully-funded joint PhD program in Linguistics focusing on cross-disciplinary training and collaboration are open. See our PhD program page for details
---
September 28, 2017
Maya was on Connections with Evan Dawson today talking about the Rochester accent and language change in general. The full show, as well as a clip, are available on Weekend Connections.
---
July 24, 2017
Aaron will be teaching two courses at the European Summer School on Logic, Language, and Information at the University of Tolouse this week. The first is an introductory course on Unsupervised methods for linguistic data, and the second is an advanced course on Computational lexical semantics, which he is coteaching with Kyle Rawlins (Department of Cognitive Science, Johns Hopkins University).
---
May 29, 2017
Joyce McDonough will be giving a lectures at Nanjing Technical University in Nanjing and Minzu University in Beijing, May-June 2017.
---
April 24, 2017
Labex EFL Chaire Internationale 2017, Université Paris Diderot 
---
March 31, 2017
Scott Grimm presents the Linguistics Colloquium at Northwestern University on "Plurality and Reference".
---
January 24, 2017
Greg Carlson, Professor of Linguistics, Philosophy, and Brain and Cognitive Sciences, and Director of the Center for the Language Sciences (CLS) has been named a Fellow of the Linguistic Society of America (LSA). As stated below, "LSA Fellows are recognized annually for their 'distinguished contributions to the discipline'. Previously inducted LSA Fellows include Noam Chomsky, William Labov, Steven Pinker and Calvert Watkins."
---
September 28, 2016
Professor Emeritus Antanas Klimas passed away on September 18, 2016 at age 92. Dr. Klimas was a member of faculty from 1957 until 1989. Among Dr. Klimas' notable scholarly achievements was the publication of the first English language grammar of Lithuanian.
---
April 18, 2016
Noam Chomsky, professor of linguistics, emeritus, at Massachusetts Institute of Technology, is the University's Distinguished Visiting Humanist. Chomsky, an esteemed linguist, philosopher, political commentator, and activist, will meet with students and faculty this week. In advance of his visit, Jeffrey Runner, Chair of the Department of Linguistics, and Theodore Brown, Professor of History and Charles E. and Dale L. Phelps Professor of Public Health and Policy, talked with Chomsky about his seminal works in linguistics and politics.
---
April 7, 2016
Linguist David Peterson, best known for creating the Dothraki and Valyrian languages for the HBO series Game of Thrones, will discuss the craft of creating new languages at a talk April 13.
---
February 27, 2015
Univeristy of Rochester's own Joyce McDonough and Doug Whalen (CUNY and Yale University's Haskins Laboratories) published their review, "Taking the Laboratory into the Field," in the inagural volume (January 2015) of the Annual Review of Linguistics. For more information on the Annual Review of Linguistics visit the publication's website. 
---
June 9, 2014
---
January 9, 2014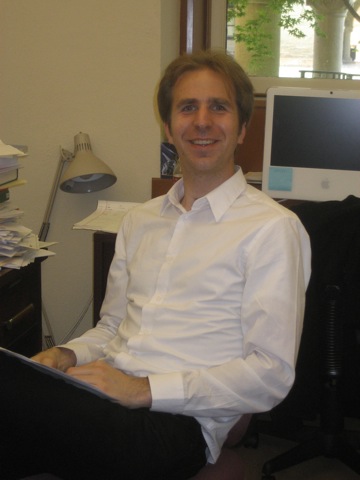 We are very pleased to announce that Scott Grimm will be joining the faculty in the Department of Linguistics in January, 2014. 
---
November 21, 2013
Professor Laurel Carney recieved a renewal for another five years for her NIH-NIDCD grant entitled "Auditory Processing of COmplex Sounds." The new emphasis for the next five years is to investigate neuroal coding of speech sounds, startiing with vowels. This new direction is possible thanks to the collaboration with Professor Joyce McDonough from the Linguistics Department. This grant will support graduate students and a post-doc in BME, Linguistics, or related fields who are interested in speech coding in the brain.
---
November 11, 2013
The university has multiple openings for tenure-track faculty in data science and related areas with focuses in
---
October 14, 2013
LINGUIST List24.4027
---
July 29, 2013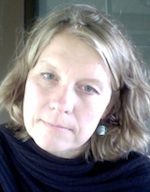 Solviega Armsokaite joins the Department of Linguistics as Visiting Assistant Professor for the AY 2013-2014.  Dr. Armoskaite received her Ph.D. from the University of British Columbia, 2011. She will be teaching LIN110 Introduction to Linguistic Analysis and LIN101 People and Their Languages in Fall 2013.
---
July 27, 2013
We are pleased to announce that Ms. Sasha Eloi will join the faculty in Linguistics for the AY 2013-2014 as an adjunct lecturer. She will teach LIN110 Introduction to Linguistic Analysis in the fall and LIN162 Modern African-Amercian English Grammar in the spring. Ms. Eloi is a graduate of University of Rochester and Syracuse University with degrees in Linguistics. 
---
May 19, 2013
We extend our congratulations to all of our students who are graduating this year. Their names are listed below.
---
May 20, 2012
Congratulations to the class of 2012
---
February 3, 2012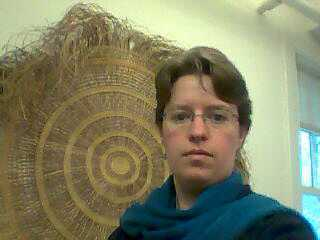 The languages of Tasmania have been something of an enigma. The data are difficult to work with; they were recorded from multiple speakers in multiple locations, with little accompanying analysis. They are non-phonemic and recorded by non-speakers of the languages (and in the absence of other phonemically recorded data they are difficult to interpret). We are unsure currently of how many languages were spoken in Tasmania at the time of European settlement, how many groups (or families) they fall into, and how those groups should be subgrouped.
---
March 1, 2011
Decisions, decisions: Linguists Gregory Carlson and Julie Sedivy '97 (PhD) examine the ways we make decisions—and how advertisers exploit those processes—in their new book, Sold on Language.