Joyce McDonough jointly appointed as Richard L. Turner Professor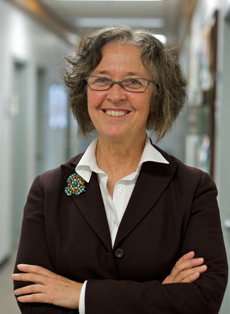 Joyce McDonough, a professor of linguistics, has been jointly appointed as the Richard L. Turner Professor.
McDonough's research focuses on the phonetic and phonological structure of endangered or under-resourced languages and dialects.
The professorship was established in 1988 by Nancy Turner in honor of her husband, Richard Turner, former president and chief executive officer of Schlegel Corp. It supports humanities faculty in the School of Arts & Sciences at the University who exemplify Turner's broad view of scholarship and the world.