Courses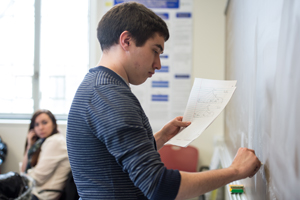 The Department of Linguistics offers both technical courses in formal linguistics (200+ level) and courses (100 level) that do not require technical background in linguistics and address issues in human society from a linguist's perspective.
The 200+ level courses are the courses of the major and minor, and require LIN110: Intro to Linguistic Analysis, which is the gateway course into the major.
The 100 level courses are aimed a general non-technical audience interested in contemporary issues with a perspective on language and society that is informed by the insights contemporary linguistic analysis brings to our understanding of human language communities.
Courses currently being offered:
Check the course schedules/descriptions available via the Registrar's Office for the official schedules for the widest range of terms for which such information is available.