Recent News
January 24, 2017
Greg Carlson, Professor of Linguistics, Philosophy, and Brain and Cognitive Sciences, and Director of the Center for the Language Sciences (CLS) has been named a Fellow of the Linguistic Society of America (LSA). As stated below, "LSA Fellows are recognized annually for their 'distinguished contributions to the discipline'. Previously inducted LSA Fellows include Noam Chomsky, William Labov, Steven Pinker and Calvert Watkins."
---
December 3, 2016
Applications for a fully-funded joint PhD program in Linguistics focusing on cross-disciplinary training and collaboration is open.
---
December 2, 2016
Two new Masters programs are introduced, MA (LDD) and MS (MSCS).
---
September 28, 2016
Professor Emeritus Antanas Klimas passed away on September 18, 2016 at age 92. Dr. Klimas was a member of faculty from 1957 until 1989. Among Dr. Klimas' notable scholarly achievements was the publication of the first English language grammar of Lithuanian.
---
April 18, 2016
Noam Chomsky, professor of linguistics, emeritus, at Massachusetts Institute of Technology, is the University's Distinguished Visiting Humanist. Chomsky, an esteemed linguist, philosopher, political commentator, and activist, will meet with students and faculty this week. In advance of his visit, Jeffrey Runner, Chair of the Department of Linguistics, and Theodore Brown, Professor of History and Charles E. and Dale L. Phelps Professor of Public Health and Policy, talked with Chomsky about his seminal works in linguistics and politics.
---
April 7, 2016
Linguist David Peterson, best known for creating the Dothraki and Valyrian languages for the HBO series Game of Thrones, will discuss the craft of creating new languages at a talk April 13.
---
July 10, 2015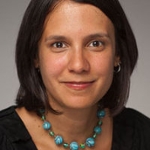 We are pleased to announce that Maya Ravindranath Abtahian will be joining the linguistics department as a Visiting Assistant Professor for this coming year. Maya is a sociolinguist who studies language variation and change. Her research focuses on language shift and maintenance, and she studies both the linguistic and social causes and outcomes of language shift in minority language communities from a variationist perspective. We are looking forward to welcoming her to our community.
---
July 10, 2015
Wil Rankinen has accepted a tenure-track position in the Communications Sciences and Disorders Department at Grand Valley State University in Grand Rapids, Michigan, beginning later this summer. We appreciate his contributions to our community over the past year and wish him the very best at his new position. Congrulations Wil!
---
April 6, 2015
Instructor: Solveiga Armoskaite
---
February 27, 2015
Univeristy of Rochester's own Joyce McDonough and Doug Whalen (CUNY and Yale University's Haskins Laboratories) published their review, "Taking the Laboratory into the Field," in the inagural volume (January 2015) of the Annual Review of Linguistics. For more information on the Annual Review of Linguistics visit the publication's website. 
---
February 22, 2015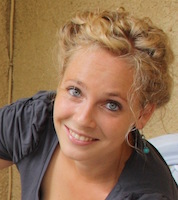 We are thrilled to announce that Nadine Grimm will be joining us as a senior lecturer in Linguistics.
---
January 19, 2015
University of Rochester's own Wil Rankinen had his article, "The Michigan Upper Peninsula English Vowel System in Finnish American Communities in Marquette County," published in the Fall 2014 issue of American Speech, 89 (3), 312-347. 
---
January 13, 2015
Jason Zentz, who received his undergraduate Linguistics degree at the Univeristy of Rochester, was awarded best student abstract at the 2015 annual meeting of Linguistic Society of America. He received the 1st place Student Abstract Award. Here is a link for more information about Zentz's award.