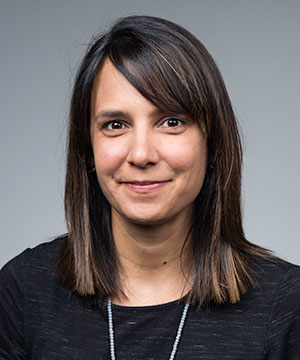 Maya Ravindranath Abtahian
Assistant Professor, Department of Linguistics
Director of Undergraduate Studies
PhD, University of Pennsylvania, 2009
514 Lattimore Hall
(585) 275-4258
Fax: (585) 273-1088
maya.r.abtahian@rochester.edu
Office Hours: By appointment
---
Research Overview
Prof. Maya Ravindranath Abtahian joined the Department of Linguistics in September 2015. She graduated with her PhD from the University of Pennsylvania in 2009.  Her dissertation, Language Shift and the Speech Community: Sociolinguistic Change in a Garifuna Community in Belize, was advised by Gillian Sankoff (Chair), David Embick (Chair), and William Labov. Prior to coming to Rochester, she was an Assistant Professor at the University of New Hampshire.  Prof. Abtahian works on language variation and change in the context of language shift and other social changes.
Courses Offered (subject to change)
LING 102:  Language and Social Identity, Spring 2017
LING 110:  Introduction to Linguistic Analysis, Fall 2015
LING 205 / 405:  Historical Linguistics, Fall 2017
LING 210 / 410:  Language and Sound Systems, Fall 2015
LING 227 / 427:  Topics in Phonetics and Phonology, Spring 2018
LING 240 / 440:  Topics in Language Variation and Change
LING 388:  Topics in Language Contact
Selected Publications
Abtahian, M.R. 2017. Language shift, endangerment and prestige: Kriol and Garifuna in Hopkins, Belize. Journal of Pidgin and Creole Languages 32.2: 339-364.

Ravindranath, M. and S.E. Wagner. 2016. Sociolinguistics: language in social environments. In K. Allan (ed.) Routledge Handbook of Linguistics.

Abtahian, M.R, A.C. Cohn and T. Pepinsky. 2016. Modeling social factors in language shift. International Journal of the Sociology of Language 242:139-170.

Ravindranath, M. 2015. Sociolinguistic variation and language contact. Language and Linguistics Compass 9/6: 243-255.