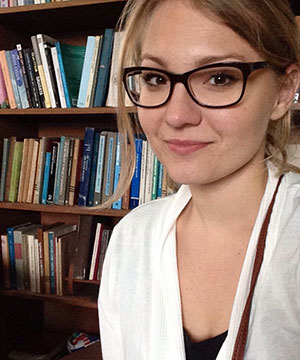 ---
Research Overview
I work in syntax and morphology, with main focus on verbal morphosyntax in Bantu languages. I'm interested in clausal architecture and phenomena underlying structure building, such as selection, displacement and agreement.
Courses Offered (subject to change)
LIN 271/471:  Field Methods in Linguistic Description
LIN 260/460:  Syntactic Theory
LIN 220/420:  Intro to Grammatical Systems
Selected Publications
2019 Obligatory CP nominalization in Ndebele, Syntax, 22: 66-111. (First published 17 Dec 2018) DOI: 10.1111/synt.12167.
2018 Auxiliary vs INFL in Bantu. The syntactic and phonological complexity of Ndebele verbs, Natural Language and Linguistic Theory. Springer, 36(1), pp. 265–308 (First online Jul 12, 2017). DOI: https://doi.org/10.1007/s11049-017-9373-0.
to appear Do-support as spellout of split head chains (co-author: Karlos Arregi), Proceedings of the 49th Annual Meeting of the North East Linguistic Society.
2018 Generalized Head Movement (co-author: Karlos Arregi), Proceedings of the Linguistics Society of America Annual Meeting. Volume 3, Article 4:1-15.