---
Feature Story
A local polyglot prepares to globe-trot
Rochester native Cherish Blackman has always had a knack for languages. "I wanted to study languages that weren't very close to English," she recalls. The double major in Russian and East Asian studies is heading to China next year, but is bringing her Spanish books with her.
Read More
---
Breaking News
Placement for Incoming Students
A placement test is not needed if you want to take a language you've never studied and do not speak. Simply enroll in any 101 section of that language.
If you wish to continue with a language, please take an online language placement test. To find placement tests for Chinese, French, German, Russian or Spanish, go to your Blackboard home page and click on the "Services" tab on the home page and then click on "Academics." You will find the online exam under "Language Placement Test."
French and Spanish course placements will be posted on Blackboard. Click on "Language Course Placement" under "My Organizations" on your Blackboard home page.
German, Italian and Russian course placements will be emailed to your registered UR email account.
For Polish and Portuguese placements, please contact the instructors. 
For Chinese, Japanese, and Korean placements and for those who have questions about their placement, go to the MLC Open House, Lattimore 401, from 9:00 – 1:00 on Friday, August 24 to speak with an advisor.
---
Community Spotlight
Poetry a 'powerful catalyst for dialogue and peace'
The United Nations created World Poetry Day in 1999 to celebrate poetic expression in the world's many languages and to laud poetry as a "powerful catalyst for dialogue and peace."  In honor of the day and the consonance of its values with those of University's own Language Center and Paul J. Burgett Intercultural Center, students—including Yuxing (Estele) Li '19, pictured here—share some favorite poems in the languages in which they were written.
Read More
---
MLC students have earned 22 Fulbright grants since 2011!
Why MLC?
Our students attend small classes and meet with their instructors—many of whom are native speakers—regularly. With our interdisciplinary curriculum, we prepare students for careers that stress critical thinking and cross-cultural communication. Because our courses are frequently cross-listed with other departments, many MLC students can complete double or even triple majors.
Learn More
---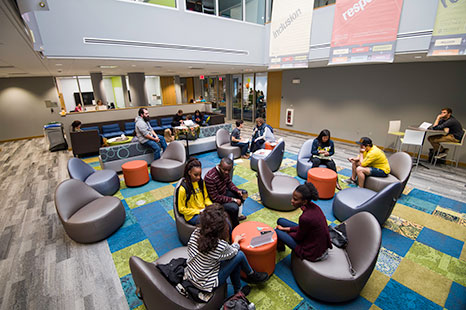 Diversity and
Identity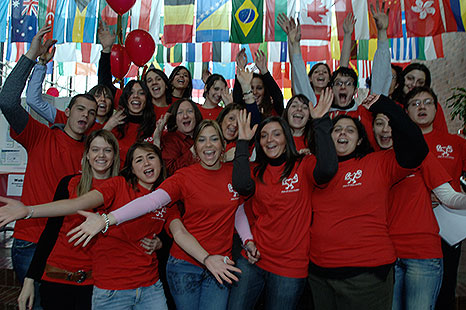 Global
Perspectives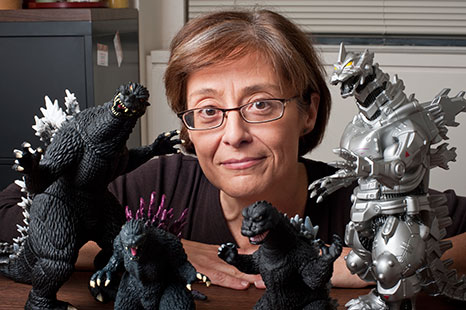 International
Media
---
Want more information about the Department of Modern Languages and Cultures? Contact us.
---