Peer Advisors
Our current peer advisors are all chemistry majors in their senior year and have gone through training with the College Center for Advising Services, and also work with the chemistry Undergraduate Studies Committee.
They can help students with:
Declaring a major
Making connections with faculty
Reviewing research opportunities
Exploring study abroad options
Investigating independent and interdisciplinary study options
If they can't answer your question, they are happy to point you in the right direction!
Chemistry Peer Advisors,  2021-2022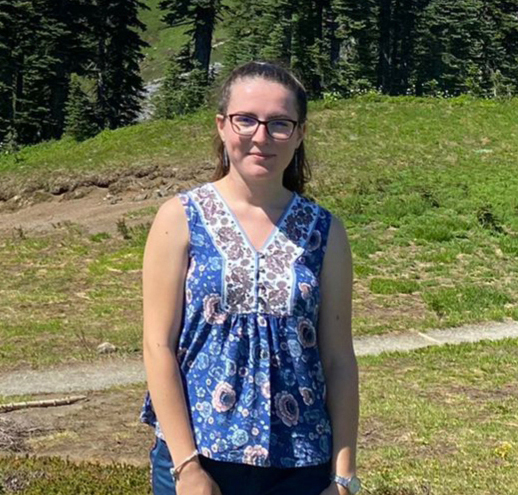 Anca Gabriela Frasineanu
afrasine@u.rochester.edu 

Major: Chemistry (BA), Molecular Genetics (BS)
Minor: Mathematics
Research Experience: August 2019 - January 2020: Synthetic Organic Chemistry, Frontier Lab - synthesis of precursors for the Nazarov cyclization and studied its cationic rearrangements
August 2020 - current: Aging, Gorbunova & Seluanov Lab - studying the molecular response to DNA damage caused by high dose irradiation in genetically engineered mice
Activities: President of SALSEROS, member of Undergraduate Chemistry Council and Off-Broadway on Campus, TA for BIOL 222, SGL for MATH 161; In the past: Workshop Leader for CHEM 171, 172 and 252; TA for Genetics Lab.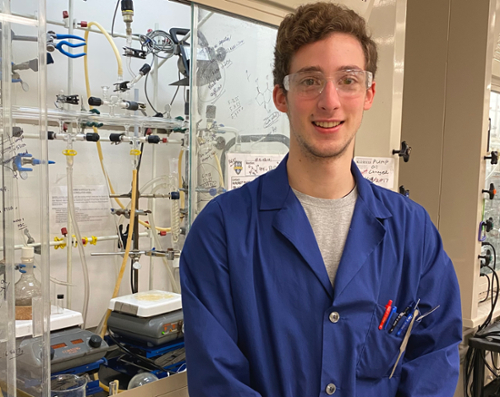 Ryan Pohorenec
rpohoren@u.rochester.edu

Major: Chemistry (BS)
Minor: Biological Sciences
Research Experience: Dr. William D. Jones' Group member since June 2020. Projects: DFT Examination of the Reaction of Phenylpyridines with Cp*MIII Complexes and Their Insertion Reactions with Imines, Synthesis and Characterization of [IrCp*dpms]PF6 for C-H Bond Functionalization of Benzene
Activities: TA for CHEM 131,132, 173, 210, BIOL 250. Emergency Department Research Associate (EDRA) and Provider Assistant Liaison (PAL). UofR Club Ice Hockey





For more information on Peer Advisors, please see the CCAS website at: http://rochester.edu/college/CCAS/peers