Department News
The biology department's research is regularly featured in journals, publications, and news outlets. In addition, our faculty consistently garner awards and recognitions for their work. See our news archive for past stories.
Visit the University of Rochester Newscenter for more biology department news.
---
May 25, 2017
Fifteen ninth graders from Rochester's East High School experienced science at its most exciting – when something startling happened during a fruit fly experiment in a lab at the University of Rochester's Department of Biology.
---
May 21, 2017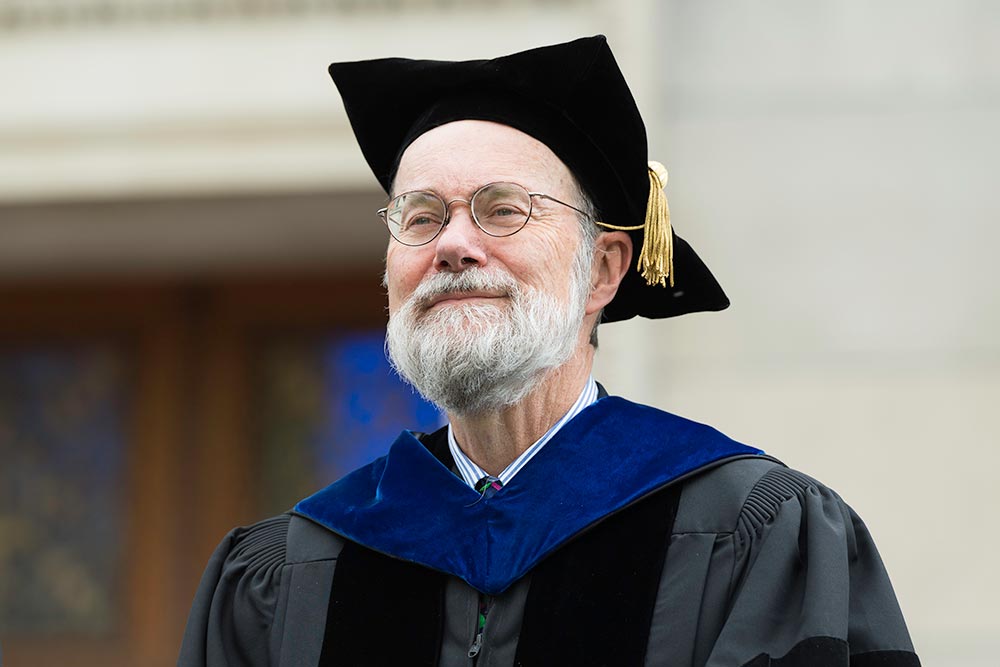 ---
May 15, 2017
A strain of wild Hawaiian worms has helped unmask long-studied genes as just plain selfish. The scammers beat the usual odds of inheritance and spread extra fast by making mother worms poison some of their offspring.
---
May 11, 2017
Drosophilids of the Midwest and Northeast provides an introduction to the flies of the family Drosophilidae of the Midwest and Northeast of the United States, as well as nearby regions in Canada. The book strives to facilitate identification of most of the drosophilid species in this region and provides remarks on interesting aspects of their biology and suggestions for future research on them. The book is intended for researchers, teachers, and students wishing to discover the diversity of these flies.
---
April 26, 2017
The common fruit fly is widely used in laboratory experiments because it can provide insights into the biological processes of other, more complex organisms, including humans. However, what is seen in fruit flies in the lab may bear little resemblance to what is seen in fruit flies in the wild—especially when it comes to the bacteria found in their intestinal tracts, University researchers find.
---
March 3, 2017
In a recent study, Rochester scientists made two important contributions to DNA damage research. First, though scientists could previously point to an association between DNA damage and aging, the Rochester group has demonstrated a causal relationship between reduced DNA damage and extended lifespan. Second, the researchers have identified a cellular factor—an enzyme called topoisomerase 2, or Top2, implicated in DNA damage—that can be targeted to reduce that damage. The findings are published in the journal Aging.