Evolution, Ecology, Genetics, and Genomics (E2G2)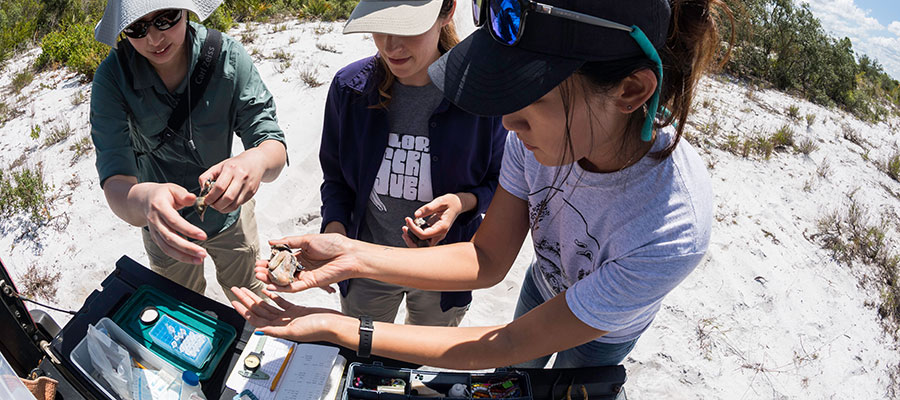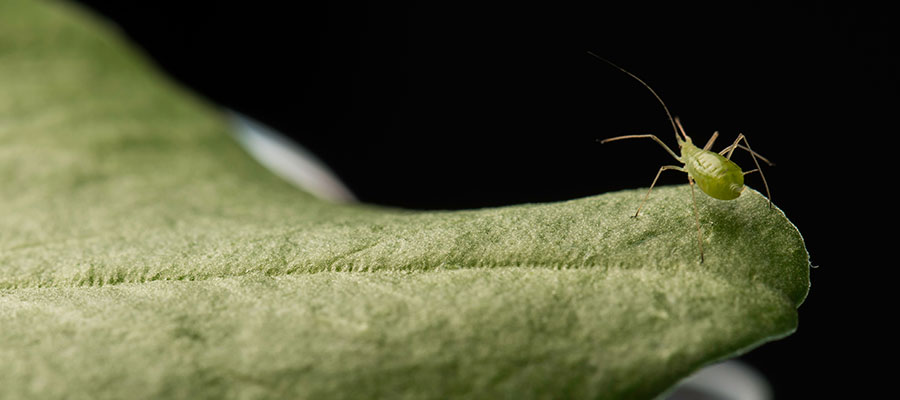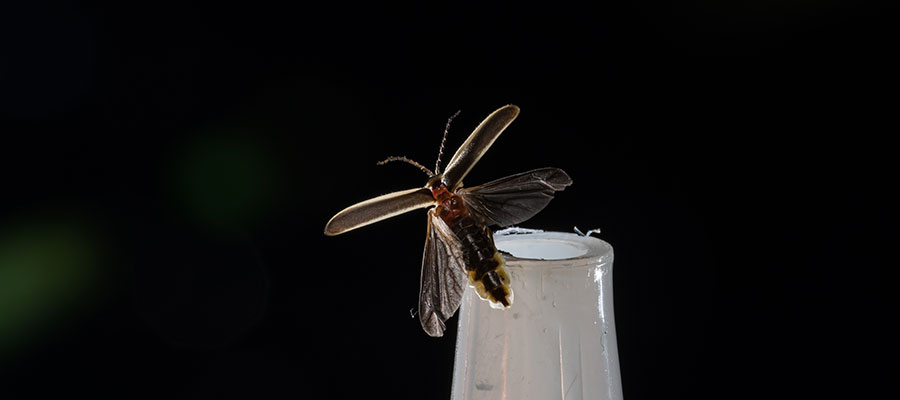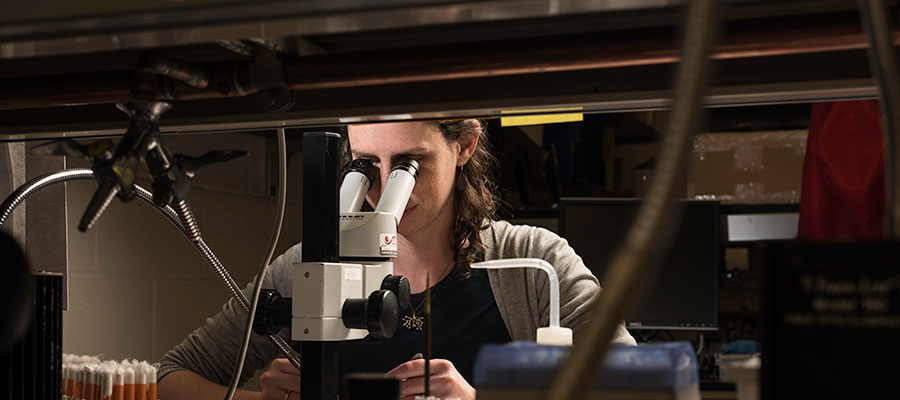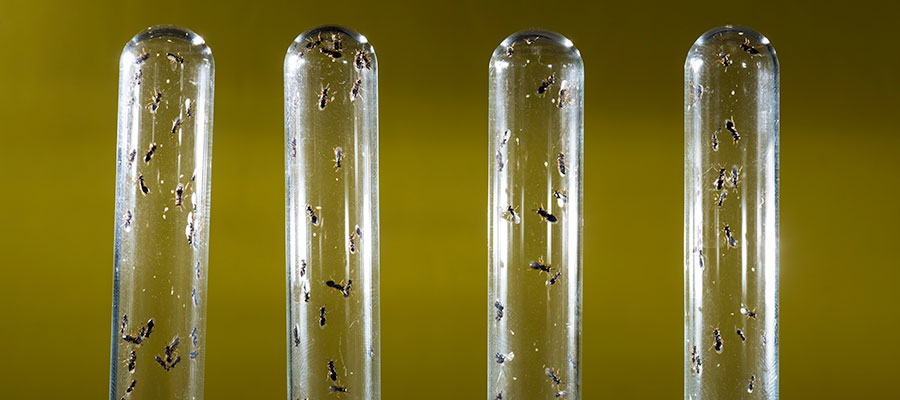 Overview
Students in the Department of Biology's E2G2 graduate program will concentrate their research and studies in evolution, ecology, genetics, and genomics. This program helps prepare students for careers in higher education and research through laboratory and classroom training.
In addition to individualized training, E2G2 students interact extensively with faculty and peers in the cell, molecular, and developmental biology program as well as research laboratories at the University of Rochester's Medical Center.
Laboratory
Work in the lab begins the first year, during which rotations are completed in three different labs (two labs in the case of students with a master's degree). The rotation system provides students with a breadth of research opportunities, all tailored to suit the student's individual interests and objectives. Students can arrange to rotate in any of the Department of Biology's laboratories (including those focused on cell, molecular, and developmental biology) and a range of affiliated laboratories in the University of Rochester's Medical Center.
Classroom
Classroom training is centered around a two-year, four-part topics course attended by first and second year graduate students. During this course, each of our core faculty provides a module on the topics they consider the most important in evolutionary biology. The topics course is supplemented by semester-long courses in topics like statistics, BIOL 457: Applied Genomics (Larracuente), BIOL 453: Computational Biology (Fay), BIOL 459: Applied Population Biology (Chen), and BIOL 592: Classical Population Genetics (Orr).
The Topics Course
First and second year students attend a six-part, two-year course during which faculty introduce students to core concepts in evolutionary biology. This course appears in the University course catalog as BIOL 471-476.
BIOL 471:
Classical population genetics (Orr)
Molecular population genetics (Presgraves)
BIOL 472:
BIOL 473:
BIOL 474:
BIOL 475:
Sexual selection, speciation, and phylogenetics (A. Uy)
Levels of selection and genetic conflict (Werren)
BIOL 476:
Seminars
Students are active participants in the E2G2 program's weekly Friday afternoon seminar series. After the first year, students present their research in this seminar series annually. During these seminars students gain valuable experience in presenting their research and receive feedback on their progress from the entire group.
Evaluation
At the end of the second year, students are given a comprehensive qualifying exam, during which their progress is evaluated in two areas:
Thesis proposal
General knowledge of ecology and evolutionary biology
By the end of the third year, students are expected to meet with their thesis committees and outline the progress and future direction of their work. All thesis committees include an external member, who brings perspective and expertise from other institutions.
Please see the PhD page for specific program requirements and the applying page for information about the application process.