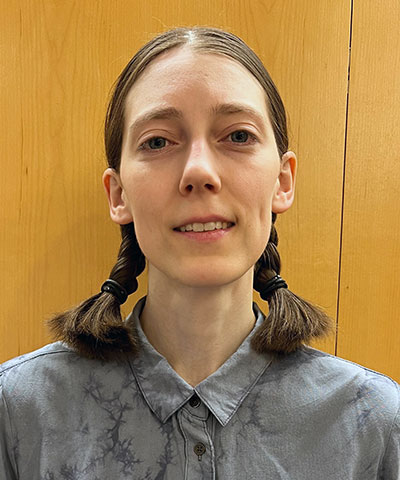 Agnes E. Thorarinsdottir
she/her/hers
Assistant Professor of Chemistry
PhD, Northwestern University, 2020
B32 Hutchison Hall
agnes.thorarinsdottir@rochester.edu
Office Hours: By appointment
---
Research Overview
In the Thorarinsdottir group, we seek to apply the tools of synthetic molecular and materials chemistry to the design of new electrochemical systems that address challenges in energy, catalysis, and environmental sustainability. We are developing new synthetic strategies for enabling precise control of the chemical and physical properties of electrochemical interfaces in efforts to increase the energy efficiency and selectivity of reactions and devices. Particular emphasis is placed on creating new electrochemical systems for (i) sustainable production of electricity, fuels, and organic chemicals, (ii) efficient energy conversion, and (iii) electrochemical sensing.
Members of the group will have interdisciplinary experience spanning inorganic chemistry, materials chemistry, electrochemistry, and catalysis. In addition, members will gain expertise in synthetic techniques, ranging from air-free procedures to nanofabrication and become skilled in a suite of chemical, physical, and electrochemical characterization techniques.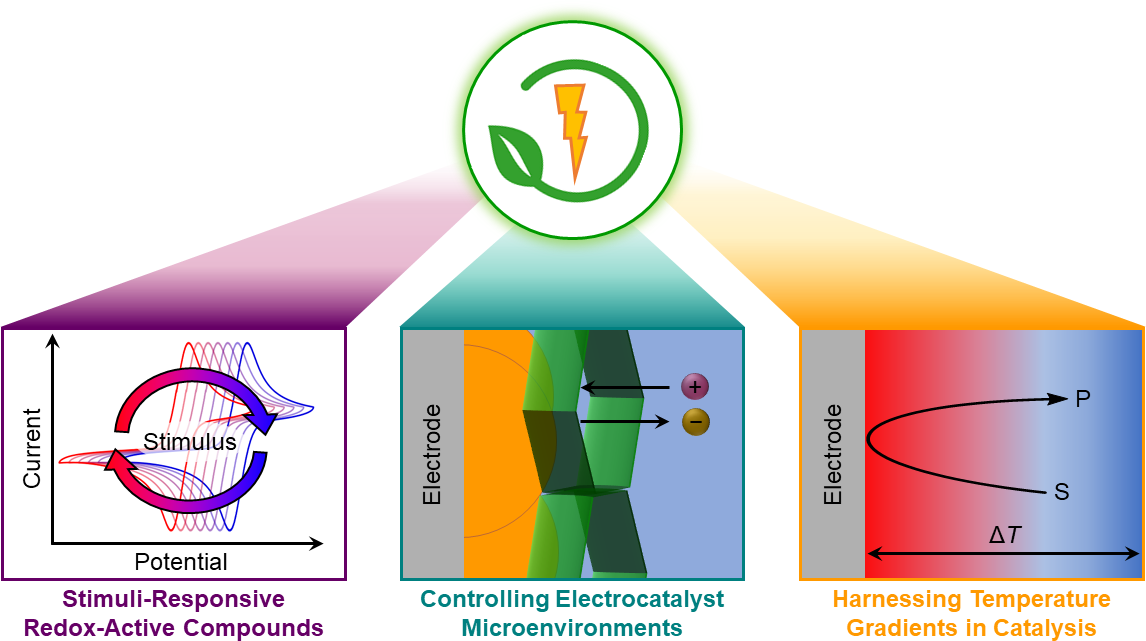 Research Interests
Inorganic chemistry
Materials chemistry
Electrochemistry
Stimuli-responsive molecules and materials
Catalysis
Clean energy
Selected Publications
(#Equal contributions. ‡Undergraduate coauthor).