Chemistry Department Annual Summer Picnic
July 20, 2016
11:00 AM - 02:00 PM
Genesee Valley Park, Riverbed Shelter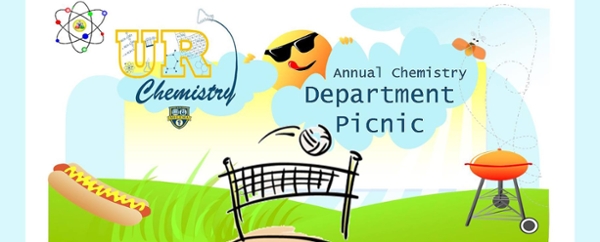 Chemistry Department Annual Summer Picnic & Volleyball Tournament
Open to all UR chemistry faculty, staff, students, and visitors! 
This year during our annual summer picnic, we are holding a volleyball tournament for anyone who would like to participate. All volleyball expertise levels are welcome.
11:00 am: Volleyball Games begin 
12:30 ish: Lunch begins
July 20th at the Genesee Valley Park, Riverbend Shelter
If you are interested in participating in the volleyball tournament and/or helping out at the picnic, please sign up with the following link: https://docs.google.com/ spreadsheets/d/ 18azJMJ4-yjR2W5ZtPggt1w417r 2Kj5KXraWNhlIkLxM/ edit#gid=0
If there is enough interest, we would like to have a student vs. faculty/staff game, so sign up today!
Links:
Facebook event page
Photographs
Category: Colloquia