Overview
The chemistry department's research is regularly featured in journals, publications, and news outlets. In addition, our faculty consistently garner awards and recognitions for their work.   For more information, please see our news archive and annual department newsletter. 

Each semester the department also sponsors numerous events and seminars on chemistry-related topics. View our listing of departmental events and check out our seminar and colloquia schedule for this year's presentations. These provide opportunities to learn about the latest research projects in chemistry while networking with fellow researchers, faculty, and students.

Don't forget to also follow us on Facebook!


---
Upcoming Speakers
Professor Tristan Lambert
Fri, October 20, 2017 • 9:00 AM - 10:00 AM
Hutchison Hall 473
---
Chris Uyeda
Mon, October 23, 2017 • 4:00 PM - 5:00 PM
Hutchison Hall 473
---
Jeffrey W. Bode
Wed, October 25, 2017 • 12:00 PM - 1:00 PM
Lander Aud. Hutchison Hall 140
---
Professor Mike Barnes
Mon, October 30, 2017 • 4:00 PM - 5:00 PM
---
Professor Edward I. Solomon
Mon, November 13, 2017 • 4:00 PM - 5:00 PM
473 Hutchison Hall
---
Recent News
October 13, 2017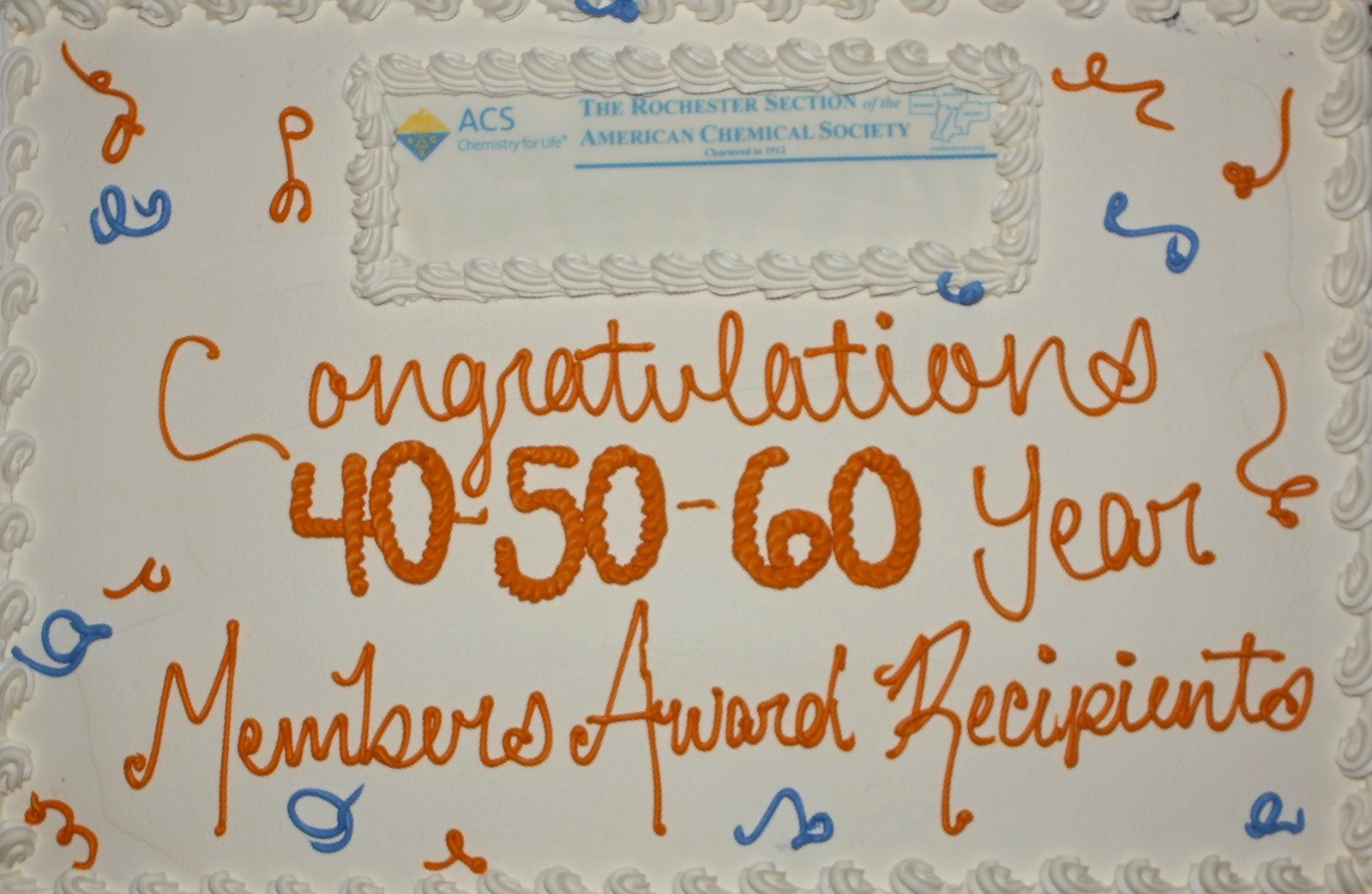 The local Rochester section of the American Chemical Society honored 50, 60 and 70 year members at their awards and recognition dinner on Wednesday, October 11th.  Prof. Bob Boeckman and his wife, Dr. Mary Delton, were honored as 50-year members of the ACS.  Shown below are each honoree with Dr. Allison Campbell, current president of the ACS and research scientist from the Pacific Northwest National Laboratory. A big crowd of Rochester chemists came together to celebrate.
---
October 12, 2017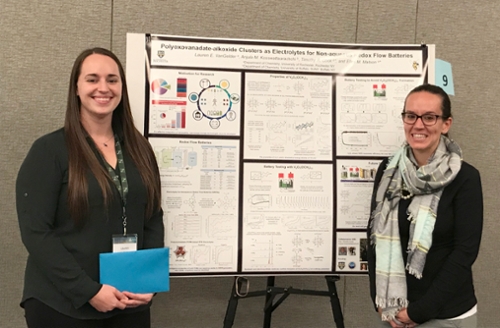 Lauren VanGelder (3rd year graduate student in the Matson Group) was awarded 1st prize in a poster contest at yesterday's "New York Battery and Energy Storage Technology Consortium (NY-BEST) Energy Storage Conference", for her work on Vanadium-oxide Clusters as electrolytes for Redox Flow Batteries.
---
August 11, 2017
Chemistry major Austin Bailey '18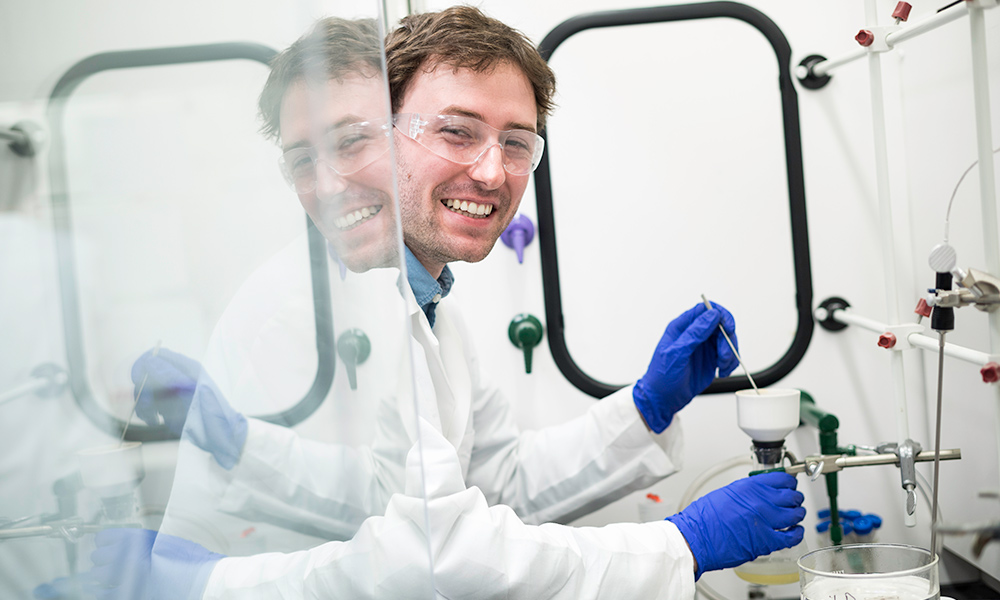 (T5) has been able to carry out specialized research to a rare degree for an undergraduate student. As a participant in the National Science Foundation–funded Research Experience for Undergraduates (REU) in summer 2015, he was introduced to the world of carbon nanotubes. He's been studying them ever since.
---
Upcoming Departmental Events
Mon, October 30, 2017 • 10:00 AM - 4:00 PM
Hutch - Varied Locations
---
Thu, November 02, 2017 • 12:30 PM - 2:30 PM
Douglass Feldman Ballroom (2nd Floor)