Overview
The chemistry department's research is regularly featured in journals, publications, and news outlets. In addition, our faculty consistently garner awards and recognitions for their work.   For more information, please see our news archive and annual department newsletter. 

Each semester the department also sponsors numerous events and seminars on chemistry-related topics. View our listing of departmental events and check out our seminar and colloquia schedule for this year's presentations. These provide opportunities to learn about the latest research projects in chemistry while networking with fellow researchers, faculty, and students.

Don't forget to also follow us on Facebook!


---
Upcoming Speakers
Title: "Non-canonical Roles of Lipids in Different Cellular Processes"
Fri, February 23, 2018 • 9:00 AM - 10:00 AM
Hutchison Hall 473
---
Mon, February 26, 2018 • 4:00 PM - 5:00 PM
473 Hutchison Hall
---
Wed, March 07, 2018 • 12:00 PM - 1:00 PM
Lander Aud. Hutchison Hall 140
---
Mon, March 26, 2018 • 4:00 PM - 5:00 PM
Hutchison Hall 473
---
Fri, March 30, 2018 • 9:00 AM - 10:00 AM
Hutchison Hall 473
---
Recent News
January 31, 2018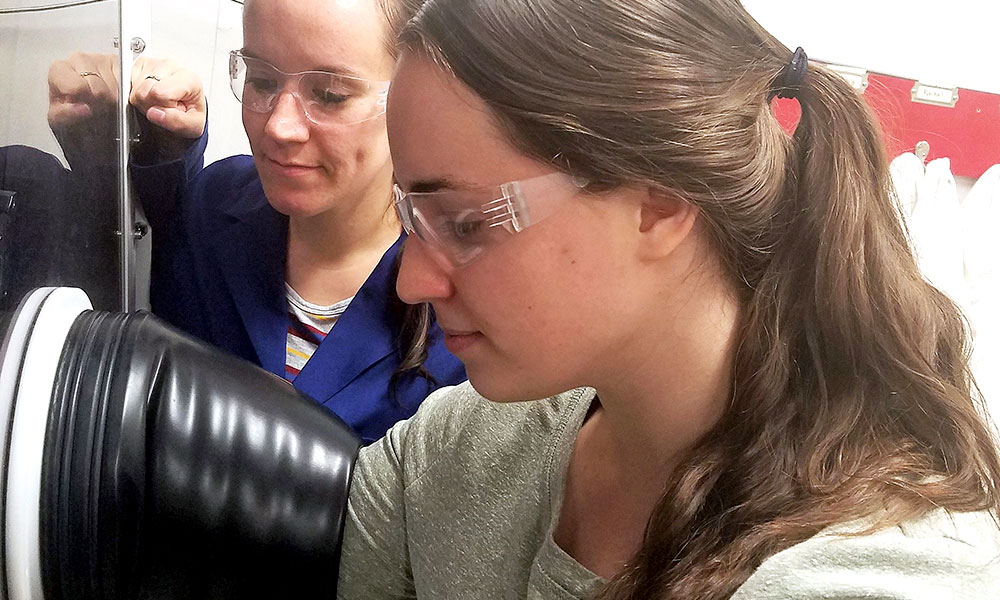 In order to power entire communities with clean energy, such as solar and wind power, a reliable backup storage system is needed to provide energy when the sun isn't shining and the wind doesn't blow.
---
December 28, 2017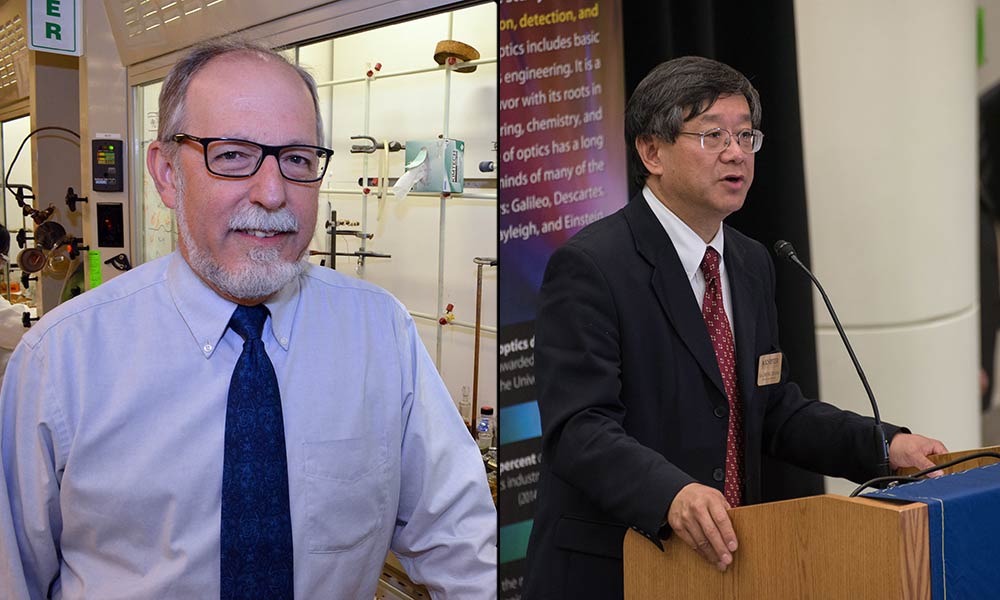 Two University of Rochester faculty members—William Jones of the Department of Chemistry and Xi-Cheng Zhang of the Institute of Optics—have received prestigious Humboldt Research Awards. The awards will enable them to spend up to one year cooperating on a long-term research project with specialist colleagues at a research institution in Germany.
---
December 12, 2017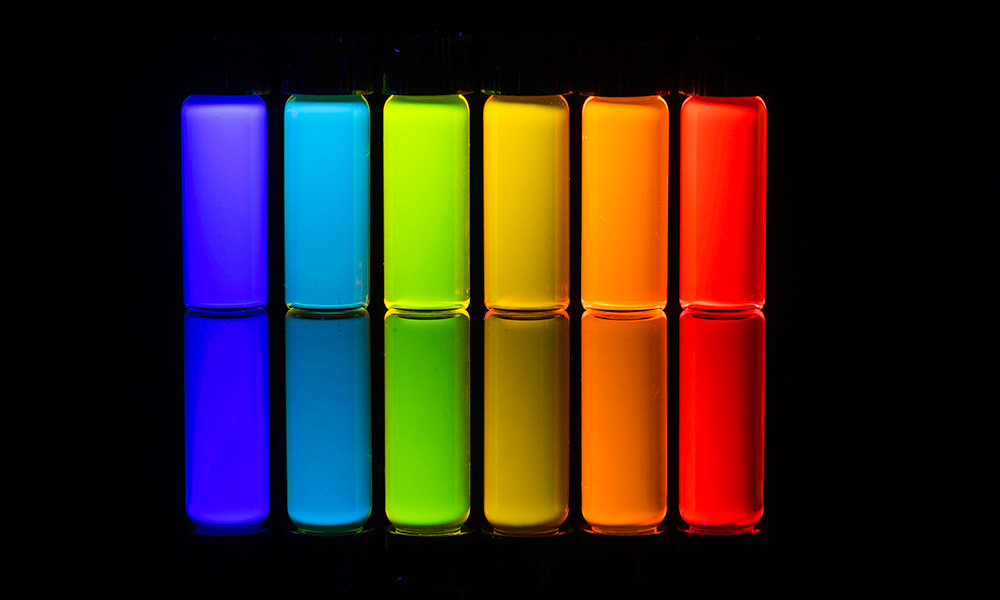 For more than 30 years, researchers have been creating quantum dots—tiny, crystalline, nanoscale semiconductors with remarkable optical and electronic properties.
---
Upcoming Departmental Events
Fri, March 16, 2018 • 9:00 AM - 10:00 AM
Hutchison Hall 473
---
The Chemistry Department Senior Poster Session is an annual event which showcases chemistry majors and their senior research. Please join us for an afternoon of research and light refreshments in support of our seniors. All are welcome to attend!
Fri, May 04, 2018 • 2:00 PM - 3:30 PM
Hutchison Hall 1st Floor Carpet Lounge
---
The Diploma Ceremony for Chemistry BS and BA majors will be on Sunday, May 20th, 2018, at 3:30 p.m., in Douglass Feldman Ballroom.  There will be a reception immediately afterwards in the adjoining section of the Douglass Feldman Ballroom.
Come help us celebrate our graduating Class of 2018!
Sun, May 20, 2018 • 3:30 PM - 6:00 PM
Douglass Feldman Ballroom (2nd Floor)