Overview
The chemistry department's research is regularly featured in journals, publications, and news outlets. In addition, our faculty consistently garner awards and recognitions for their work.   For more information, please see our news archive and annual department newsletter. 

Each semester the department also sponsors numerous events and seminars on chemistry-related topics. View our listing of departmental events and check out our seminar and colloquia schedule for this year's presentations. These provide opportunities to learn about the latest research projects in chemistry while networking with fellow researchers, faculty, and students.

Don't forget to also follow us on Facebook!


---
Upcoming Speakers
Thu, April 26, 2018 • 12:50 PM - 1:50 PM
473 Hutchison Hall
---
Fri, April 27, 2018 • 9:00 AM - 10:00 AM
Hutchison Hall 473
---
Mon, April 30, 2018 • 4:00 PM - 5:00 PM
Hutchison Hall 473
---
Recent News
April 13, 2018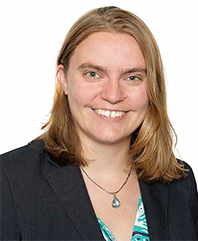 Kathryn Knowles, assistant professor of chemistry, and Martina Poletti, assistant professor of neuroscience, are this year's recipients of University Furth Fund awards. The Furth Fund, established through the generosity of Valerie and Frank Furth, provides early career scientists with $10,000 in research funds. The funds are used to promote the research activities of the faculty member, which may include the purchase of new equipment or support for graduate students or postdocs. 
---
April 13, 2018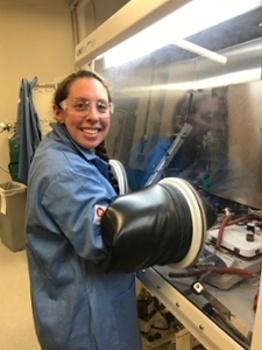 Brittney Petel, graduate student in the Matson Group, was awarded the ACS Women Chemists Committee/Eli Lilly Travel Award for Fall 2018. This is awarded on the basis of scientific merit and financial need and funds registration, travel, and accommodations to meetings within the United States.
---
March 29, 2018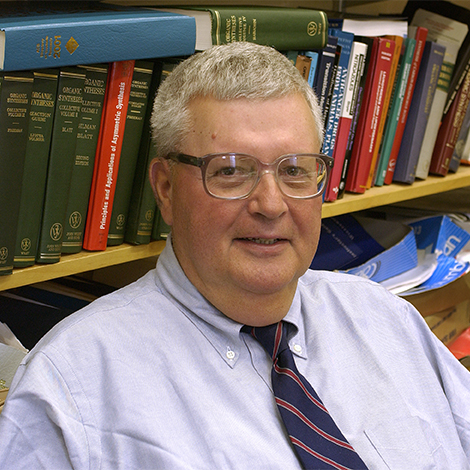 It is with great sadness that we share the news that Professor Andy Kende passed away suddenly on the 20th of February, 2018. He was 85 years old. Andy Kende was the Charles F. Houghton Professor of Chemistry, Emeritus and a former Department Chair. At Rochester, Andy had the reputation for demanding scientific excellence and would not settle for less than the pursuit of science at the highest level. He mentored over 50 postdocs and 50 students during his career.
---
Upcoming Departmental Events
This event is for anyone interested in what science is going on in Rochester. 
Students, professionals, and job seekers are welcome to attend this one day symposium to learn about Rochester Sci-Tech companies! 
There will be bagels/donuts breakfast, lunch, and a student poster session for lots of networking opportunities.  
Keynote Speaker:
Daniel O'Connell, Co-Founder of American Fuel Cell (Rochester)
Talks by:


Thermo Fisher Scientific (Penfield)
iuvo BioScience (Rush-Henrietta)
Baldwin Richardson Foods (Macedon)
Columbia Care (Rochester)
Mosaic Microsystems (Rochester)




Learn about Rochester companies
Connect with industrial scientists
Learn about student research
Professional attire
Bring business cards
Register by April 13
Max 100 people
Contactsarina.bellows@gmail.com for further details.
Students: Have a poster?
Present your research to Rochester's companies by emailing Sarina Bellows with your name, affiliation and poster title.
Thank you to our sponsors!
American Chemical Society - Rochester Section
Thermo Fisher Scientific
University of Rochester Chemistry Department
Sun, April 22, 2018 • 9:30 AM - 3:00 PM
Sloan Auditorium, Goergen Hall
---
The Chemistry Department Senior Poster Session is an annual event which showcases chemistry majors and their senior research. Please join us for an afternoon of research and light refreshments in support of our seniors. All are welcome to attend!
Fri, May 04, 2018 • 2:00 PM - 3:30 PM
Hutchison Hall 1st Floor Carpet Lounge
---
The Diploma Ceremony for Chemistry BS and BA majors will be on Sunday, May 20th, 2018, at 3:30 p.m., in Douglass Feldman Ballroom.  There will be a reception immediately afterwards in the adjoining section of the Douglass Feldman Ballroom.
Come help us celebrate our graduating Class of 2018!
Sun, May 20, 2018 • 3:30 PM - 6:00 PM
Douglass Feldman Ballroom (2nd Floor)