Overview
The chemistry department's research is regularly featured in journals, publications, and news outlets. In addition, our faculty consistently garner awards and recognitions for their work. See our news archive for past stories.
Each semester the department also sponsors numerous events and seminars on chemistry-related topics. View our listing of departmental events and check out our seminar and colloquia schedule for this year's presentations. These provide opportunities to learn about the latest research projects in chemistry while networking with fellow researchers, faculty, and students.
Don't forget to also follow us on Facebook!


---
Upcoming Speakers
Zak Piontkowski, 3rd Year Talk
Mon, May 22, 2017 • 4:00 PM - 5:00 PM
Hutchison Hall 473
---
Theresa Iannuzzi, Third Year Talk
Mon, May 22, 2017 • 4:00 PM - 5:00 PM
Hutchison Hall 473
---
Professor Qing Lin
Fri, May 26, 2017 • 9:00 AM - 10:00 AM
Hutchison Hall 473
---
Kierra Huihui
Thu, June 08, 2017 • 2:00 PM - 3:00 PM
Hutchison Hall 473
---
Professor Albert Stolow
Wed, October 18, 2017 • 12:00 PM - 1:00 PM
Hutchison Hall 140, Lander Auditorium
---
Recent News
May 17, 2017
Ignacio Franco, assistant Professor of Chemistry and Physics, was awarded the ACS OpenEye Outstanding Junior Faculty Award for Fall 2017. The ACS COMP OpenEye Outstanding Junior Faculty Award program provides $1,000 to up to four outstanding tenure-track junior faculty members to present their work in COMP poster session at the Fall 2017, Washington DC ACS National Meeting. The Awards are designed to assist new faculty members in gaining visibility within the COMP community. Award certificates and $1,000 prizes will be presented at the COMP Poster session.
---
May 10, 2017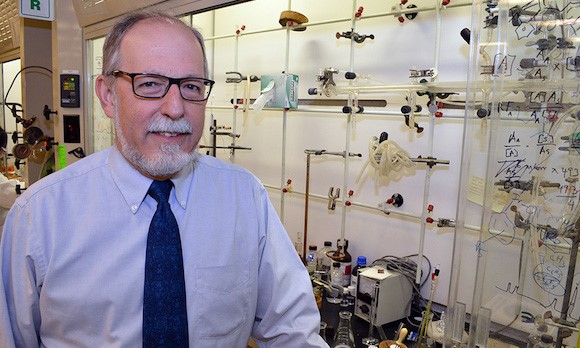 William Jones, the Charles F. Houghton Professor of Chemistry, will receive the 2017 Organometallic Chemistry Award from the Royal Society of Chemistry for finding new methods for converting hydrocarbons into chemicals found in useful, everyday products. 
---
May 1, 2017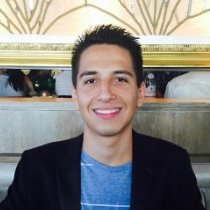 Antonio Tinoco (2rd year graduate student in the Fasan Group) was awarded a Ford Predoctoral Fellowship this past March.  This program is a highly competitive, nation-wide program seeking to increase the diversity of the university faculties by increasing their ethnic and racial diversity, to maximize the educational benefits of diversity, and to increase the number of professors who can and will use diversity as a resource for enriching the education of all students. Selected students have showcased superior academic achievement and a degree of promise of continuing achievement as scholars and as teachers, along with a personal engagement with underrepresented communities and an ability to bring this asset to learning and teaching at the university level.
---
Upcoming Departmental Events
Sun, May 21, 2017 • 2:00 PM - 6:00 PM
May Room, Wilson Commons
---
Fri, May 26, 2017 • 8:30 AM - 5:00 PM
Sloan Auditorium, Goergen Hall