Overview
The chemistry department's research is regularly featured in journals, publications, and news outlets. In addition, our faculty consistently garner awards and recognitions for their work.   For more information, please see our news archive and annual department newsletter. 

Each semester the department also sponsors numerous events and seminars on chemistry-related topics. View our listing of departmental events and check out our seminar and colloquia schedule for this year's presentations. These provide opportunities to learn about the latest research projects in chemistry while networking with fellow researchers, faculty, and students.

Don't forget to also follow us on Facebook!


---
Upcoming Speakers
Wed, October 17, 2018 • 12:00 PM - 1:00 PM
Lander Auditorium, 140 Hutchison Hall
---
Mon, October 22, 2018 • 4:00 PM - 5:00 PM
473 Hutchison Hall
---
Wed, October 24, 2018 • 12:00 PM - 1:00 PM
Lander Auditorium, 140 Hutchison Hall
---
Probing and Controlling the Dynamics of Photochromic Molecules"
Mon, October 29, 2018 • 4:00 PM - 5:00 PM
473 Hutchison Hall
---
Bimetallic Catalysis in Synthesis & Biology"
Tue, October 30, 2018 • 4:00 PM - 5:00 PM
473 Hutchison Hall
---
Recent News
October 13, 2018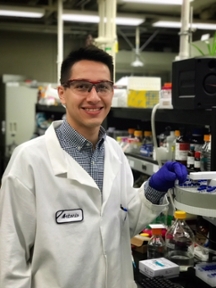 Antonio Tinoco Valencia, a graduate student in the Fasan group, was awarded best graduate student oral presentation in organic chemistry at the 2018 Society for Advancement of Chicanos/Hispanics and Native Americans in Science (SACNAS) National Diversity in STEM Conference. This year the three day (10/11-10/13) conference was held in San Antonio, TX where SACNAS awarded 105 graduate and undergraduate underrepresented minority students for their research and presentation skills.  The Presentation Awards recognize the next generation of scientists and STEM leaders for exemplary science, while giving visibility to their investigations and home institutions. The awards also encourage students to continue growing a career in science.
---
September 10, 2018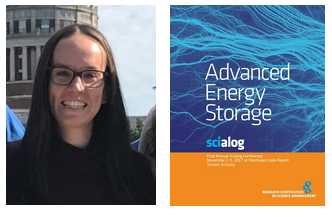 Professor Ellen Matson has been selected as a Scialog Fellow for Advanced Energy Storage by the Research Corporation for Science Advancement (RCSA). RCSA is a foundation providing catalytic and opportunistic funding for innovative scientific research and the development of academic scientists-advancing American competitiveness in science and technology.
---
August 10, 2018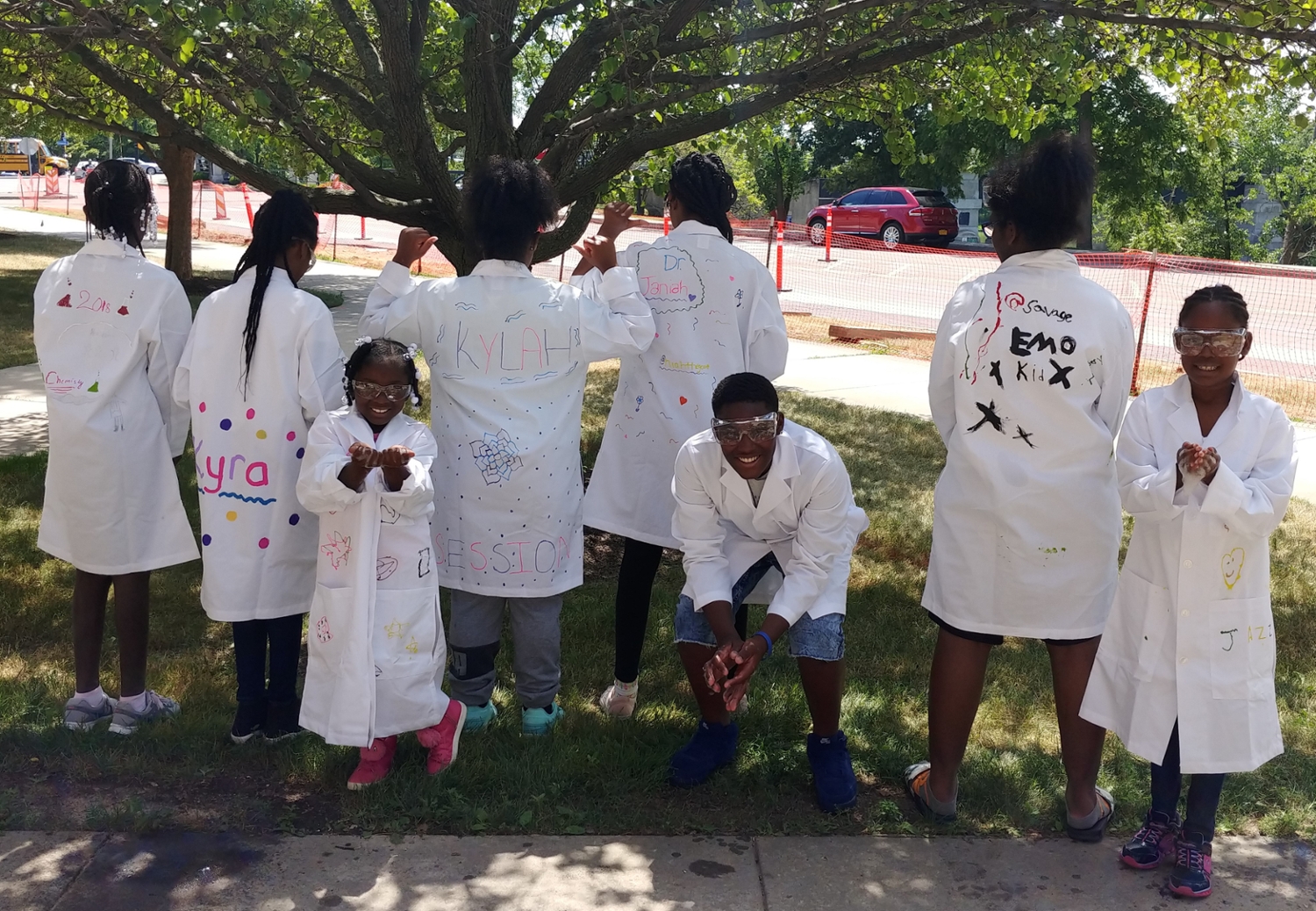 During the summer of 2018, several graduate students from the Chemistry Department participated as volunteers for the annual Horizons at Warner Summer Program. The Horizons Program is a high quality academic enrichment program for low-income K – 8th grade students from the Rochester City School District that takes place each summer on the University of Rochester Campus. The students experience a non-traditional school setting on our university campus for six weeks. A notable approach of the Horizons program is that it provides opportunities for blending academics with arts, sports, cultural enrichment, field trips, and confidence-building activities.
---
Upcoming Departmental Events
Advising Week is the week before registration to help undergraduate students plan for the upcoming semester and the coming years. This year, Advising Week falls between October 29 and November 2, 2018.

The Chemistry Department will have Drop-in/Open Advising hours for chemistry faculty, staff, and peer advisors. Students are encouraged to stop by with any questions regarding chemistry courses, planning a BA, BS or minor in chemistry.  No appointment is necessary for the times posted at:  www.sas.rochester.edu/chm/undergraduate/advising-week.html.

Registering for Spring 2019 courses begins November 5, 2018.  Course Schedules are available online at  https://cdcs.ur.rochester.edu.
Mon, October 29, 2018 • 10:00 AM - 4:00 PM
Hutch - Varied Locations
---
All chemistry students, faculty and staff are invited to join us for a Chemistry Departmental Get-together and annual Fall Awards, where we will recognize the Junior Scholar Award, W.D. Walters Teaching Award, Catherine Block Memorial Fund Prize, and Outstanding Graduate Student Award recipients from the 2017 to 2018 academic year. 
Fri, November 09, 2018 • 12:30 PM - 2:30 PM
Douglass Feldman Ballroom (2nd Floor)