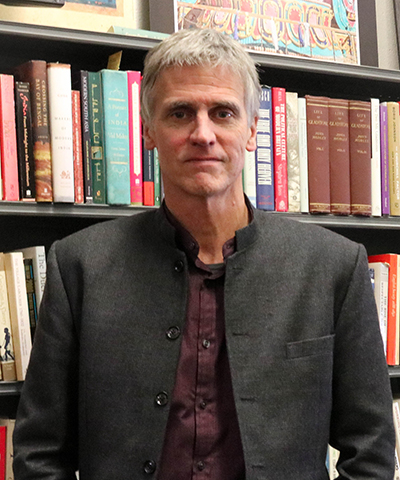 Stewart A. Weaver
PhD, Stanford University, 1985
368 Rush Rhees Library
(585) 275-9348
stewart.weaver@rochester.edu
Office Hours: Wednesday 2-4 and by appt.
---
Research Overview
Interests: Modern British History; Himalayan History; Environmental History
Over the years my work has ranged over various subjects in modern political and cultural history. My first two books grew out of my interests in British industrial and labor history, political reform, and twentieth century British liberalism. Lately my interests have turned toward environmental and natural history and the history of exploration. In collaboration with Maurice Isserman (UR PhD 1979) I wrote a comprehensive history of Himalayan exploration and mountaineering that won the National Outdoor Book Award. I then wrote a short history of exploration for Oxford University Press. I am currently completing a book about earth science and exploration in the age of sail. Together with Professor Tatyana Bakhmetyeva, I have been working on a Carnegie Corporation-funded project on glaciers and adaptation to climate change in the Himalayan region of Ladakh, India.

More recently, I began a project on a cultural history of modern glacial science. With Professor Bakhmetyeva, I have joined an international project on the glacial regions of the Pamir Mountains in Central Asia https://pamir-project.ch/.
Graduate Research Fields
I offer the following fields for graduate research: British history; Modern European History; History of Exploration; Environmental History. For more information on our MA and PhD programs, see our graduate program page.
I am accepting new graduate student advisees for our MA and PhD programs.
Courses Offered (subject to change)
HIST 100:  Gateway to History: Exploration
HIST 103:  West and the World since 1492, Syllabus
HIST  139:  The History of Modern South Asia, Syllabus
HIST 225:  Europe and the Great War, Syllabus
HIST 226W:  Exploration, Science, and Adventure, Syllabus
HIST 229W:  Victorian England: Portrait of an Age, 1837-1901, Syllabus
HIST 240:  History of British India
HIST 300W/400:  History of Nature, Syllabus
HIST 313W/413:  History of Global Exploration, Syllabus
HIST 330:  British Imperialism, Syllabus
Selected Publication Covers
Exploration: A Very Short Introduction (2015)

Fallen Giants: A History of Himalayan Mountaineering from the Age of Empire to the Age of Extremes with Maurice Isserman (2008)
"The Bleak Age: J. H. Clapham, the Hammonds, and the Standard of Living in Victorian Britain," in Miles Taylor and Michael Wolff, eds., The Victorians Since 1901 (2004)
"Christopher Lasch and the Politics of the Plain Style," Introduction to Christopher Lasch, Plain Style: A Guide to Written English, edited by Stewart Weaver (2002)
The Hammonds: A Marriage in History (1997).
John Fielden and the Politics of Popular Radicalism 1832-1847 (1987).