Overview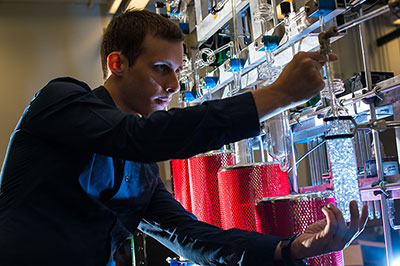 The Department of Earth and Environmental Sciences offers two graduate degree programs:
The department has a small but ambitious graduate program. The low student/faculty ratio allows for close personal interactions between the students and faculty. Students are encouraged to work closely with their advisors to design programs that fit their interests and goals.
See the department's Graduate Student Handbook for more information.
Research
Research in the department is a healthy blend of field-oriented studies, laboratory research, and theoretical approaches. Our faculty conduct a wide range of field research projects, studying local issues in Appalachian geology and the Cordilleran mountain chain. Our researchers have also studied as far afield as India, the high Arctic, and South America. Typically, research projects are funded by the National Science Foundation or similar agencies.
Laboratory research is done both within the University and on cooperative projects at other universities or at the US Geological Survey. Our research page provides an overview of current and recent research projects.