de Kiewiet Summer Research Fellowships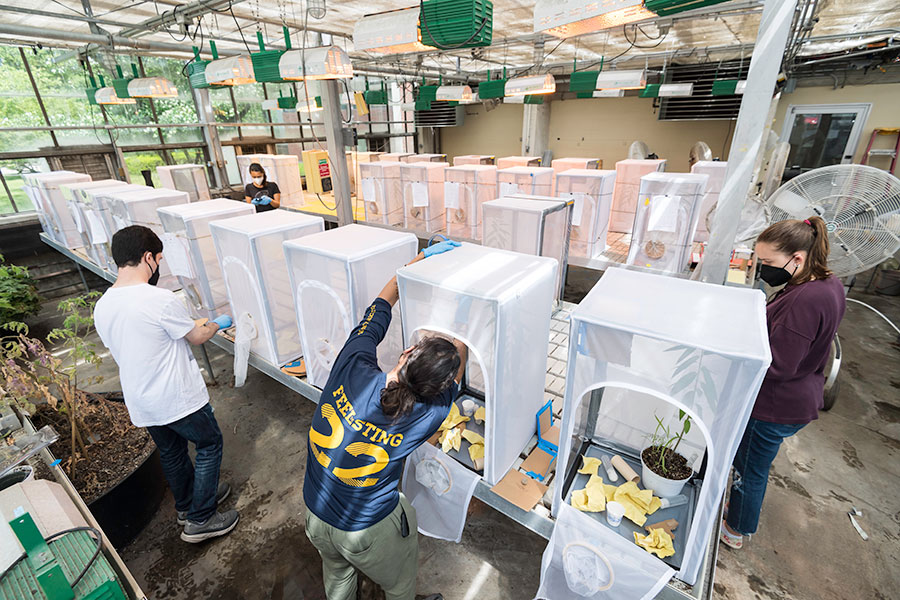 de Kiewiet Fellows work for ten weeks during June, July, and August in the labs of their research mentor and receive a stipend of $5,000. In addition, fellows will need to create and present a poster of their research findings at the UPBM Poster Session in October of their fellowship year.
See a list of recent de Kiewiet Summer Research Fellows.
Project Requirements
Summer projects must be rooted in the biological sciences and non-clinical in nature. Although some scientific arguments may be inspired through clinical studies, we expect that the proposed research will yield data from experimentation that involves laboratory and/or computational methods for further analysis.
Eligibility
All officially declared UPBM majors in their junior year are eligible to apply.
How to Apply
Selection Process
This fellowship is competitive, as the number of positions is limited. All application materials and academic records will be reviewed and ranked by the UPBM Committee. Decisions should be communicated to the applicants by mid-April.
Faculty Mentor
Students will need to find a faculty mentor who conducts research in their area of interest and who will agree to supervise a summer project. Additionally, research mentors must be affiliated with biological science labs located on the River Campus or at the Medical Center, and must be a teaching faculty member.
Whether a student has already been working with a faculty member or a search needs to be conducted, it should be planned months in advance. Please note that faculty members are not obligated to comply. See the finding a research mentor page for tips on finding a mentor.
Research Proposal
All work must be typed, double-spaced, with one-inch margins, and in 11-point font. The body of the proposal should be no more than six pages and must include the following sections:
Background and significance (limit to two pages):
Sketch the background to the proposal
Evaluate existing knowledge related to the proposal
Report any pertinent data obtained by other people in the lab on which you will be basing your proposal
Identify the question(s) the project intends to answer
Discuss the significance of the proposed work
Preliminary studies conducted by applicant:
Most students will not have data; however, please give any preliminary data already obtained related to the proposal
Experimental design (limit to two pages):
Outline the experimental approach used in the study and the rationale for the approach. Do not include experimental detail (i.e., buffer concentrations)
List any new techniques learned needed to conduct the study
Literature citations (limit to one page):
List all citations in alphabetical order at the end of the proposal
Relevant professional experience (limit to two pages):
Briefly summarize any research experience or other relevant training (e.g., summer program, laboratory job, laboratory assistantship, independent research, etc.)
Research and career goals (limit to one page):
Explain the importance of the proposed research to your educational experience as well as your future goals