2016 News Archive
October 18, 2016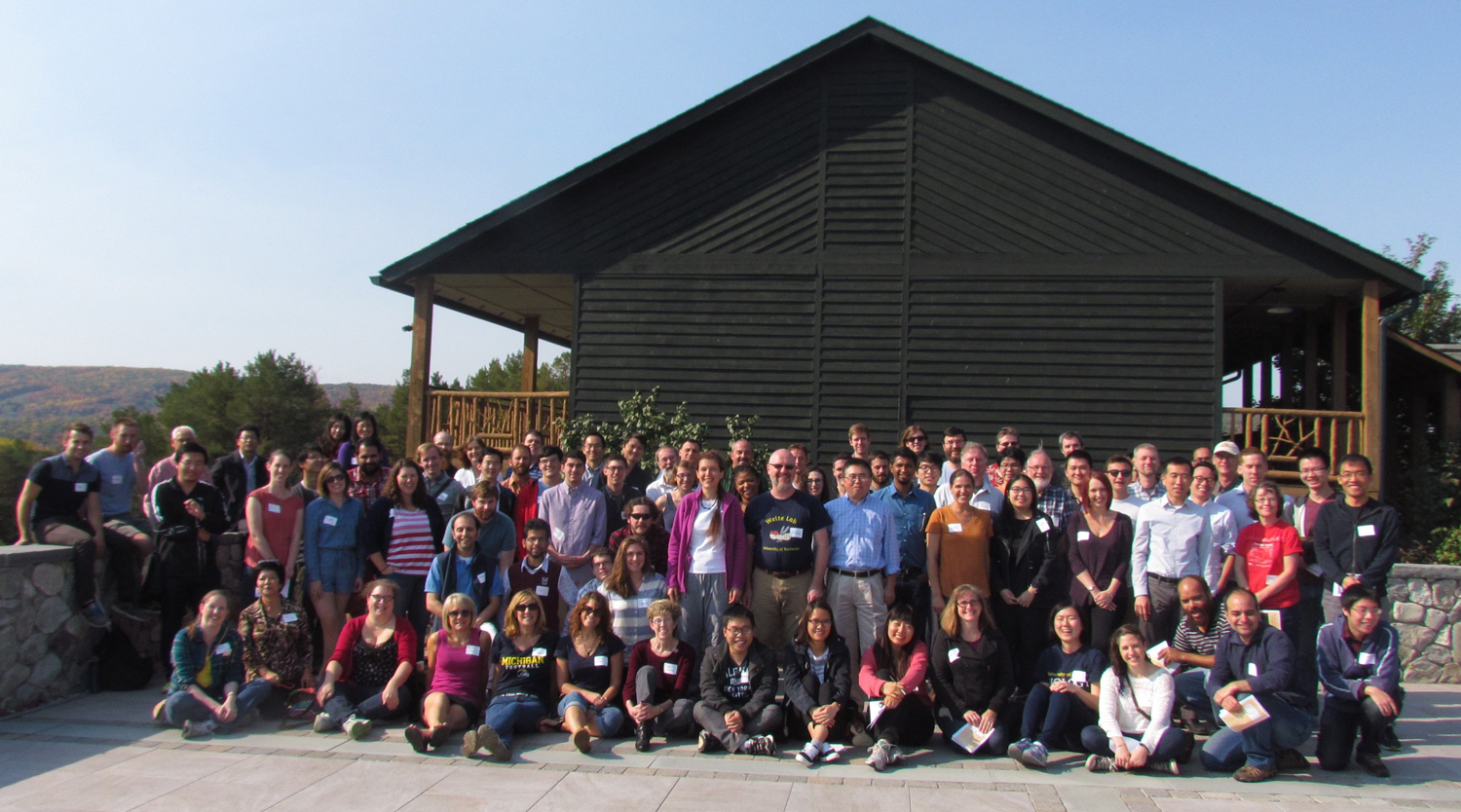 ---
September 29, 2016
---
September 12, 2016
Biologists, geneticists, and other scientists who study the cellular processes of aging have long focused on a gene known as sirtuin 6 (SIRT6)—so much so that it's been identified as a "longevity gene." Mice lacking the gene age prematurely, while mice with extra copies live longer. One of the molecular functions of SIRT6 is to help repair DNA when the strands of the molecule break. While such disruptions are a result of normal chemical processes that take place in cells, the damage has been linked to aging, as well as several age-related diseases. But how SIRT6 is activated has been unknown.  Now a research team led by Vera Gorbunova and Andrei Seluanov, professors of biology at the University of Rochester, has discovered a protein that may serve as a first responder, activating SIRT6 and setting in motion a cascade of molecular activity to repair the damaged DNA.
---
August 10, 2016
Vera Gorbunova, a biology professor at the University of Rochester in New York, cultured bowhead skin and lung cells gathered in Barrow two years ago and is trying to make them cancerous, which at first appears to be more difficult than it is with human beings.  But the work is ongoing.
---
June 10, 2016
(PresseBox) (San Antonio, Texas, ) Thermo Fisher Scientific will recognize the winners of the 2016 Thermo Scientific Tandem Mass Tag (TMT) Research Award at a ceremony held in conjunction with the 64th American Society of Mass Spectrometry (ASMS) Conference on Mass Spectrometry and Allied Topics in San Antonio. Now in its second year, the research competition selects three scientists from a pool of international applicants based on innovation and the potential impact of their work in proteomics.
---
June 8, 2016
Four Rochester researchers are among the latest recipients of the National Science Foundation's most prestigious award for junior faculty members: the Faculty Early Career Development (CAREER) award.
---
May 27, 2016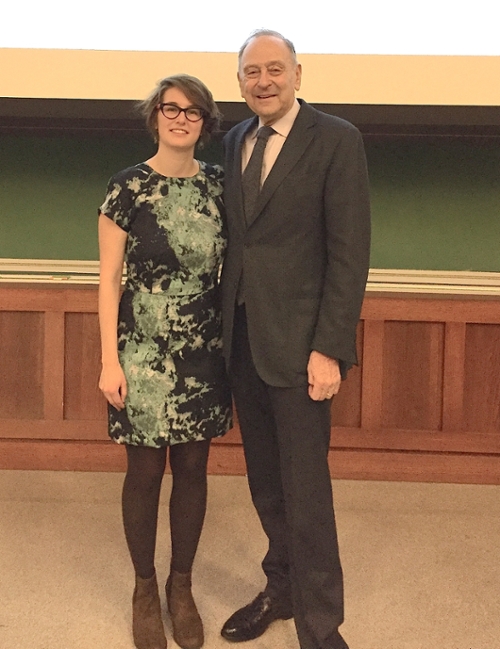 ---
May 27, 2016
Vera Gorbunova gives a TED talk in Cannes about the importance of aging research and why some animals of the same species live much longer than others. See her talk here.

---
May 18, 2016
Deborah Lawrence was awarded the United Way Shing Star Award at the May 18th Campaign close and Thank You event in recognition of her standout leadership in managing the United Way Campaign for our department!  This award is given to individuals who truly set the example of what it means to be a successful campaign coordinator.  They take on their role with enthusiasm, a drive to succeed, and have achieved impressive results in their department's campaign this year.  Congratulations to Deborah!
---
May 9, 2016
Former graduate student, Anthony Geneva, is a receipient of the Outstanding Dissertation Award for 2015–2016.
---
April 11, 2016
Fireflies!  These silent fireworks on warm summer nights fill us with wonder.  But so much about these fascinating critters remains shrouded in mystery – from the details of how they light up their lanterns to the way some species are disappearing. 
---
April 5, 2016
WXXI's Monthly Science Roundtable looks at yeast as a key to living longer.
---
March 22, 2016
David Goldfarb, professor of biology, researches yeast as a model organism for understanding the aging process in humans. Goldfarb joined the Rochester faculty in 1988, five years after earning his PhD in biochemistry at the University of California, Davis, and completing postdoctoral work at Stanford University.

Goldfarb holds four patents and has been recognized with more than a dozen honors, including the Johnson & Johnson "Focused Giving Program" Award, the National Society of Collegiate Scholars Distinguished Member Award, and the March of Dimes Health Leadership Award in Education.
---
February 8, 2016
Congratulations to Professor Daven Presgraves, who has been appointed a University Dean's Professor.
---
February 3, 2016
The common bed bug, once considered rare in developed countries, has been proliferating on every continent but Antarctica for the last two decades, making it a growing concern for travelers and others. With an eye toward eradicating the parasite, which feeds on the blood of humans and other animals, an international research team has successfully mapped the genome of Cimex lectularius to get a better understanding of its genetic makeup.