Study Abroad
Why Study Abroad?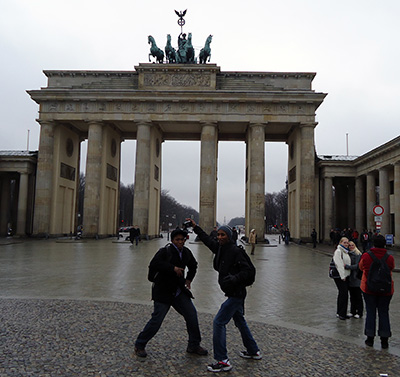 Open your eyes to the world
Invest in your future by developing cross-cultural skills that will enable you to communicate with professionals anywhere in the world.
Enhance your career
Learn how to function in a culturally diverse environment early on. Develop broader skills and the ability to adapt to new environments.
Personal growth
See your culture and yourself from a different perspective. Learn to appreciate other languages and global perspectives, while better understanding your own values.
---
Recommended Programs
The following programs are especially suited for students looking to take mathematics courses while abroad:
For more information about studying abroad, visit the study abroad site.
Getting Credit
For major or departmental credit, talk to a mathematics advisor. For elective credit, consult with a study abroad advisor.
What are my first steps?
Attend an information session
Research available programs
Meet with a study abroad advisor