---
Plutzik Reading Series: Claire Messud
April 1, 2019 at 5 p.m.
Welles-Brown Room, Rush Rhees Library
Did you know?
English department faculty have garnered numerous awards and honors, including from the National Endowment for the Arts, Guggenheim Foundation, Newberry Library, and Modern Language Association, among others.
For 20+ years, Professor Emeritus Russell Peck led the "Theater in England" course, shepherding participants to multiple plays each day over two weeks. Katherine Mannheimer now leads the course.
Blake/An Illustrated Quarterly, a journal devoted to the artist and poet William Blake, is celebrating its 50th year in 2016-17.
---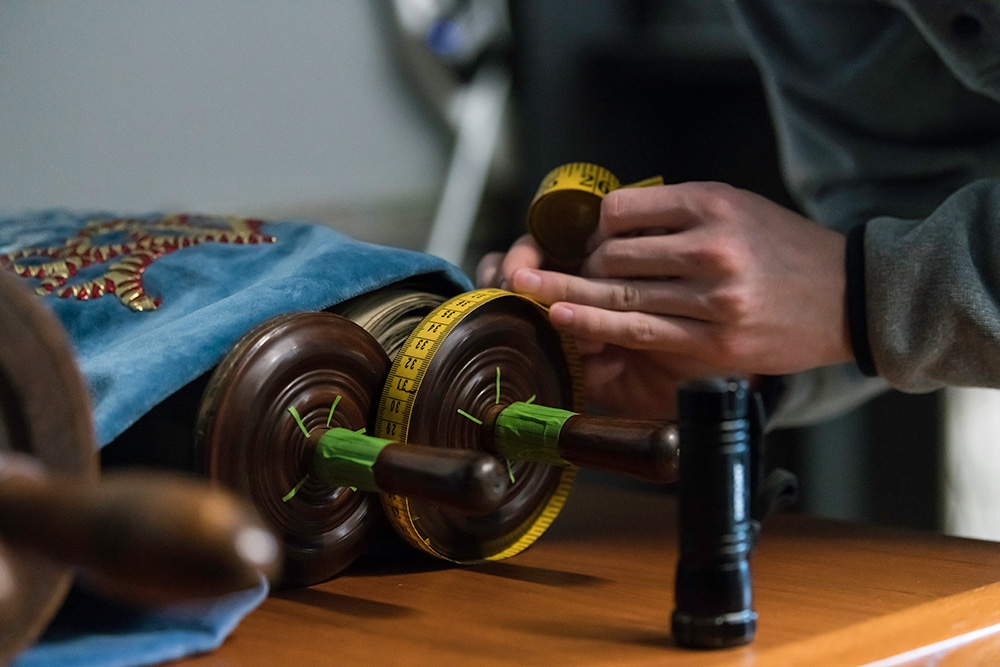 Feature Story
Saving the lost text of a Torah scroll from the Holocaust
After Nazi forces invaded Bohemia and Moravia in 1939, German authorities ordered the region's Jewish congregations to surrender their religious books, liturgical objects, and records. More than 200,000 items were held in Prague's Jewish Museum. Many have been put on permanent loan to synagogues around the world. But time and handling had blurred and obscured some of the text. Now, Professor Gregory Heyworth and his digital media students are using different wavelengths of light to reveal illegible text on two Torah scrolls that could create a sacred, tangible link with congregations lost to the Holocaust.
Read More
---
Alumni in the News
Via Rochester Review: "What's Your Script?"
Through 'compassionate creativity,' theater artist Kali Quinn '03 finds her own script, and helps others find theirs. Artwork: David Cowles for Rochester Review
---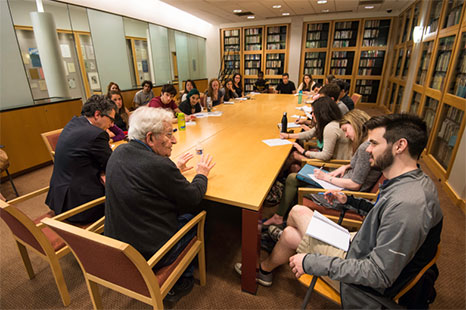 Literature and
Language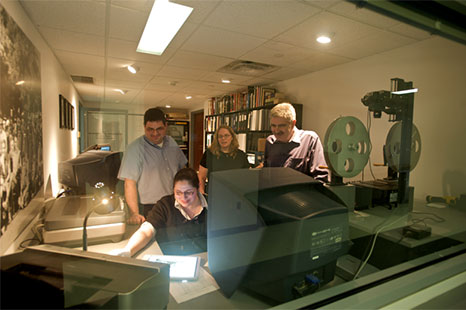 Film and
Media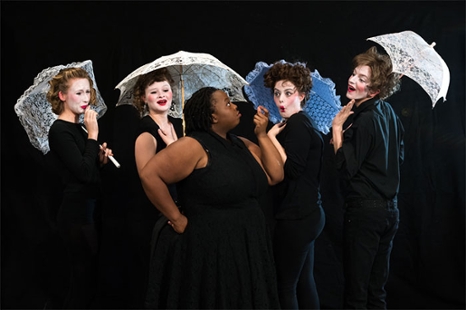 Creative writing and
theater
---
Want more information about the Department of English? Contact us.
---