Homepage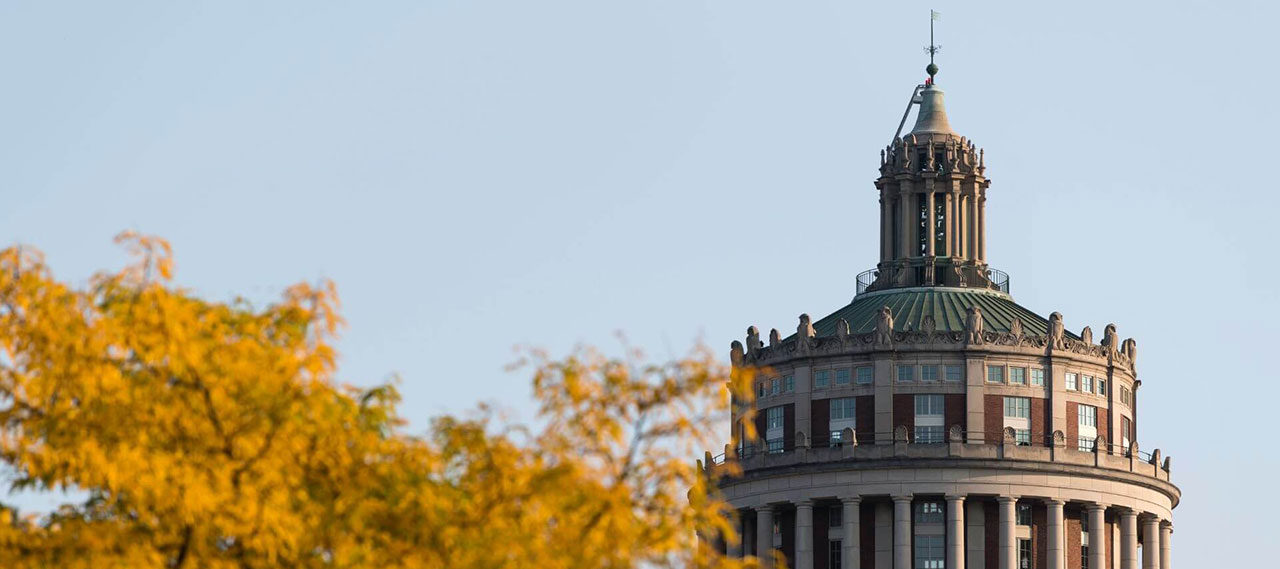 Fall 2023 Courses
Peruse and register for courses in literature, creative writing, film, journalism, theatre and more.
View Courses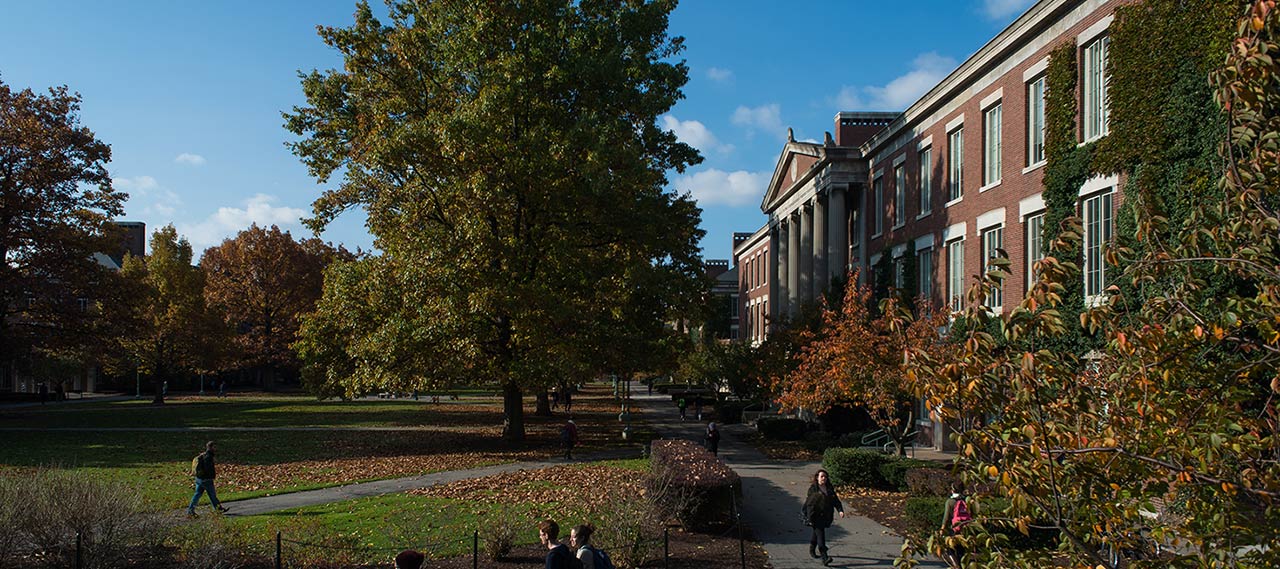 Welcome to Morey Hall
Home to the Department of English, Morey Hall is named for William Carey Morey, 1843-1925, class of 1868. Professor Morey taught Latin, history, and political science, and also helped found the Rochester Historical Society.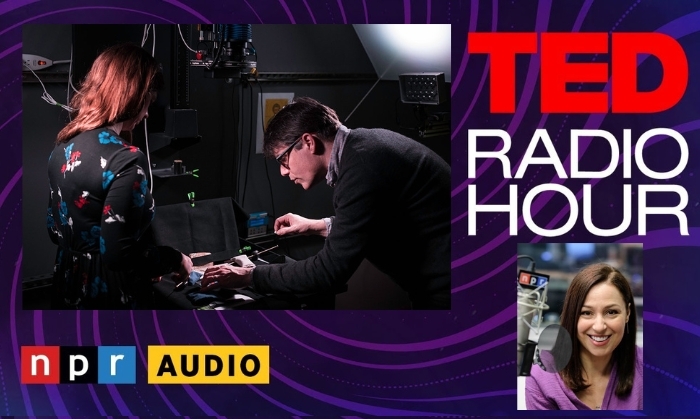 Faculty in the News
English professor appears on 'Ted Radio Hour'
Gregory Heyworth discussed his work with the Lazarus Project, which uses multispectral imaging to recover hidden text from manuscripts, maps and more on a recent episode of the Ted Radio Hour on NPR.
Continue Reading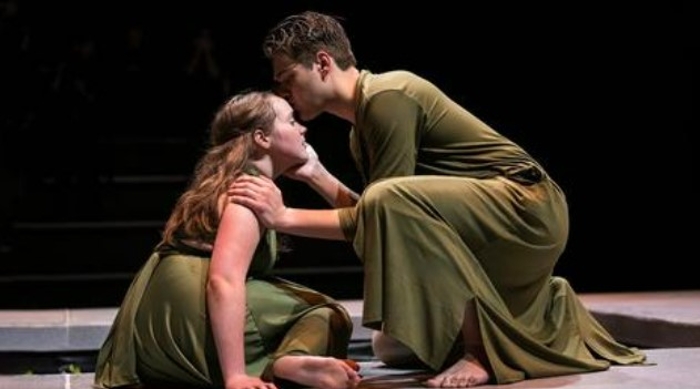 Faculty in the News
Intimacy directing makes a difference on stage and beyond
On-stage intimacy work has become a pillar of the theater industry, and it's becoming a more integral part of performances by the International Theatre Program at the University of Rochester.
Continue Reading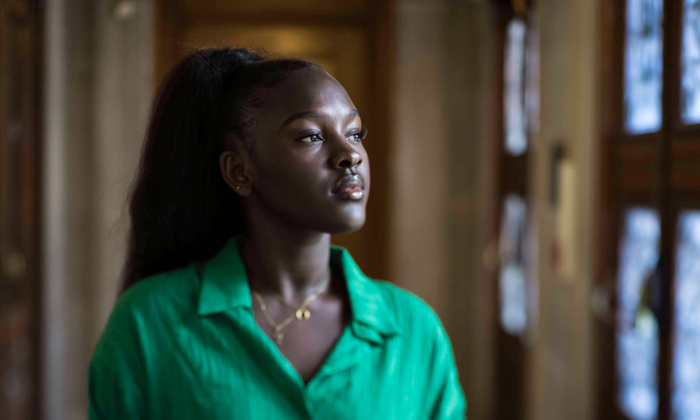 Student Research
English major from The Gambia helps preserve ancient African fables
Fatoumatta Jobe is transcribing in Wolof—and then translating into English—centuries-old stories passed down orally.
Continue Reading
Inspiration Project
Each Spring, the Inspiration Project pairs University of Rochester students with adults from CP Rochester to create purposeful, polished work, in the form of a story, a short memoir, or a selection of poems. The result are bold expressions of creative fiction and non-fiction. Click below to read this year's anthology of work.
Department News
A heartfelt congratulations to the Class of 2023! 
"We move from data to information to knowledge to wisdom. And separating one from the other, being able to distinguish among and between them . . . while respecting each category of intelligence, is generally what serious education is all about." -- Toni Morrison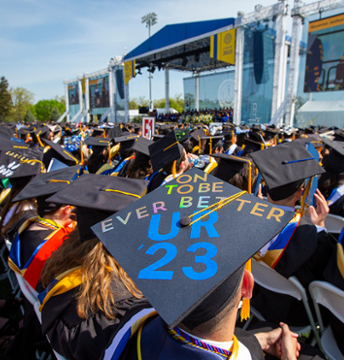 Alumni in the News
Via Rochester Review: "What's Your Script?"
Through 'compassionate creativity,' theater artist Kali Quinn '03 finds her own script, and helps others find theirs. Artwork: David Cowles for Rochester Review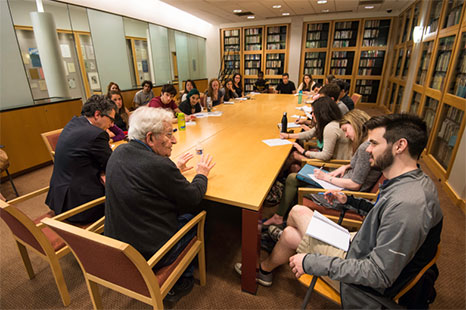 Literature and
Language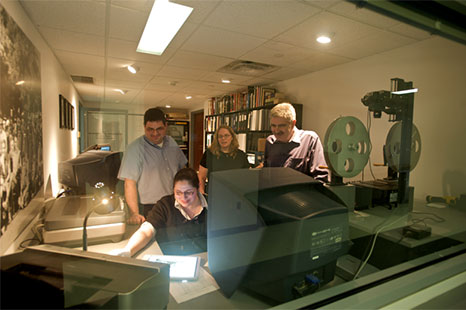 Film and
Media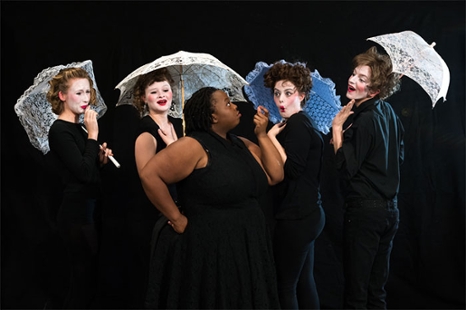 Creative writing and
theater
---
---