---
AUDITION for the extraordinary "MARISOL"!
Auditions are online, Friday January 21 and Saturday, January 22.  SIGN UP TODAY!
About the play: A war in heaven between the angels and God spills over onto earth and threatens to plunge us all into chaos and bring about a post-apocalyptic world. What happens when your guardian angel leaves you to join the revolution? Cast out on the streets to face a crumbling world, a young woman, Marisol, discovers hope in destitution and transcendence in sacrifice as the dispossessed of the earth rise up to create a new beginning and a better world. Suffused with poetry, dreamscapes, and magic realism, Jose Rivera's Obie award-winning drama, Marisol, is an indelible theatrical experience and a contemporary masterpiece. Rivera, the first Puerto Rican writer, ever to be nominated for an Academy Award (for The Motorcycle Diaries) is one of the most significant Latinx writers at work in Theatre and Film today.
---
---
Support YoUR Theatre
Gifts to the International Theatre Program help us to maintain and continue to build our program with the ambition, quality, and scope needed to make the program, its students and artists thrive.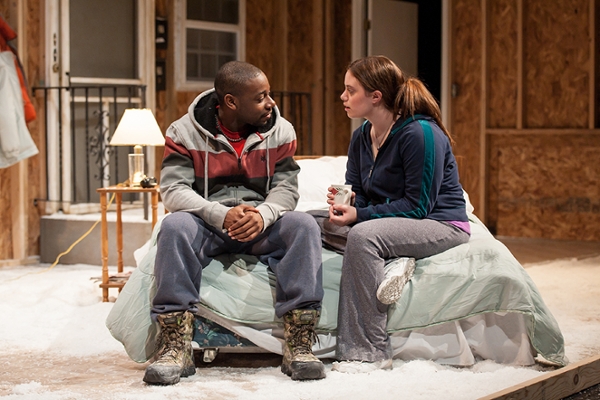 Give Today
---
---
---