24@Todd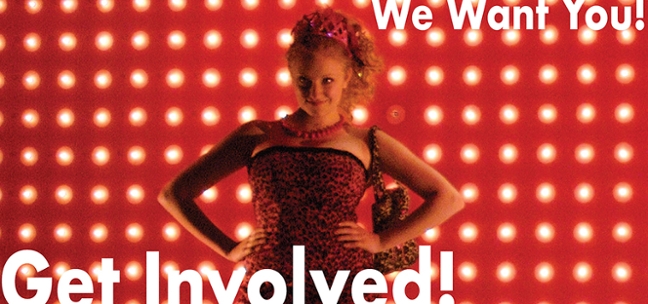 24@Todd is a 24-hour play festival during Orientation for incoming students. The festival allows first year and transfer students to get their theatrical feet wet by writing, directing, designing and acting in short plays created in one 24 hour period.  They're mentored by upperclassmen and friendships made during the festival often last a lifetime!
No auditions necessary. For more information look for the flyer in the Orientation information packet, attend Intro to Todd, or visit our Events page.
First year and transfer students are also invited and encouraged to attend the Intro to Toddevent in Todd Theatre, with performance by some of the hottest performance groups on campus, dessert, and information about how to get involved with all the performing arts on campus.  It's a great way to find out everything you want to know about performance and performing at the UR!  Look for flyers in your Orientation information packet, or pop by the Theatre Program's table at the Freshman Expo for more details.