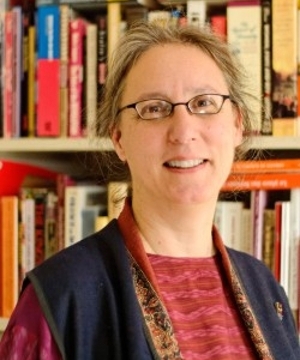 Jean Pedersen
Associate Professor of History
Associate Professor of Humanities, Eastman School of Music
PhD, University of Chicago, 1993
447 Rush Rhees Library
(585) 275-3616
jpedersen@esm.rochester.edu
Office Hours: By appointment
---
Field
European History
Research Overview
My major interest as a scholar of intellectual and cultural history is in the question of how different social constructions of gender are developed, institutionalized, contested, and changed. In my first book, this interest prompted me to focus on the content and context of French debates over divorce, paternity suits, abortion and birth control in the period from 1870 to 1920, a period when public figures often linked domestic and foreign policy by stressing the continuities among their preferred forms of family policy, understandings of national identity, and visions of imperial expansion.
My new book project, which builds on my earlier articles on the life and work of sociologist Emile Durkheim, focuses on the relationships between men and women as public intellectuals in the period after the Dreyfus Affair and before the Second World War. As I study the lives of these academics, activists, novelists, and journalists, I am particularly curious about how and why some of them have continued to appear in our literary and social scientific canons over half a century later while others have disappeared from history in the space of their own lifetimes. My three most recent seminars have focused on international human rights, European cultural history, and comparative British, European, and American women's history; my other courses explore subjects such as comparative revolutions, World Wars I and II, and utopian communities in fact and fiction.
Graduate Fields
I offer the following fields for the PhD qualifying examination. For explanations of fields, see the "Program Formulation" page in the Graduate Handbook.
Teaching Fields: Western Civilization II; Women's History and Gender Studies (Transnational); Modern Europe; Modern France; International Human Rights (Transnational)
Research Fields: European Intellectual History; French Intellectual History; French Cultural History; History and Literature; Gender and History (Transnational)
I will not be accepting graduate students for admission in Fall 2020.
Courses Offered (subject to change)
Select Publication Covers
Selected Publications
"'The Whole Moral and Intellectual State of a People': Tocqueville on Men, Women, and Mores in the United States and Europe," Anthem Companion to Alexis de Tocqueville, ed. Daniel Gordon (Anthem Press, 2019).
"'Illustrations as good as any slides': Women's Activist Social Novels and the French Search for Social Reform," in Practiced Citizenship: Women, Gender, and the State in Modern France, ed. Richard Hopkins and Nimisha Barton (University of Nebraska Press, 2018).
"Art, Affective Life, and the Role of Gender in the Philosophy and Politics of Auguste Comte," in Auguste Comte: Science, Philosophy, and Politics, ed. Michel Bourdeau, Mary Pickering, and Warren Schmaus (University of Pittsburgh Press, 2018).
War, Occupation, and Empire in France and Germany, edited special issue of Historical Reflections/Réflexions historiques 40, no. 1 (Spring 2014).
"French Feminisms, 1848-1949," French Historical Studies 37, no. 4 (Fall 2014).
"'Speaking Together Openly, Honestly, and Profoundly': Men and Women as Public Intellectuals in France in the Twentieth Century," Special Forum on Women in Learned Culture, Gender and History 26, no. 1 (April 2014).
Legislating the French Family: Feminism, Theater, and Republican Politics, 1870-1920(Rutgers University Press, 2003).
"Sexual Politics in Comte and Durkheim: Feminism, History, and the Social Scientific Canon," Signs (Fall 2001).
"Nana and the Nation: French Cultural Studies and Interdisciplinary Work," in French Cultural Studies: Criticism at the Crossroads, ed. Marie-Pierre Lehir and Dana Strand (SUNY Press, 2000).
"'Something Mysterious:' Sex Education, Victorian Morality, and Durkheim's Comparative Social Science," Journal of the History of the Behavioral Sciences (Spring 1998).