Jinghong (James) Tang
Lab Technician, The Welte Lab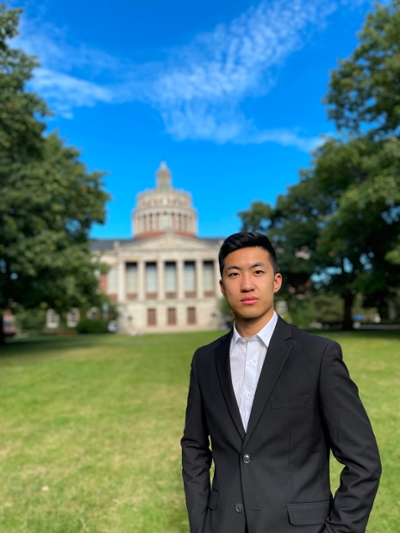 You work in a laboratory.  What are you currently researching?
Using Drosophila melanogaster (fruit fly) as a model system, I am studying the function of a transcriptional factor, the Heat Shock Factor, in animal development. We aim to solve the question of why this protein can regulate different transcriptional programs supporting different cellular contexts including malignant state, normal development, heat shock, and cell death.
What do you enjoy most about working here at the U of R? 
I really like the collaborative environment here at the University of Rochester. People can easily collaborate with other researchers within the biology department or in other departments. All the researchers here are nice, accessible, and very willing to help.
What advice would you give to prospective students looking to study in our department?
Please definitely try our different labs for rotations. Students here are encouraged to be creative and take risks, so do not worry about making mistakes. Students are also encouraged to develop their own independent projects and even something that their PIs do not know.
How do you think our biology department stands out in comparison to other universities?
As a relatively small group of scientists, the department forms an extremely supportive and collaborative environment where everyone can find resources to achieve their career goals. Moreover, people in the department are in very close contact so we know each other well. Personally, this gives me a sense of home and makes me feel safe.
How do you unwind when you're not in the lab?
I love doing 1000-piece jigsaw puzzles, hiking, road trips, and most importantly, hanging out with my lab mates and undergraduate folks.