Jeremy Summers
Graduate Student, The Chen Lab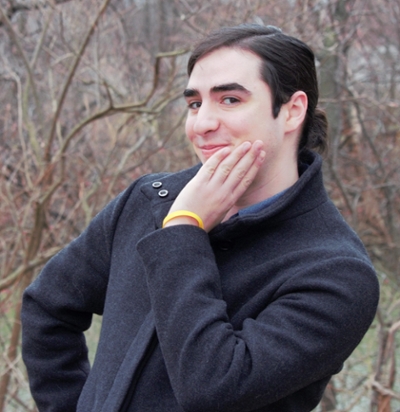 You work in a laboratory.  What are you currently researching?
I'm currently researching population dynamics in the Federally Threatened Florida-Scrub Jay. This research includes the demographic and fitness consequences of increased isolation in a well-preserved population as surrounding populations decline. I hope my work can inform conservation efforts and answer questions on how populations respond to species decline.
What was it that originally sparked your interest in biology?
I grew up exploring nature preserves and loved the diverse ways that the organisms around me lived and interacted. I also never really grew out of my young obsession with dinosaurs, so I had a fascination with how the natural world changed over time. Together, my interests fostered a desire to understand and preserve biodiversity, and I believe younger me would love that I am currently researching living dinosaurs (birds).
What do you enjoy most about working here at the U of R? 
The students, staff, and faculty are extremely genuine and helpful. I feel I can be my full self as a researcher and person here thanks to the supportive environment that exists in the labs and in the events and activities we do outside the lab. 
What advice would you give to prospective students looking to study in our department?
I would recommend prospective students to think about both what question you want to answer and what new skills you want to learn in your studies. Find an environment that will feed your curiosity and support you in gaining new experience, and it's okay if many experiences are new. 
How do you unwind when you're not in the lab?
I enjoy getting to see the natural beauty of the Rochester area. In the warm months, that means hiking and biking and in the cold months, that means cross-country skiing. Some of my favorite nearby parks are Mendon Ponds, Lucien Morin, and Durand Eastman.