Sarah Baron
Laboratory Technician, The Teaching Lab and The Werren Lab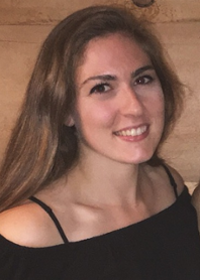 What is your current role in the Department of Biology?
Currently I hold two positions in the biology department. I work in the teaching labs, preparing for the undergraduate lab courses. I am also a laboratory technician in the Werren lab where I assist on various projects.
What was it that originally sparked your interest in biology?
My interest in biology started from a very young age. I always enjoyed science in school much more than history or English. In 8th grade we got to choose if we wanted to take living environment or earth science. I immediately knew that I wanted to take living environment and from then on my interest has only grown. I knew I wanted to major in biology in college after taking AP Biology in high school. My teacher made learning so fun and I always loved doing the labs. I'm so happy with the decisions that led me to this job!
What do you enjoy most about working here at the U of R?
There are a few things I enjoy about working here. First would be the people. Everyone is so friendly, approachable, and easy to get along with. It makes for such a welcoming work environment and I look forward to coming to work every day. Second, I think the work I do in the teaching labs is extremely rewarding. I am helping students gain a quality education and make their college experience a positive one, even if it's only in their biology lab.
How would you describe our department and the people you work with?
I would describe our department as fun, supportive, and interesting. I think it is so nice how every time we have a department get together, everyone gets along so well and it's really fun to chat with everyone and catch up. There are so many different personalities and interests in this department and that always makes for good conversation. I think our department is supportive because if I ever have a problem or need someone to talk to, there are a handful of people I know I can go to that are willing to help me out.
How do you unwind when you're not in the office?
On my days off I try to be as active as possible. I always try to get a good workout in on my days off. I enjoy being outdoors, whether it be biking, hiking, or walking around the neighborhood. I like going out to eat and trying different restaurants around the city. I also like watching a little bit of TV (The Bachelor is my favorite) and some movies, even though I don't have much time for that.