Anusha Naganathan
Postdoctoral Research Associate, The Culver Lab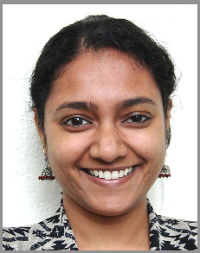 You work in a lab.  What are you currently researching?
In the Culver lab, our research is aimed at understanding how a ribosome (the cellular machine that synthesizes proteins in all living organisms) and its components are assembled in a bacterial cell. Specifically, I focus on studying how certain ribosome biogenesis factors, conserved throughout evolution aid in the fast and efficient assembly of these protein-synthesizing machineries.
What do you enjoy most about working here at the U of R?
As a new employee, I felt welcomed and comfortable from the very first day. I like the collaborative nature of working here in the Biology department.  Most of all, I enjoy working in the Culver lab with some wonderful colleagues and a very supportive PI, who all make research more fun!
What advice would you give to prospective students looking to study in our department?
I think as a student, one's interests and goals constantly change. So keeping an open mind will help them to learn new things, have fun during the learning process, and explore new career opportunities. The department provides a conducive environment for students to find new areas of research and meet people with different career outlooks.
What's the most important thing that you've learned studying Biology?
I have learned to appreciate complexity behind the simplest forms of life, like unicellular bacteria.
How do you unwind when you're not in the lab?
I like visiting and exploring the state parks around the Rochester area.  They make great day trips.