Department News
Department of Biology Launches Credit-Bearing Community Engagement Course
Community Engagement Practicum (BIO 399) is now a credit-bearing undergraduate course funded by the College.  For the past two years BIO 399 has been funded by Department of Biology discretionary funds.  Now the course, which entails significant lab costs, is integrated into the Department's formal curriculum budget from the College.  And, BIO 399 has been approved as a diversification course by Biology B.A. and B.S. tracks—meaning it can be used to complete undergraduate degree requirements together with courses with more standard biological content such as Animal Behavior and Biology of Aging. 
BIO 399 is designed to prepare undergraduate biology majors to teach laboratory exercises in Rochester City School District (RCSD) classrooms. The aims of the course are several-fold and include benefitting the high school students, their teachers, and our undergraduates. The BIO 399 experience necessitates a dynamic collaboration among all of these stakeholders.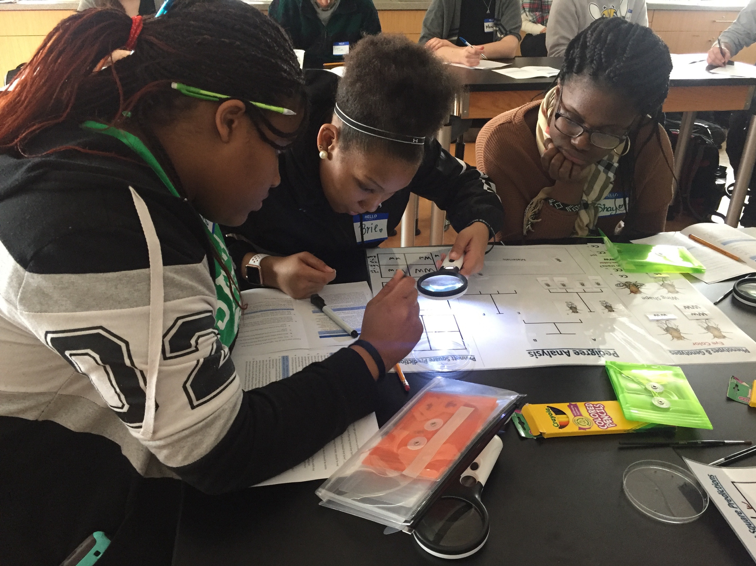 BIO 399 is a collaborative effort between the Department of Biology and Warner School of Education that prepares undergraduates to enter 9th grade Living Environment classrooms through a multidisciplinary regimen that includes reviewing and deepening their understanding of the biological principles and methods highlighted by the labs they will teach, and by exposing them to education theory and practice.  Students learn standard teaching practices such as the preparation of detailed lesson plans and the design of audiovisual aids.  BIO 399 students are exposed to issues of diversity, social justice, and take serious looks at socioeconomic challenges to education such as poverty, race, class, gender, and disability.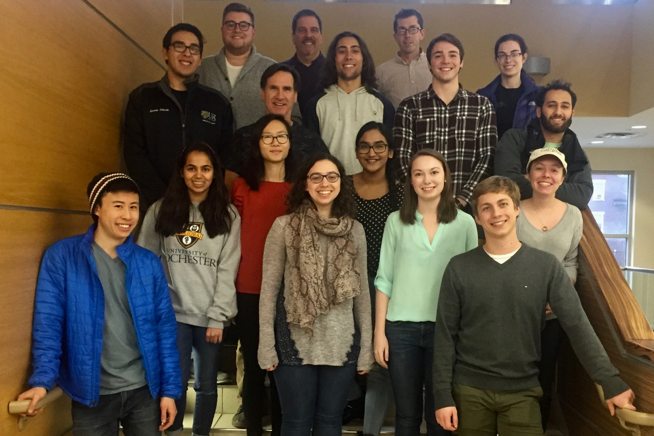 A novel objective of the course is to develop in our advanced biology students the practical skills needed for the effective communication of biological concepts in plain language that is appropriate for high school students and the general public.  These interactive exercises provide students with opportunities to reflect on how the sophisticated content covered in advanced biology courses are grounded in classical principles of evolutionary and molecular biology. With practice, students learn how to express these concepts in conversational terms without resorting to arcane language and nomenclature. 
This academic year the BIO 399 model will expand into engineering, with future plans to launch similar community engagement courses in other natural and physical science departments.  The path towards BIO 399 becoming part of our formal curriculum could not have succeeded without the support of Stuart Jordan (associate professor of political science and the Faculty Director of the Center for Excellence in Teaching and Learning) and Michael Welte (professor of biology).