Department News
Department Works with Upward Bound Program to Reach Students in the Rochester Community
The Department of Biology was delighted to welcome students from the Upward Bound (UB) Program for six afternoon lab sessions during the month of July. This marks the third summer that faculty, students, and staff have volunteered for this activity. We're hoping to make it a summer tradition.
The David T. Kearns Center runs the UB program, working with high school students that are potential first-generation college students and/or have a low income according to federal guidelines. Students come from local schools in the Rochester City School District.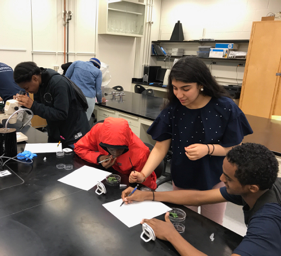 The first week of labs included 9th and 10th grade UB students. Everyone had a lot of fun with these hands-on experiences. The Sia lab showed the students the amazing amount of DNA contained in strawberries; the Brisson lab demonstrated how ladybugs can be voracious predators of aphids; and the Ghaemmaghami and Fu labs tested food's biochemical properties and revealed how exercise changes our physiology. The second week of classes has not yet happened as of this writing, but promises to be an action-packed week of biology with the Bi, Bergstralh, and Welte labs. In many cases, biology PhD students were the driving forces behind the labs. In particular, Kyle Swovick, Jillian Ramos, Nicole Dawney, Mary Grantham, Binshuang Li, and Jasmine Siler helped design and implement the labs, with funding for their efforts from the Center for the Integration of Research, Teaching and Learning (CIRTL).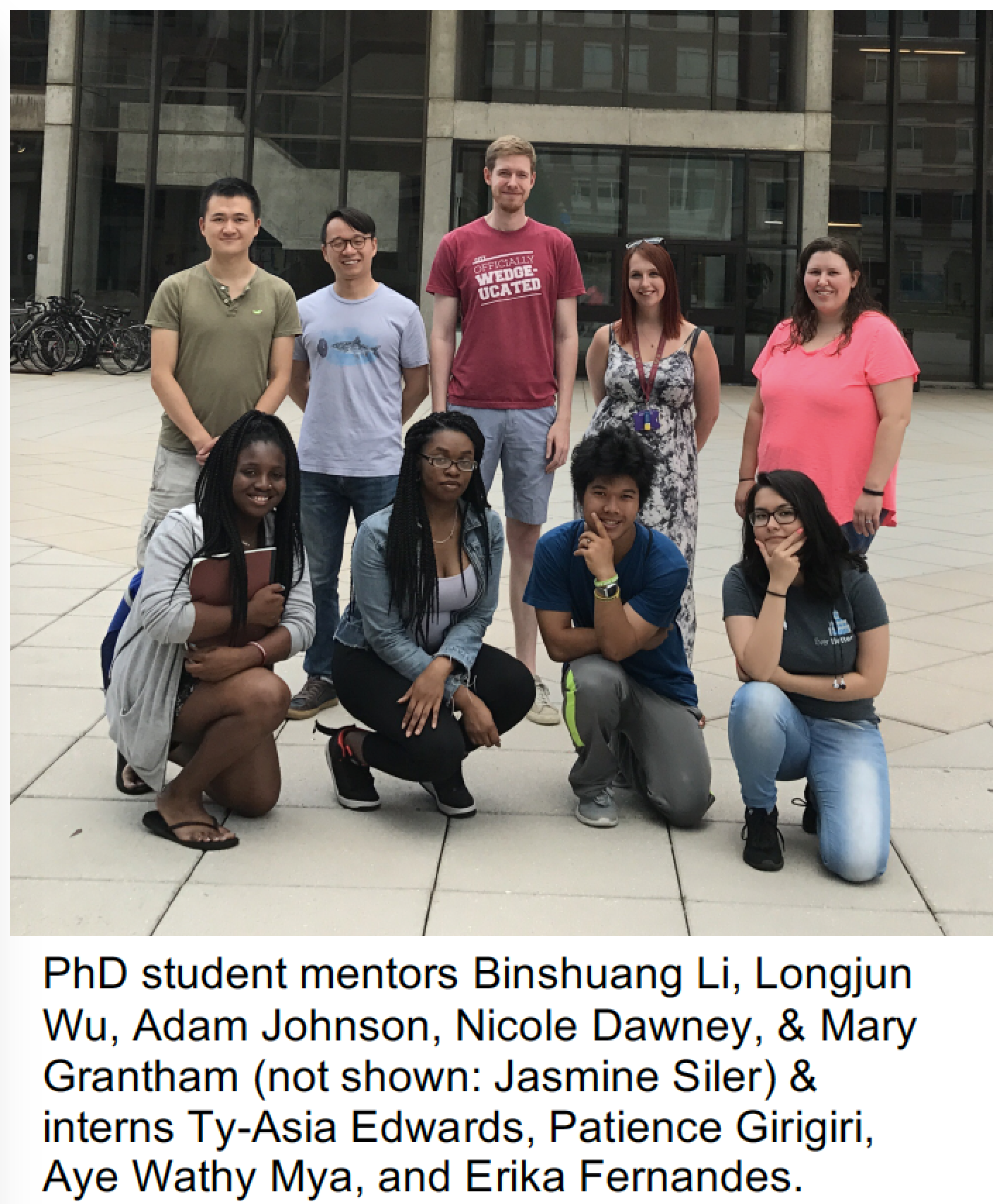 Many people from the department participated in this endeavor. Faculty, staff, graduate students, and undergraduates all helped    to prepare, teach, and interact. In addition, numerous UB staff helped make it happen. We are grateful for everyone's support and enthusiasm.
We are also pleased to announce that the Department of Biology is now hosting UB students as summer interns, with each intern learning real-world science in individual research laboratories. Four interns spent three afternoons a week in the lab for four weeks. Research mentors also received funding from CIRTL. We hope to make this a yearly tradition as well.